Press Releases
ACE begins community outreach on parking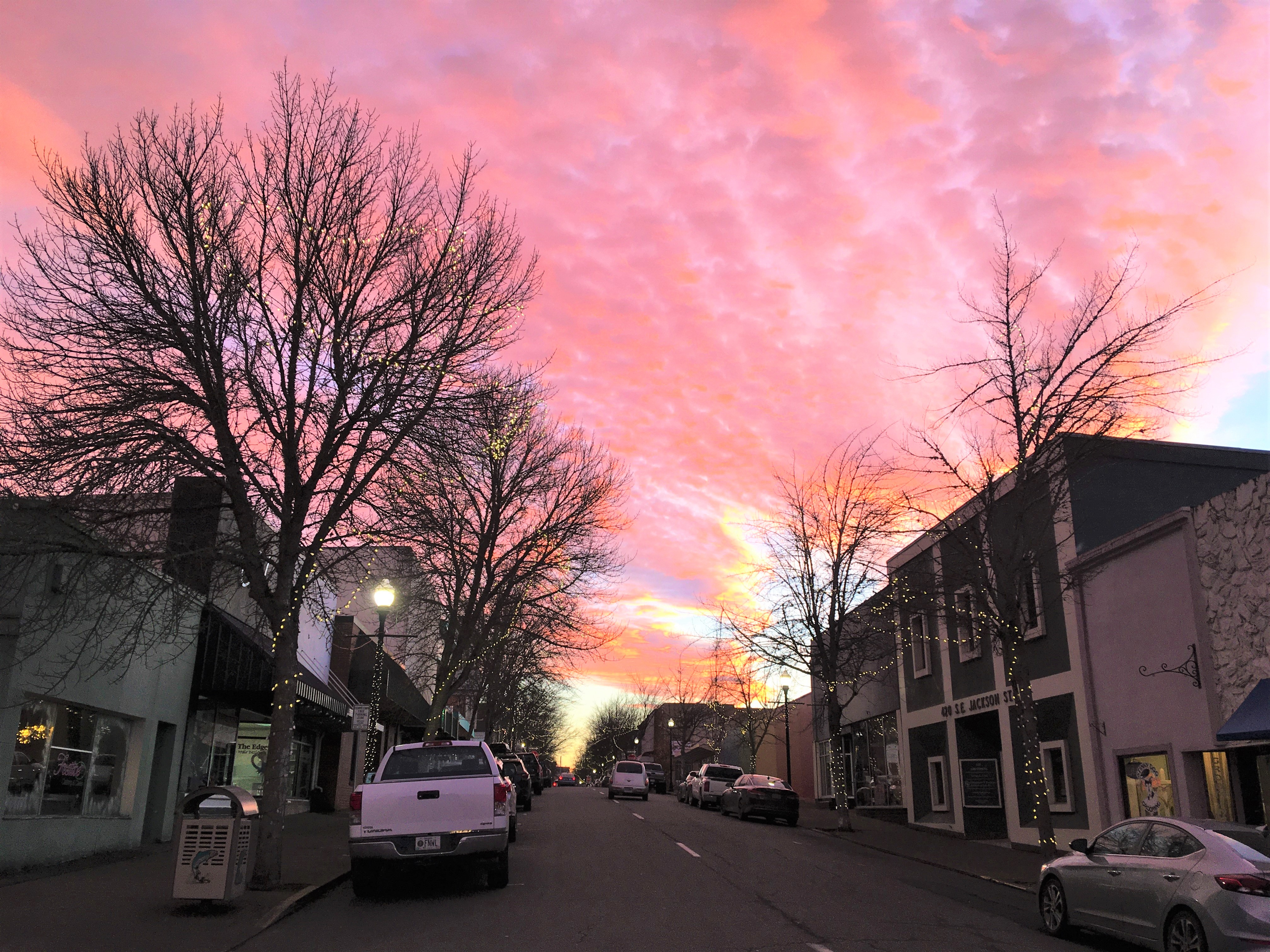 ROSEBURG – Those new faces you see downtown this week just might belong to some of the staff from ACE Parking as the company kicks off community outreach and education.
As of this morning, ACE is staffing its new downtown office at 612 S.E. Jackson St., Suite 5. The public is welcome to stop by at any time. However, for the time being, the best times would be 10 a.m. to 2 p.m. Monday through Friday.
Starting this afternoon, ACE Enforcement Manager James English is going door to door downtown to do in-person, community outreach, according to ACE Parking Mobility Solutions Regional Director Brandon Johnson.
English will be introducing himself to owners and staff at downtown businesses and providing them with information to let them know parking enforcement will be starting again. He will provide people with specifics, answer questions and hand out flyers with contact information so people can ask more questions or request parking permit application forms for downtown surface lots, the downtown garage and Laurelwood neighborhood residential on-street parking, Johnson said.
"We want to make sure we give an education period to make sure people know that the parking enforcement has been reinstated and become active again," Johnson said in a phone interview.
Soon, drivers will see signs for free but time-limited parking on streets in the downtown core – Jackson Street, Main Street and several cross streets. Most downtown-core parking spaces will soon be time-limited to two or three hours from 9 a.m. to 5 p.m. Monday through Saturday. Signs will be installed over the next two weeks.
In addition, metered parking will remain on outlying downtown streets, said Roseburg Community Development Department Director Stuart Cowie.
ACE expects to get the parking patrol vehicle this weekend and for patrol rounds to begin as early as next week. Metered stalls on outlying streets will start to be patrolled and enforced in the coming weeks.
"We know the city has not had enforcement for years now. We realize this is new to a lot of people. We do not want to come in and upset the community," Johnson said. "We have to enforce the rules, but we will be easing into the enforcement of the rules throughout the education period."
Patrols will be performed Monday through Saturday. ACE parking enforcement staff will provide reports throughout their patrol periods on problems they see such as new graffiti or trash.
"We're here to make the downtown parking experience better for everyone. Hopefully, it will be a better overall experience," Johnson said. The San Diego-based company won a parking enforcement contract for downtown Roseburg and the Laurelwood neighborhood last month.
Parking citations won't be issued right away. Once community outreach has been completed, ACE will issue warnings for a week or two and continue giving people opportunities to ask questions before active ticketing begins later this month.
ACE staff also are calling and/or emailing current parking permit holders to let them know ACE is taking over the issuing of permits and to provide them with a monthly parking permit application form and instructions. People must email ACE at roseburgenforcement@aceparking.com to get the application form.
Residents and visitors who need to be downtown longer than two or three hours may be able to park for free on Level 1 in the Downtown Parking Garage, located at S.E. Washington Avenue and S.E. Rose Street, which was cleaned by the Roseburg Public Works Department last week. Also, a free parking lot with 52 stalls sits at S.E. Cass Avenue and S.E. Rose Street.
Other downtown parking lots include the Armory Parking Lot (Kane Street and Washington Avenue), Court Street Parking Lot (600 block of Court Street), Phillips Parking Lot (800 block of S.E. Stephens Street) and Shalimar Parking Lot (700 block of S.E. Stephens Street).
For questions about permits and other parking matters, contact ACE Program Administrator Michelle Anderson at 541-900-1102 or roseburgenforcement@aceparking.com, or Enforcement Manager James English at (O) 541-900-1106 or (C) 541-315-0366 or jenglish@aceparking.com.