Press Releases
Authors Showcase to feature local writers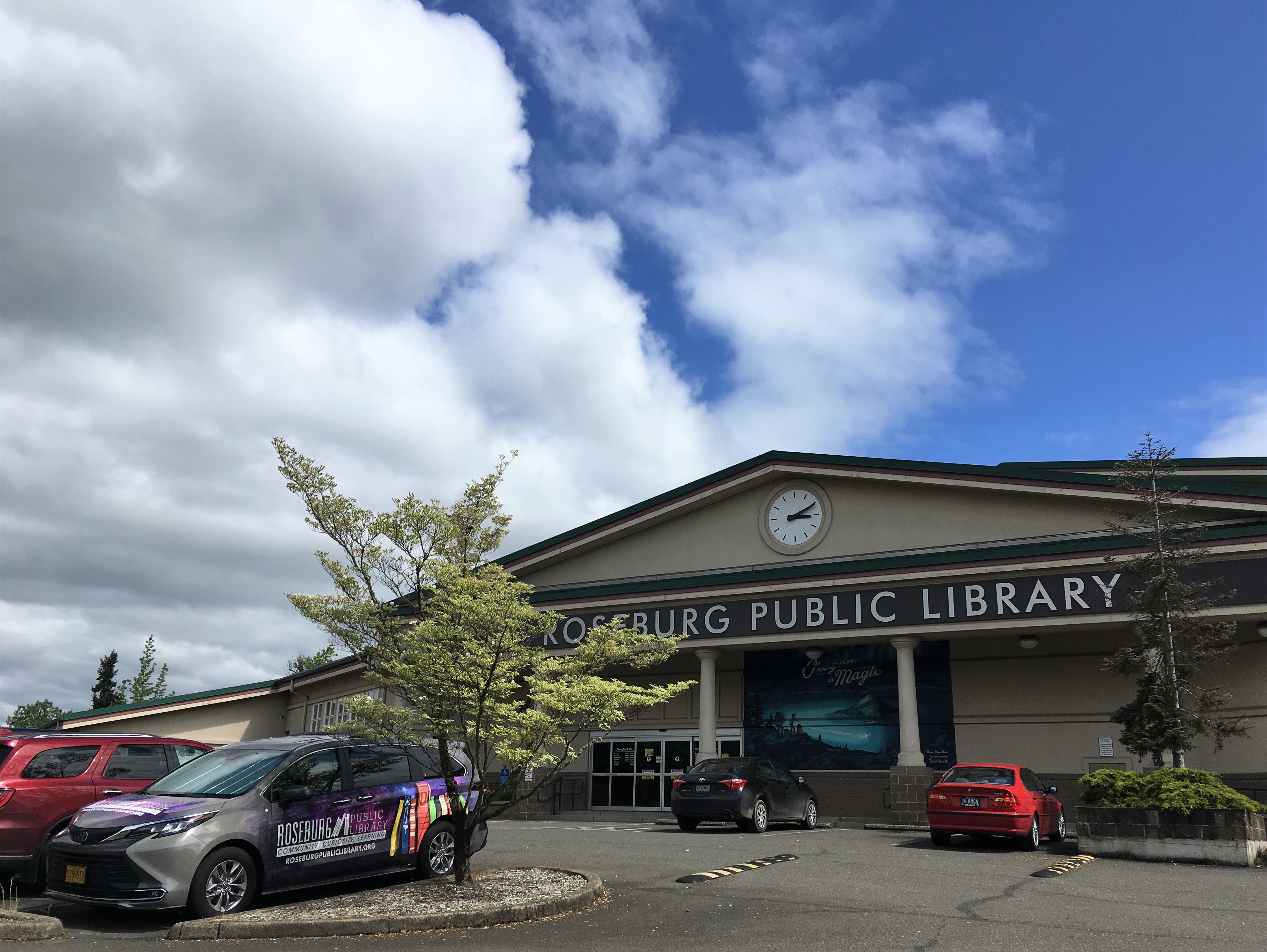 ROSEBURG, OR – Local writers covering a range of genres will discuss and sell their work at Roseburg Public Library's Authors Showcase on Saturday, Dec. 3.
The event coincides with the final day of the Friends of the Roseburg Public Library book sale. The Friends book sale hours are 9 a.m.-6 p.m. Thursday, Dec. 1; 9 a.m.-4 p.m. Friday, Dec. 2; and 9 a.m.-2 p.m. Saturday, Dec. 3.
From 10 a.m.-1 p.m. Saturday, one writers group and 20 authors are scheduled to set up in the library's interior meeting rooms. This will be an opportunity for the public to meet local writers and discuss their craft, and the authors will have books to sell. Each writer will handle their own transactions.
Authors expected to attend include An Association of Writers of the Umpqua Valley, Dan Armstrong, L. Marie Baker, BJ Bassett, Stephen Christensen, B. Edward Clark, Cherie Coon, Bob Crites, Ada Duncan, K.A. Ellison, Robert Leo Heilman, Evelyn Searle Hess, Allen Huffstutter, David L. Johnston, James Ross Kelly, Gary Lark, Doranne Long, Michael Niemann, Pat Sherman, John Trotogott and Frank Warren.
The library's website at www.roseburgpubliclibrary.org includes author bios and photographs.
The event is free and open to the public. For more information, contact Roseburg Public Library staff at 541-492-7050 or library@cityofroseburg.org.