Press Releases
City offices close for Martin Luther King Day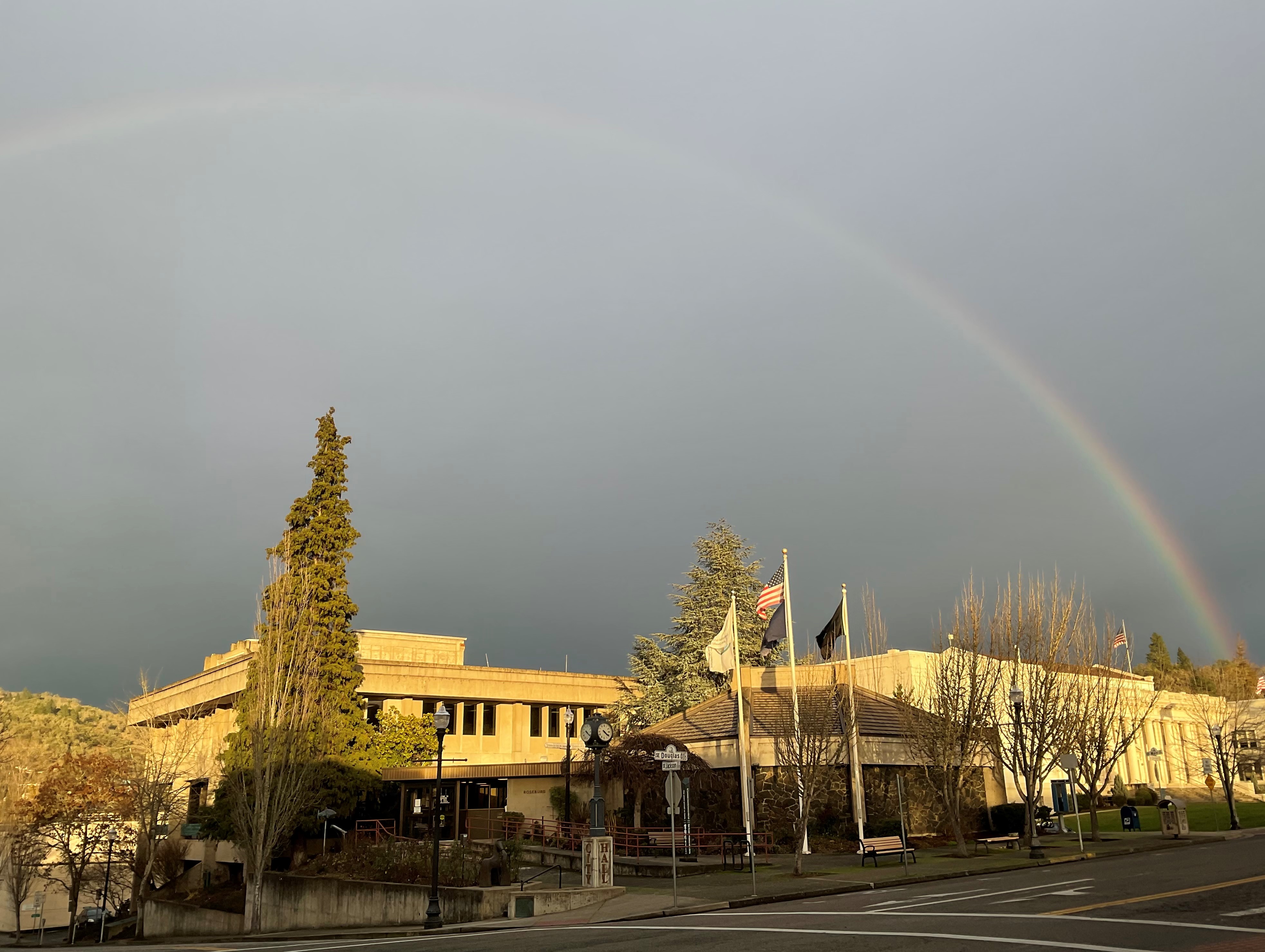 ROSEBURG, Ore. – City of Roseburg buildings will be closed Monday, Jan. 16, for Martin Luther King Jr. Day.
Roseburg City Hall, the Roseburg Public Safety Center, Roseburg Public Library and other City buildings will be closed to the public. Police and firefighters will continue to provide public safety throughout the holiday.
The holiday honors the Rev. Martin Luther King Jr., the civil rights leader and Nobel Peace Prize winner who was assassinated on April 4, 1968, as he stood on a hotel balcony in Memphis, Tenn. He was 39.
Lobbies at City Hall, 900 SE Douglas Ave., and the Public Safety Center, 700 SE Douglas Ave., are normally open Monday through Friday from 8 a.m. to noon and 1 p.m. to 5 p.m. The buildings are closed for lunch from noon to 1 p.m.
Just a reminder: Roseburg Public Library, 1409 NE Diamond Lake Blvd., will temporarily close to the public from Tuesday, Jan. 17 through Friday, Jan. 20, while the building's boiler is replaced. The library will resume regular operations Saturday, Jan. 21.
The library is normally open from 10 a.m. to 6 p.m. Tuesdays through Thursdays and 10 a.m. to 2 p.m. Fridays and Saturdays. Patrons may return all library items at any time in the outside book drop, which is in the parking lot. The library's digital platforms will remain available 24/7 during the temporary closure. Thousands of electronic books and audiobooks are available for readers of all ages through cloudLibrary and Libby.