Press Releases
City crew repairs water main break Monday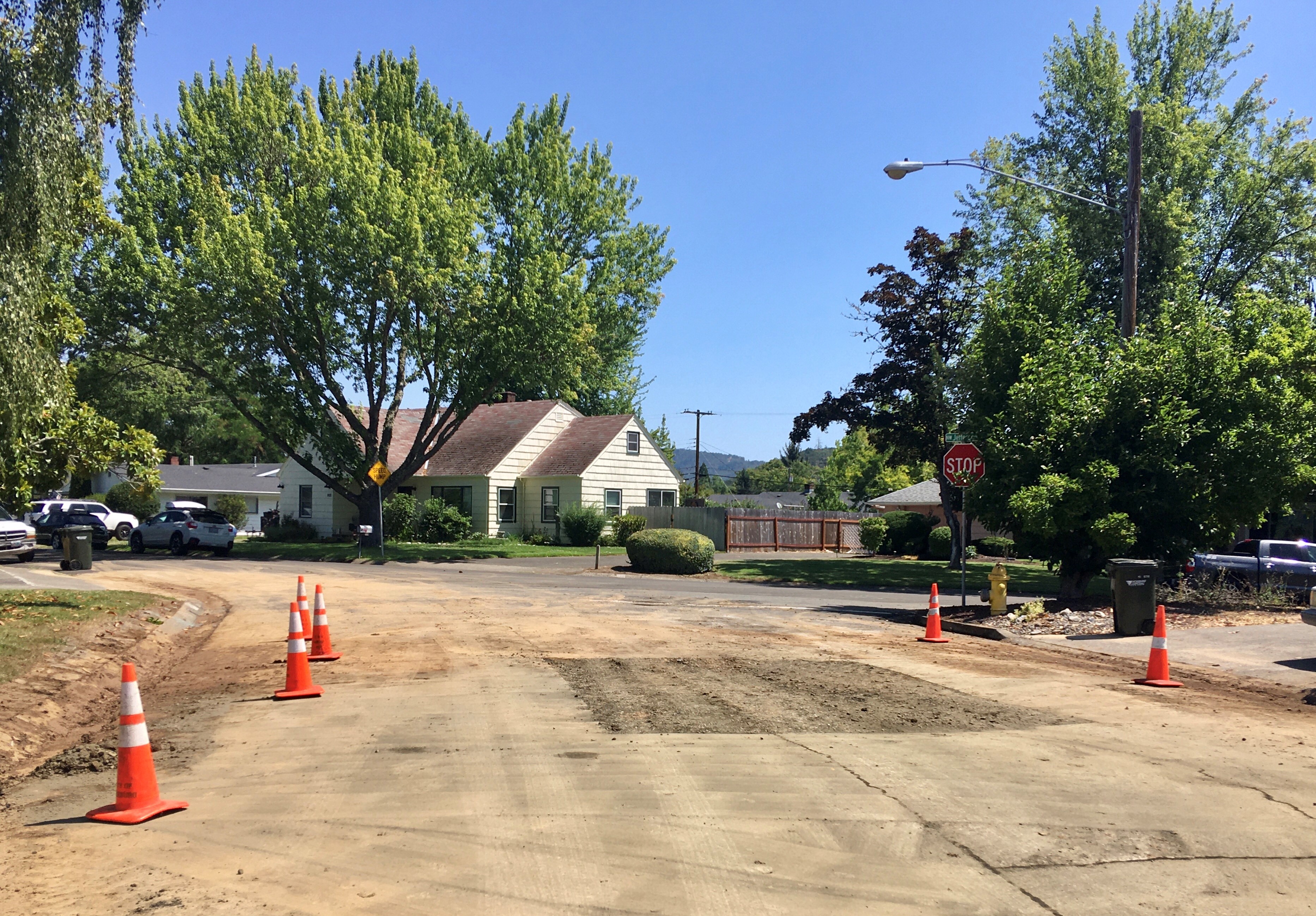 ROSEBURG, OR – A City water crew repaired a water main that broke in a residential area early Monday morning and left about 30 water customers with low to no water pressure for several hours.
A small section of Cherry Drive from Jefferson Street to Holly Avenue was closed until about 11:30 a.m. as crews worked to repair a water main that broke in front of 1152 N.W. Cherry Drive.
A staff member working overnight at the Roseburg Water Treatment Plant in Winchester noticed the water level dropping fast in a water tank at about 3 a.m., followed by computerized alarms. Douglas County dispatch called the plant soon after to report a large leak, said water treatment plant Superintendent Andy Albee.
A small water distribution crew rolled out to the site of the break, where they found the water pressure had lifted the asphalt road up. The crew got the water main and water under control about 4:30 a.m. and began excavating to repair the break, said Roseburg Public Works Design/Construction Manager Ryan Herinckx.
"Typically, when we have a water main break, the asphalt heaves up," Herinckx said.
The water crew cut out the broken piece of pipe and spliced or coupled in a new piece. About 30 water customers had low to no water pressure from about 4:30 a.m. to 9:45 a.m., when water to the neighborhood was turned back on, he added.
The crew then backfilled the excavation. The street re-opened by about 11:30 a.m. A street sweeper cleaned mud that flowed onto the roadway during the water main break. The City will hire a contractor to repair the road as soon as possible.