Press Releases
City employees help bring magic to locals' holidays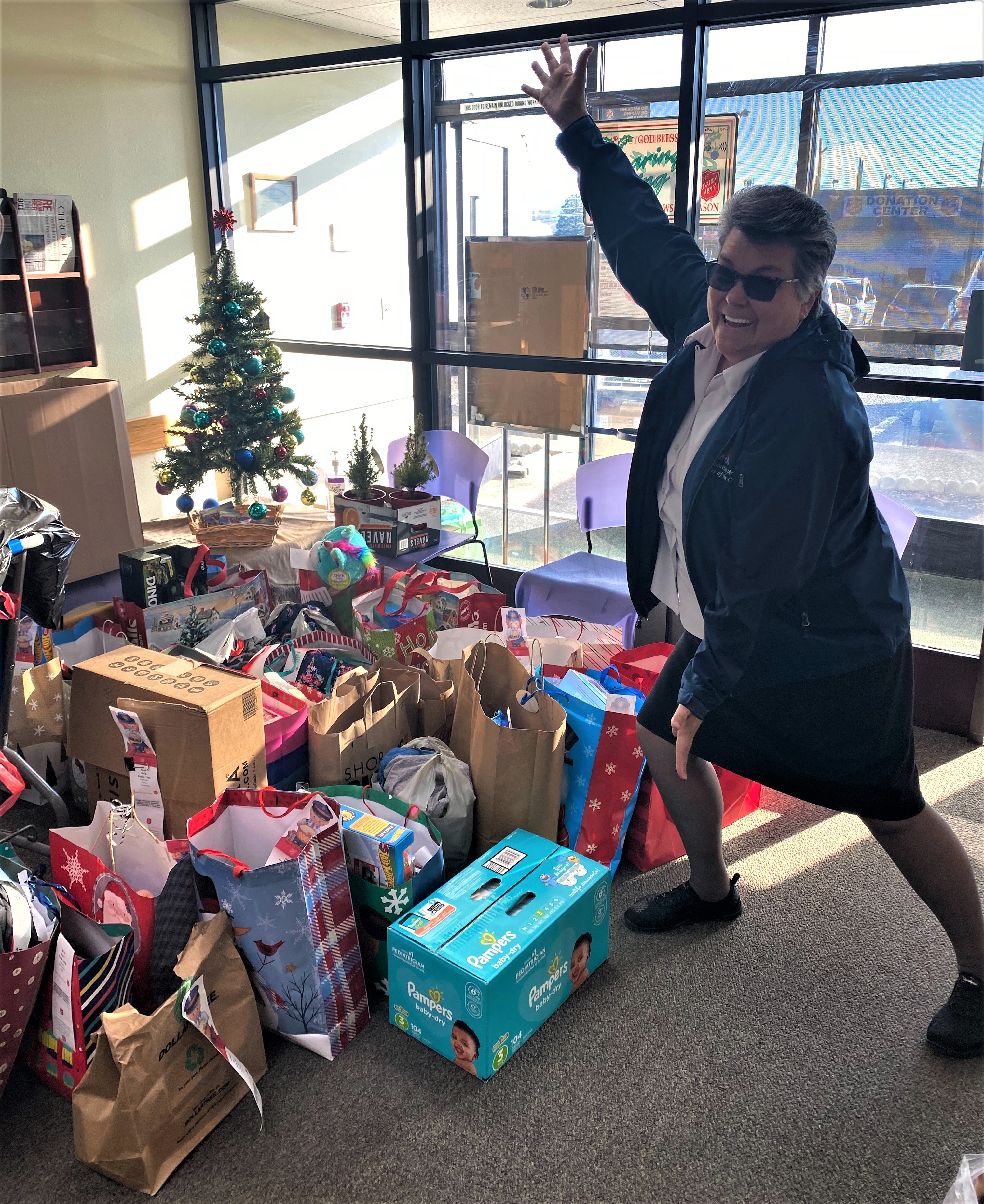 ROSEBURG, Ore. – City of Roseburg employees are helping to make a difference in local residents' lives through holiday gift-giving programs this season.
Employees bought dozens of pajama sets for the Douglas County CASA (Court Appointed Special Advocates) pajama drive, made cash and non-perishable food donations to United Community Action Network's Feeding Umpqua program, and have given or pledged gifts of children's clothing, toys and supplies to fulfill at least 47 Salvation Army Angel Tree Program tags.
In addition, Roseburg Police officers and other local law enforcement personnel will help local foster kids "Shop with a Cop" Saturday, Dec. 3.
Boxes for CASA's pajama drive were set up at Roseburg City Hall and the Roseburg Public Safety Center (PSC). CASA volunteers picked up pajamas from both locations on Thursday, Dec. 1.
"Our box here at City Hall was full," said City Management Assistant Autumn David, who oversaw the drives with City Management Assistant Koree Tate.
The City took 50 Salvation Army Angel Tree tags to fulfill. By Friday afternoon, 47 had been taken. Tags for three boys still remained at City Hall.
"We're down to three. So we're doing awesome," David said. "Most employees took two."
Community residents can still take part in the pajama drive by dropping off new pajamas for children of all sizes from infant to teens by 5 p.m. Wednesday, Dec. 7, at CASA, 1253 NW Highlands St. in Roseburg. Office hours are 9 a.m. to 5 p.m. weekdays. Pajamas should be new, with store tags still on, and unwrapped.
"I think we're kind of low on baby and toddler sizes this year," said CASA Executive Assistant Karissa Schultz. "The extreme end that we're also missing out on are large and extra-large teen sizes – specifically, the boys."
City employees from all departments – Police, Fire, Administration, Finance, Library, Public Works and Community Development – gave to all three holiday drives. Food drive barrels were set up at City Hall, the PSC and the Public Works Fulton Shop. Public Works shop employees contributed to a fund that was used to buy flats of non-perishable items from Costco. Other employees instead gave money to UCAN.
"Those barrels were pretty full," David said. "I know a few employees also make cash donations for the food drive."
The Salvation Army Angel Tree Program provides gifts of children's clothing, toys and supplies to Douglas County children who might not have anything else for Christmas. From newborns to 15-year-olds, the kids who get these gifts are signed up by parents who have gotten assistance from the Salvation Army's Social Services Program.
To give to a child through this program, pick up an Angel Tree tag at City Hall administration weekdays from 8 a.m. to 5 p.m. Tags include the child's name, age and gender, as well as suggested gift items and sizes. Employees and residents can take as many tags as they like, but each tag must be fulfilled.
Unwrapped presents and corresponding tags should be brought to City Hall administration by Thursday, Dec. 8. Gifts can be delivered in gift bags. Staff will deliver gifts to the Salvation Army on Friday, December 9, 2022.