Press Releases
Employees, residents brighten kids' holidays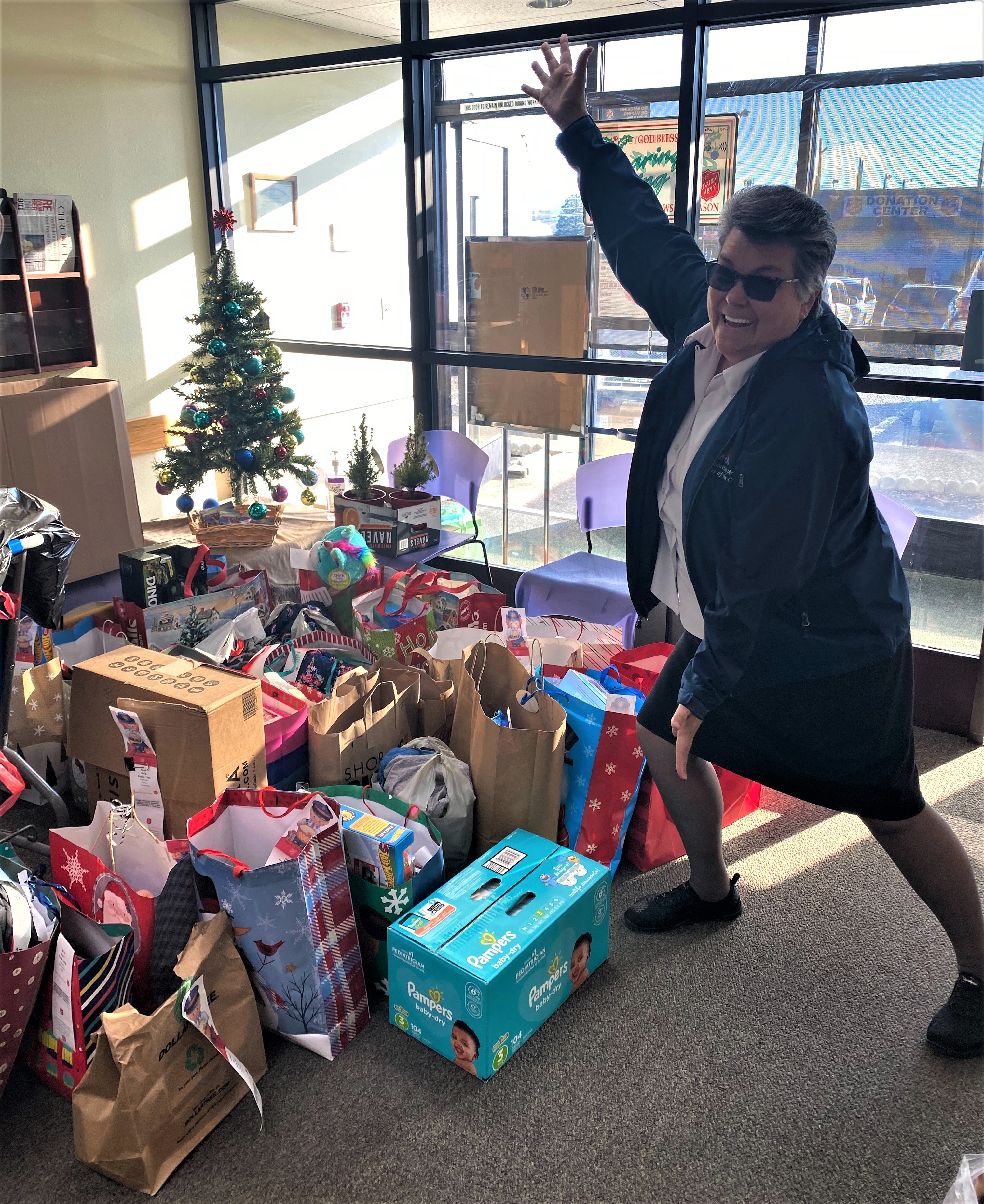 ROSEBURG, OR – City of Roseburg employees and residents are helping to make a difference in local children's lives through holiday gift-giving programs this season.
Employees and residents bought dozens of pajama sets for the Douglas County CASA (Court Appointed Special Advocates) pajama drive and gifts of children's clothing, toys and supplies to fulfill 46 Salvation Army Angel Tree Program tags. In addition, 10 Roseburg Police officers and 24 officers from other local agencies helped local foster kids "Shop with a Cop" Saturday, Dec. 4 – and many officers kicked in their own funds on top of $80 Walmart gift cards so the kids could buy all the presents needed for their families and choose one gift for themselves.
Roseburg Community Development Department Technician Chrissy Matthews is one of the City employees who participates in the drives each year. She bought gifts for eight girls and boys aged 2 to 14 via the Angel Tree Program.
"I guess I have a heart for kids," said Matthews, who volunteered with CASA for nearly 13 years. "I think Christmastime is a special time for them. And it's important for them to feel special on that day."
City employees and several residents dropped off pajamas for kids from infants to older teens at pajama drive boxes inside Roseburg City Hall, Roseburg Public Safety Center and Roseburg Public Library. A CASA representative retrieved the boxes last week.
Three local businesses, the City of Roseburg and about 150 local residents took part in the Salvation Army Angel Tree Program this year to provide gifts of children's clothing, toys and supplies to 205 Douglas County children who might not get anything else for Christmas, said Salvation Army Capt. Edith Dye-Mabie. Children from newborns to 15-year-olds were signed up by parents who have gotten assistance from the Salvation Army's Social Services Program.
On Tuesday, Dec. 7, Roseburg Management Assistant Autumn David delivered 46 packages full of children's presents to Dye-Mabie at the Salvation Army, 3130 N.E. Stephens St. in Roseburg.
"A lot of our families are struggling to make ends meet. They look at the wish list of their children and they feel overwhelmed," Dye-Mabie said later. "So for them to be able to not have to worry about having something twinkling, bright and sparkling under the tree on Christmas is a big relief -- because they're struggling to pay the rent and utilities."
The Salvation Army can still accept donations of new, unwrapped toys until Saturday, Dec. 11, when distribution begins. For more information, contact Katrina Basso at 541-248-2587 or katrina.basso@usw.salvationarmy.org.