Press Releases
Douglas County narcotics team finds chess table stolen from Summer Arts Festival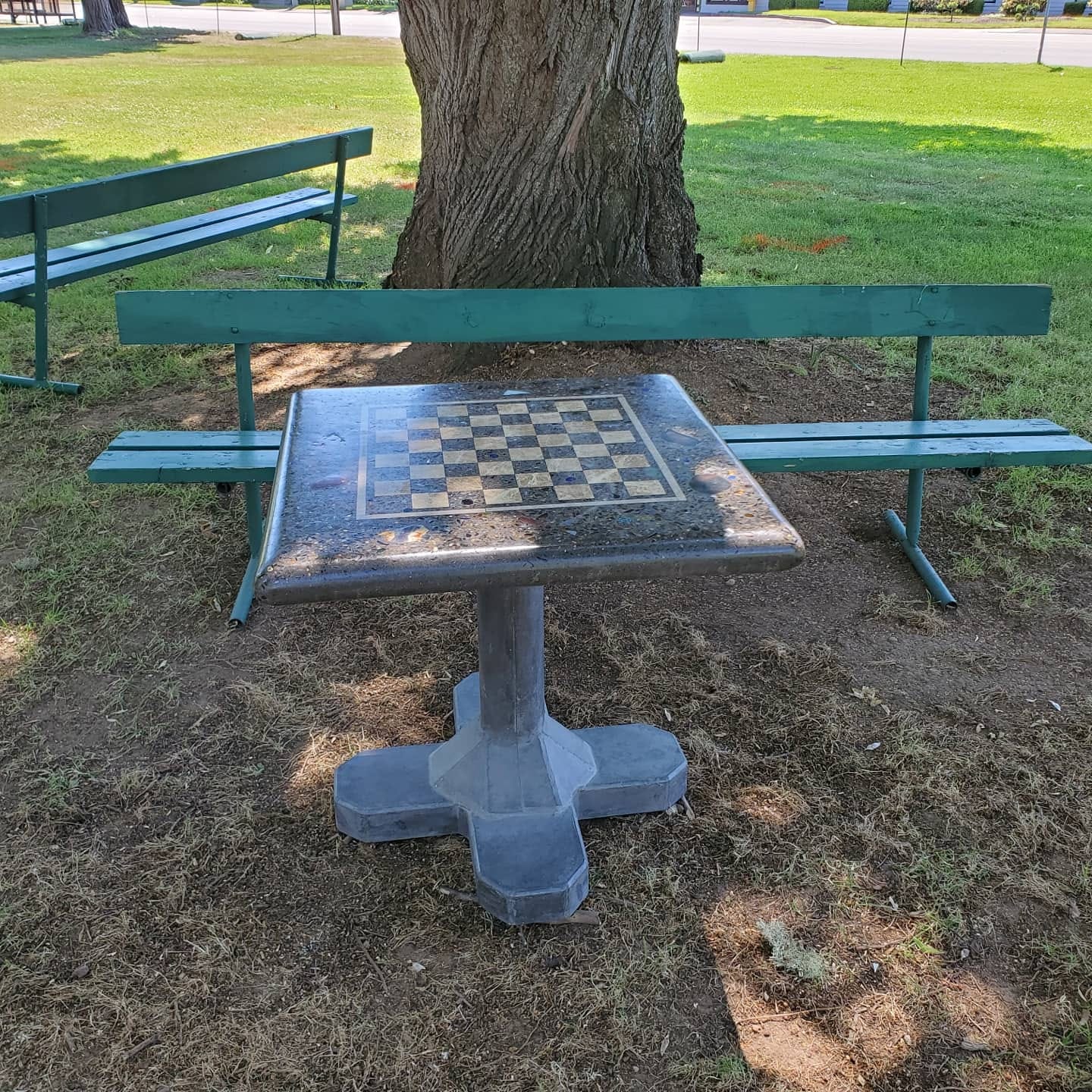 The Douglas Interagency Narcotics Team recovered a 450-pound chess table stolen from the Umpqua Valley Arts Summer Arts Festival last weekend.
The large concrete chess table, which was made by Roseburg-based Bravado Outdoor Products, was spotted and recovered during a search warrant executed in the Lookingglass area on Tuesday, June 29, by DINT, according to Roseburg Police Department.
Bravado Outdoor Products loaned the table to a Summer Arts Festival worker. The table was set up for use in Fir Grove Park during the festival, which ended a day early on Saturday, June 26, due to Sunday's excessive heat.
The table, which weighs about 450 pounds, was placed out on Sunday, July 27, to be picked up by Bravado Outdoor Products. The table was discovered missing Monday morning.
The Douglas County District Attorney's Office authorized a release of the table and the piece was returned to the owner, Lem James, on Wednesday, June 30.
A suspect has been identified and the investigation of the theft continues, according to Roseburg Police Department.
Lem James, owner of Bravado Outdoor Products says they are very appreciative of the community response and particularly appreciate officer's careful eyes and recovery of the chess table.
They
love being a part of this community and being able to provide some extra fun at the Art's Festival is amazing. Helping to build the fun in communities across the nation, they feel it's important to take part in local events and projects that benefit our community as well.
# # #