Press Releases
Fir Grove Splash Pad opens Saturday, May 29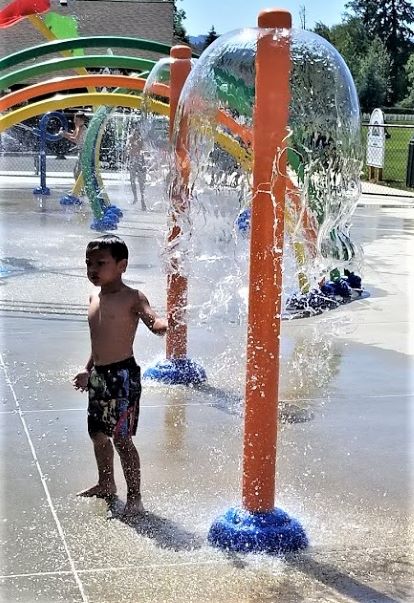 ROSEBURG, OR – The temperatures are rising and summer is right around the corner, which means it is time to open the splash pad for the season!
The Fir Grove Park Splash Pad is located just off Harvard Avenue behind the Umpqua Valley Arts Center, 1624 W. Harvard Ave. in Roseburg. The splash pad is a free seasonal offering that is open daily each summer from Memorial Day through Labor Day.
Hours of operation are from 10 a.m. to dusk.
Due to the ongoing COVID-19 pandemic, please be sure to keep yourself and others safe by being mindful of capacity restrictions and sanitation requirements.
For park facility updates, check out the city's social media channels on Facebook, Nextdoor and Twitter, and visit the city's website, www.CityofRoseburg.org.
For more information, please call the Public Works Department at 541-492-6730 or email pwd@cityofroseburg.org.