Press Releases
Fire Department's fireplace, woodstove tips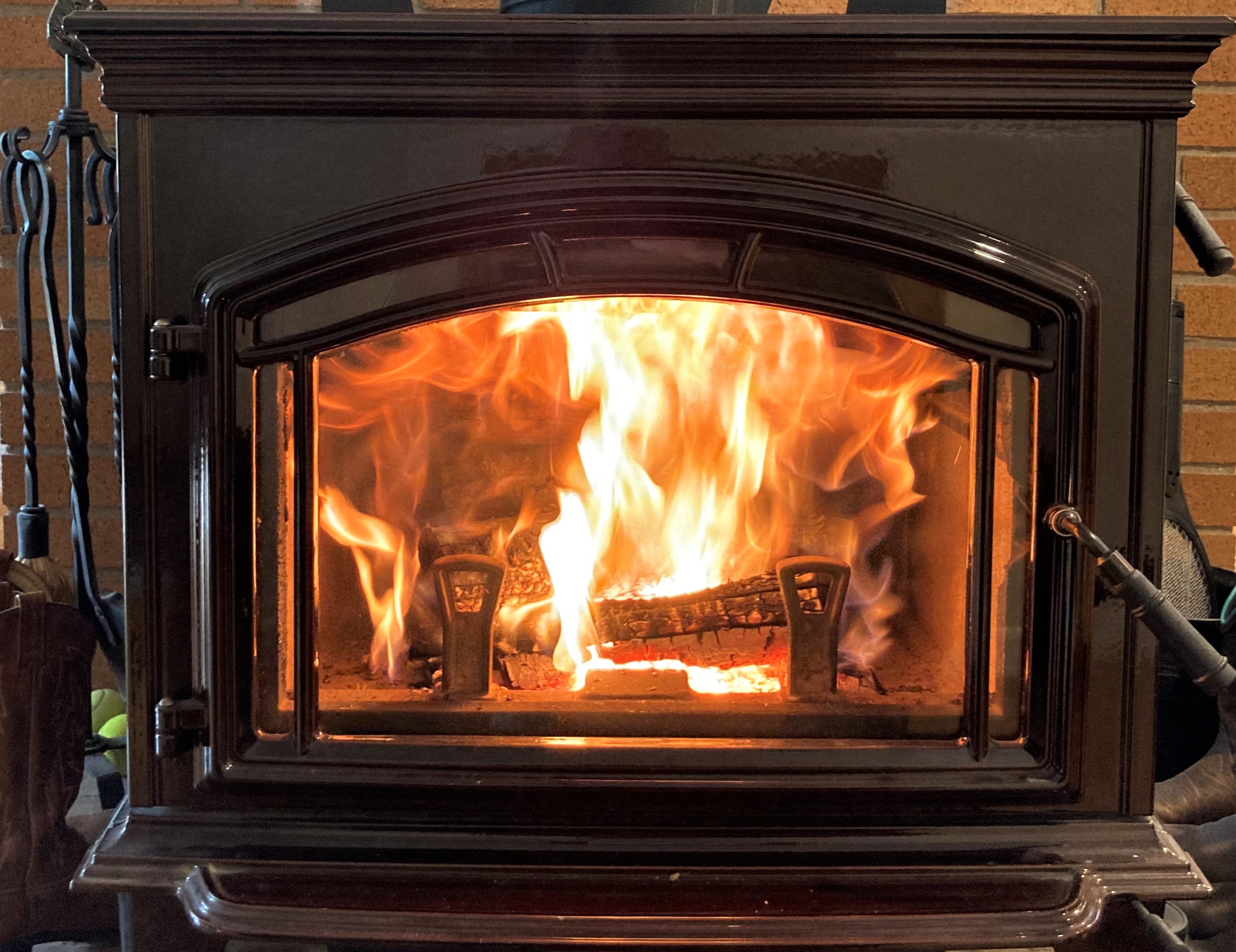 ROSEBURG, OR – Fall ushers in cooler weather, earlier evenings and trees nearly ablaze with leaves in shades of red, gold, orange and yellow.
Yet when the nights turn cold and leaves start dropping from trees, homeowners' minds shift to keeping warm with fireplaces, woodstoves, pellet stoves and space heaters, as well as what to do with all those leaves.
This fall, the Roseburg Fire Department wants to encourage home heating safety by sharing fire-prevention tips with residents.
"As the weather changes, we begin to see more accidents caused by warming fires. We are asking everyone in the community to safeguard their homes this winter," said Roseburg Fire Marshal Brian Jewell.
Accidental home fires are more likely to take place during cool or cold weather. Heating is the second-leading cause of home fires, which are responsible for 30% of all fire deaths and 23% of all fire injuries in winter, according to the Federal Emergency Management Agency (FEMA) and U.S. Fire Administration.
The fall burning season for residential yard debris in Roseburg is over for 2021. However, the Roseburg Public Works Department provides a free leaf collection service to residents in city limits from Monday, Nov. 1, through Friday, Jan. 7.
Residents are urged to use methods such as composting, chipping, mulching or transporting debris to the Douglas County Landfill. More information on how to recycle or turn wood and yard waste into reusable materials can be found at https://douglascounty-oregon.us/449/Wood-Yard-Waste.
Keep your home fire-safe this fall and winter with these tips:
Fireplace and Pellet/Woodstove Safety
• Have your chimney or pellet/woodstove inspected and cleaned by a certified chimney sweep every fall, and check monthly for damage or obstructions;
• Have a qualified pro install stoves, chimneys and chimney connectors;
• Be sure your pellet/woodstove has been tested by a qualified lab;
• Keep anything that can burn at least 3 feet from your fireplace or pellet/woodstove;
• Use a glass or metal fire screen in front of a fireplace to prevent sparks or embers from flying out and starting a fire;
• A fireplace screen should be heavy enough to stop rolling logs;
• Keep pellet/woodstove doors or lids closed unless loading fuel;
• Burn only dry, seasoned wood in woodstoves and dry, seasoned wood pellets in pellet stoves;
• Put out the fire before you go to sleep or leave your home;
• Dispose of cool ashes in a metal container with a lid. Store the container outside at least 10 feet from your home and other buildings;
• Watch children closely whenever a fireplace or pellet/woodstove is being used and remind them to stay at least 3 feet away. If possible, make sure gas fireplace remote controls or "on" switches are out of children's reach;
• Install a carbon monoxide (CO) alarm on each floor where bedrooms are located, either in each bedroom or within 15 feet outside each bedroom door. All Oregon homes with a carbon monoxide source (fireplace, pellet or woodstove, etc.) or that was built in 2011 or later AND that are being sold or rented are required by law to have working CO alarms.
Space Heater Tips
• Roseburg Fire Department recommends not using kerosene or propane heaters inside a home;
• Choose electric heaters with thermostats and overheat protection;
• Choose a propane or kerosene heater that uses a battery for electronic ignition and bears a recognized seal of approval, such as the Underwriters Laboratories (UL) label;
• Place portable electric, kerosene or propane space heaters on a solid, flat, non-combustible surface;
• Keep heaters at least 3 feet from things that can burn and don't block exits or foot traffic;
• Keep children and pets away from heaters;
• Check electric space heaters for cracked or damaged cords and plugs;
• Plug heaters directly into wall outlets -- don't use an extension cord or power strip;
• Don't plug anything else into the same electrical circuit as you're using for the heater to avoid overheating;
• Make sure the heater has a safety shutoff so the heater shuts off or the flame extinguishes if the heater tips over;
• Always use the proper fuel and never place anything on top of kerosene or propane heaters;
• Never move a lighted propane or kerosene heater and wait for the heater to cool before refueling;
• Don't smoke while refueling and clean fuel spills immediately to avoid a fire hazard;
• Unplug/turn off all space heaters when leaving the room or going to sleep.
Fire Pit/Cooking Fire Tips
• Fall burning season for yard debris in Roseburg ended Oct. 31. Permits are required to legally burn yard debris.
• Fires are allowed without a permit when using an open cooking fire, barbecue grill or recreational fire pit as long as an adult is present at all times, a working garden hose is available, and the total fuel area is less than 3 feet in diameter and 2 feet high;
• Fire pits can't be located within 25 feet of a structure or fence, but chimineas can be 15 feet away if used properly.
Sources: U.S. Fire Administration, ready.gov, National Fire Protection Association, Roseburg Fire Department, New York Propane Gas Association, Farm Bureau Insurance