Press Releases
Free residential leaf pickup to start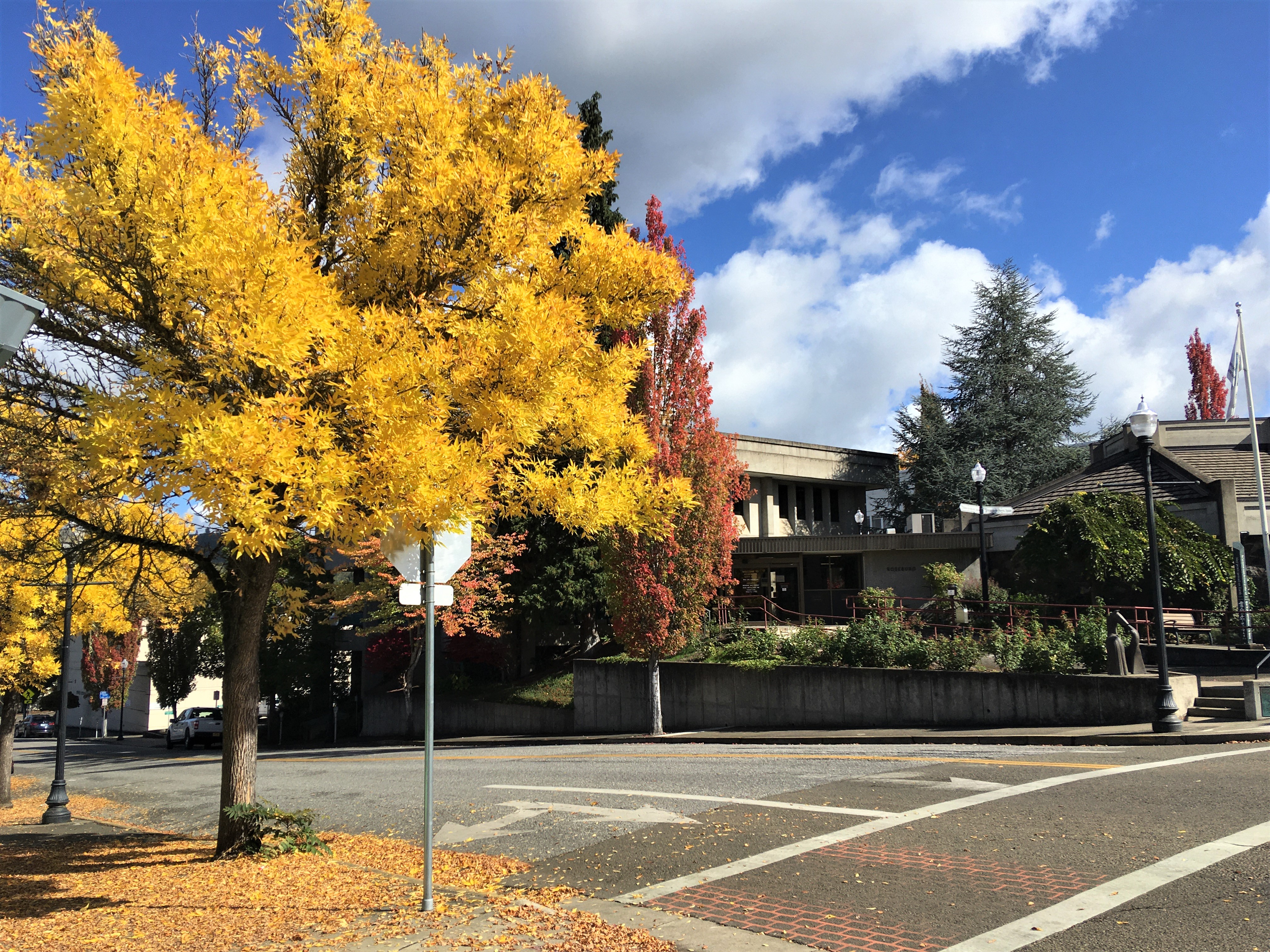 Roseburg Public Works crews will soon begin fall leaf pickups for homeowners.
From Monday, Nov. 1, through Friday, Jan. 7, the Roseburg Public Works Department provides a free leaf collection service to residents within city limits.
Public Works crews follow a cyclical, systematic route to assist residents with leaf disposal and to ensure leaf collection can be provided in an effective, cost-controlled program. Weekday leaf pickups begin Nov. 1 in the Laurelwood Park neighborhood northwest of downtown, move west to the Harvard Avenue area and then in a clockwise direction, ending in the Mill-Pine Historic District.
Each cycle through Roseburg's neighborhoods takes about a month, depending on quantities of leaves picked up. The route is repeated throughout the roughly two-month collection program. Residents can see pickup route updates on the Public Works Department's leaf pickup webpage or call 541-492-6730.
Residents who opt into City collection must pile leaves neatly on the edge of their property or out on the street in front of their property and away from the curb prior to pickup. Other tips for free City leaf collection:
• Make sure leaf piles are free of debris such as branches and rocks and not piled near parked cars;;
• Keep street gutters, ditches, bike lanes and catch basins free of leaves;
• Public Works crews will not pick up any items except leaves that have been raked and piled up;
• Please remember, residents are responsible for any hazards they create for others by the placement of their leaves;
• Residents who pile leaves in the City's right-of-way are responsible for keeping drainage structures clear of leaves during rainstorms until leaves can be picked up.
Want leaves delivered? The Public Works Department can deliver dump truck loads of free leaves to anyone within city limits depending on scheduling and available quantities. The minimum amount that will be delivered is one dump truck load, or about 5 to 6 cubic yards. Once delivered, the leaves become the requestor's responsibility. Leaves won't be deposited on parking strips or on City, county or state right-of-way. Sign up to have leaves delivered or get more information by contacting the Public Works Department at pwd@cityofroseburg.org or 541-492-6730.