Press Releases
Library to host virtual event on Chinese Americans in Oregon history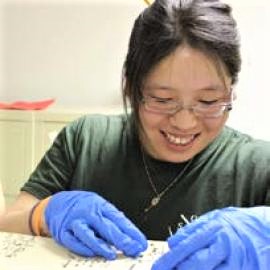 ROSEBURG, OR – Roseburg Public Library invites the community to a Facebook Live streaming event entitled, "Merchants and Miners: A Glimpse Into Chinese Americans in Oregon," by Stanford University doctoral student Jocelyn Lee on Thursday, September 9, at 6:30 p.m.
Lee will focus on the lived experiences of Chinese merchants and miners in Oregon from the late 19th century to the early 20th century. Pulling from a combination of archaeological and documentary sources, her talk will emphasize the role of Chinese Americans in Oregon history.
Lee, who received her master's degree in historical archaeology from the University of Massachusetts, Boston, was crew chief for the Oregon Chinese Diaspora Project at Southern Oregon University in Ashland in 2019.
To view the livestream, please go to Facebook.com/RoseburgLibrary. A Facebook account is not required.
Speaker questions may be submitted before the event to Library Director Kris Wiley at kwiley@cityofroseburg.org or 541-492-7051. Alternately, viewers who have a Facebook account may post questions during the event by commenting on Facebook Live.