Press Releases
Library's Summer Reading Program for adults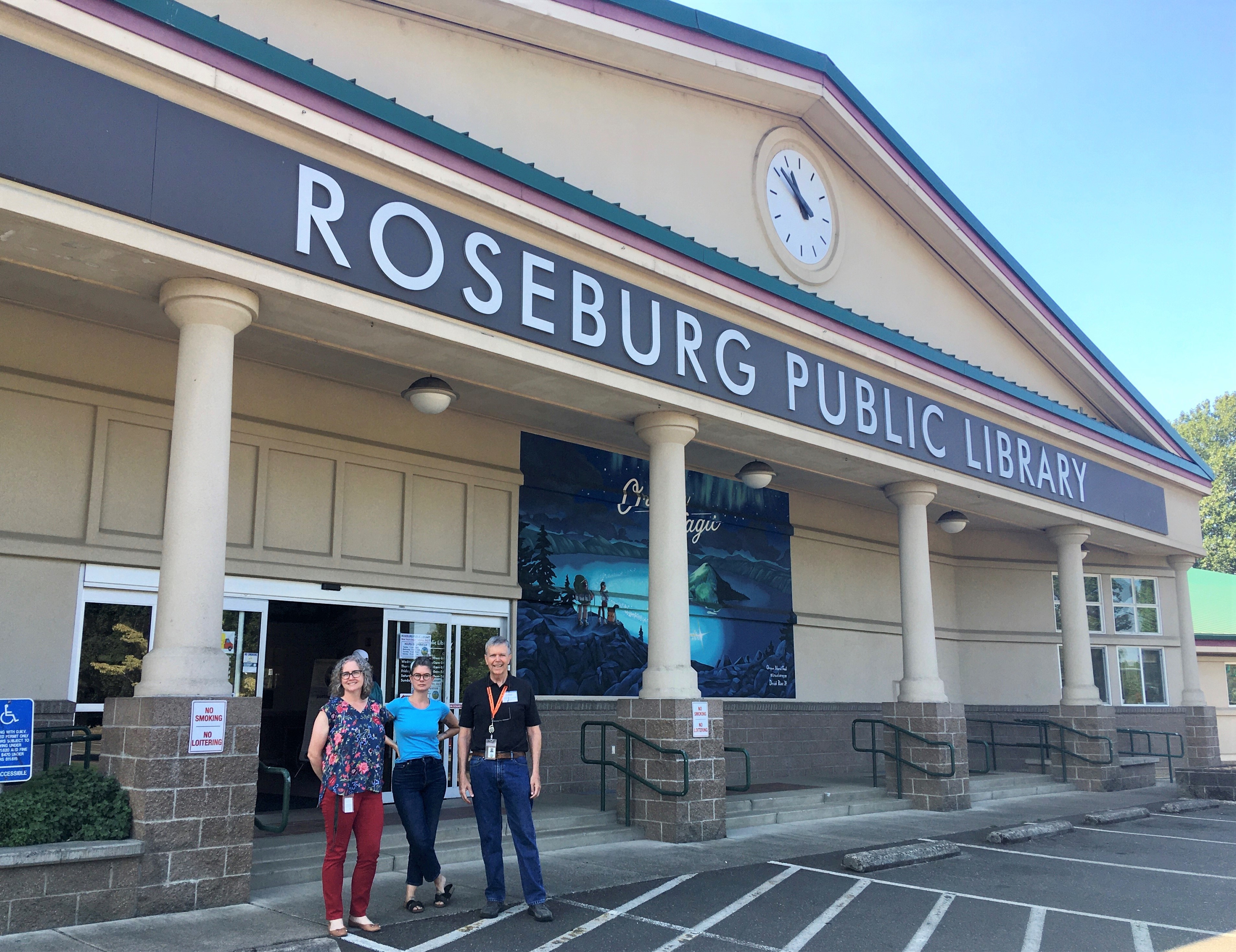 ROSEBURG, Ore. – Roseburg Public Library Director Kris Wiley encourages adults to not leave all the Summer Reading Program fun to the kiddos.
Wiley encourages residents to join the library's Summer Reading Program for adults for opportunities to win books and gift cards and to share your love of reading with others. A Roseburg Public Library card is not required to participate.
The program, which runs from Wednesday, June 1, through Saturday, Aug. 20, is made possible by the Friends of the Roseburg Public Library.
Back by popular demand, the primary component of the program is a reading log that includes 30 prompts to guide participants. There are seven opportunities to read "a book of your choice" to provide readers some flexibility, and specific prompts include "a book with fewer than 200 pages" and "a book set in a place you want to visit."
For each category completed, readers will be entered into a random prize drawing for two $100 gift cards to Sherm's Thunderbird Market in Roseburg. Other prizes include gift cards to local businesses and early reader copies of books.
Reading logs will be available in person at the library, 1409 NE Diamond Lake Blvd. in Roseburg; the YMCA of Douglas County, 1151 NW Stewart Parkway in Roseburg; and on the library's Summer Reading Program web page that will go live by Monday, May 23, at www.roseburgpubliclibrary.org. Logs must be returned in person to the library or emailed to library@cityofroseburg.org by Aug. 27 to be eligible for prizes.
It is not necessary to complete the entire log. Super readers who fill out an entire log are welcome to submit a second log. A book may be used for only one category. Audiobooks, physical books and electronic books may be counted.
Based on feedback Wiley received from a community survey, readers enjoy the log but want opportunities to stay engaged throughout the summer. To fulfill this request, she is planning activities such as trivia contests and book review submissions every week of the program. Information about the activities will be posted at the library and on the library's website, on the library's Facebook page at www.facebook.com/roseburglibrary and in the library's weekly newsletter. Register for the newsletter on the library's website. Click "Sign up for the library's weekly newsletter" to get started. There will be a prize winner each week.
Those looking for reading ideas may be inspired by the library's booklists at roseburg.biblionix.com. Click on "Booklists." Lists include "Black History Month and Beyond," books adapted to the screen and staff picks.
Library staff also supports a personalized book recommendation service. Email library@cityofroseburg.org, and tell us about books, TV shows or movies you have enjoyed and why you liked them. Library staff will match your interests with something new to you.
Coming soon -- Youth Services Librarian Aurora Ropp will provide details about the Summer Reading Program for children and teens.
Here's to a summer full of reading fun!