Press Releases
Public invited to ribbon-cutting ceremony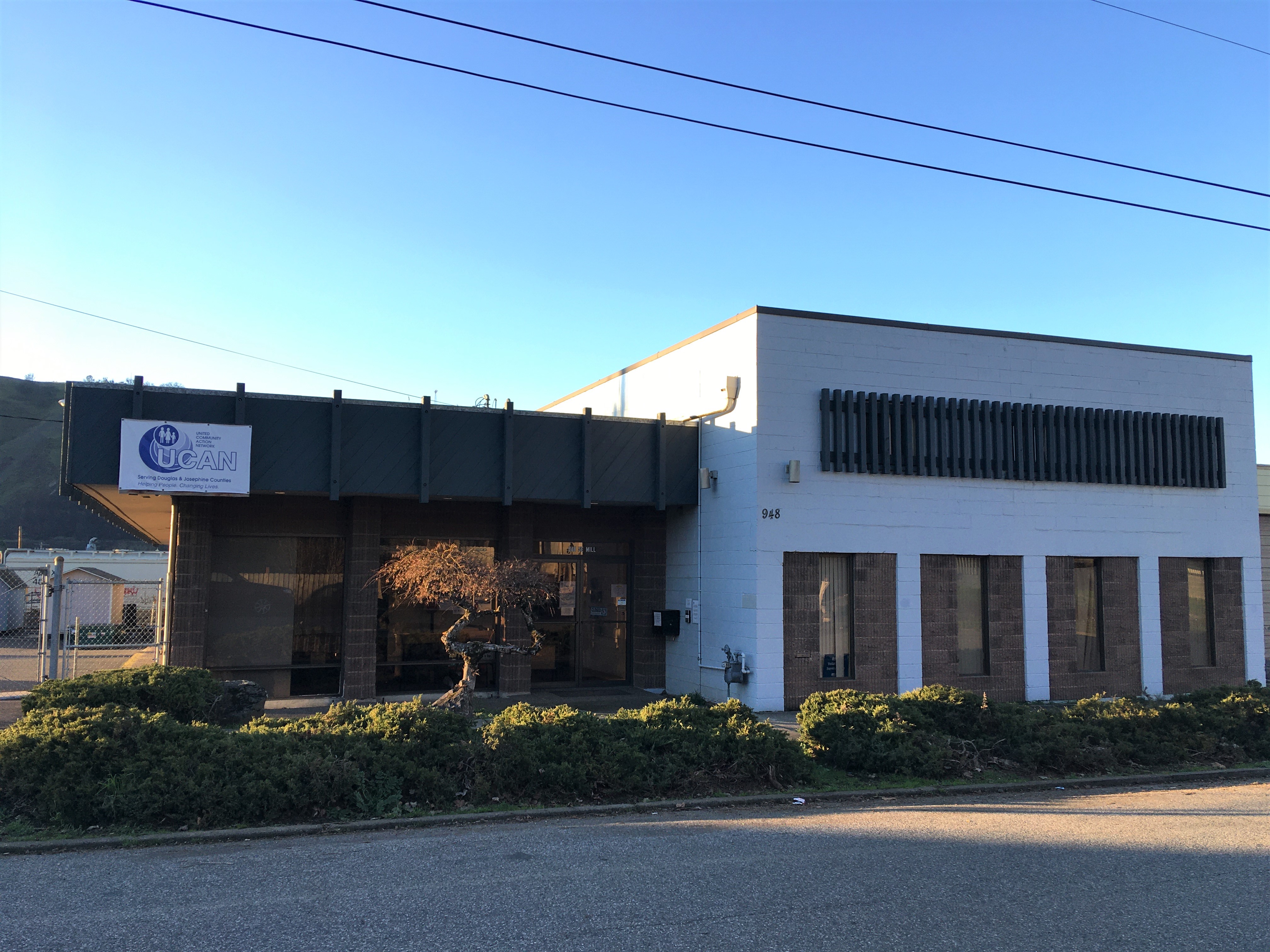 ROSEBURG, Ore. – The City of Roseburg and United Community Action Network (UCAN) invite the public to a ribbon-cutting and plaque-dedication ceremony at the Gary Leif Navigation Center on Thursday, June 23.
The ceremony will be held at 9 a.m. at the center, 948 SE Mill St. in Roseburg.
Carol Leif, widow of the late state Rep. Gary Leif, will attend to accept the plaque honoring her late husband's effort to fund the city-owned emergency shelter and navigation center, which will be operated by UCAN. Multi-agency service-provider partners will provide on-site wraparound services.
Brief remarks will be made by Roseburg Mayor Larry Rich, UCAN Executive Director Shaun Pritchard and Oregon Housing Stability Councilmember Gerard Sandoval, an associate professor in the University of Oregon Department of Planning, Public Policy and Management.
On March 15, the City entered into an operating agreement with UCAN to oversee a shelter and navigation center that will offer services for homeless women, men and families. The City bought the property in late February and the Roseburg City Council voted on Monday, March 14, to name the shelter for Leif, who was instrumental in getting $1.5 million in state funding for the facility before he died on July 22, 2021.
The City and UCAN are on track to open Roseburg's first emergency shelter and navigation center by June 30, enabling the City to keep $1.5 million in state funding and apply for an additional $1 million for the facility. In addition, Umpqua Health Alliance has provided the City two grants for the center totaling $300,000.
The center's Phase 1 opening will include 10 pallet shelters with AC and heat set up in the parking area, a shower trailer, laundry services and case management services to help people become more self-sufficient. Phase 2 includes renovating the building to allow 30 shelter beds. City officials are looking at options for a second shower and laundry trailer.