Press Releases
Renters must apply by Dec. 1 for assistance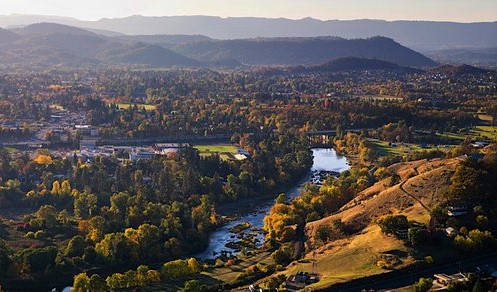 ROSEBURG, OR – Local renters who need help paying rent after being impacted by COVID-19 should start the process now to beat a Wednesday, Dec. 1, deadline for the Oregon Emergency Rental Assistance Program.
The City of Roseburg, Roseburg-based United Community Action Network (UCAN) and the state of Oregon are encouraging renters in need to apply for federal assistance through this program by 11:59 p.m. on Wednesday, Dec. 1, to avoid eviction. The program can even help with past-due rent but is no longer providing utility payment assistance.
At 12:00 a.m. on Thursday, Dec. 2, the Oregon Emergency Rental Assistance Program will stop taking applications so the Oregon Housing and Community Services, which administers the program with community partners, can process up to $300 million in federal assistance that has already been requested and assess funding availability, according to the Oregon Emergency Rental Assistance Program website.
Rental assistance is provided on a fair and equal basis. The program does not discriminate based on race, color, national origin, gender/gender identity, religion, marital status, citizenship, disability, familial status or sexual orientation.
After Dec. 1, renters can apply to local programs in their community for rent and utility assistance, according to the state program's website.
The online portal will reopen after six weeks if additional funds become available, according to the state. This won't affect anyone who's already submitted an application.
If COVID-19 has had an impact on at least one member of your household and impacted your household's ability to pay rent, you may qualify for rent assistance, according to UCAN.
To apply, go to the Oregon Emergency Rental Assistance Program website at oregonrentalassistance.org.
If you have questions or trouble completing the online application, call UCAN at 888-596-1925.
UCAN may have other ways to help you if your OERAP application is not approved. If the application is approved, payments will be made directly to your landlord. UCAN has assisted more than 1,100 households with getting help through this program.