Press Releases
Roseburg Airport wins grant money for taxiway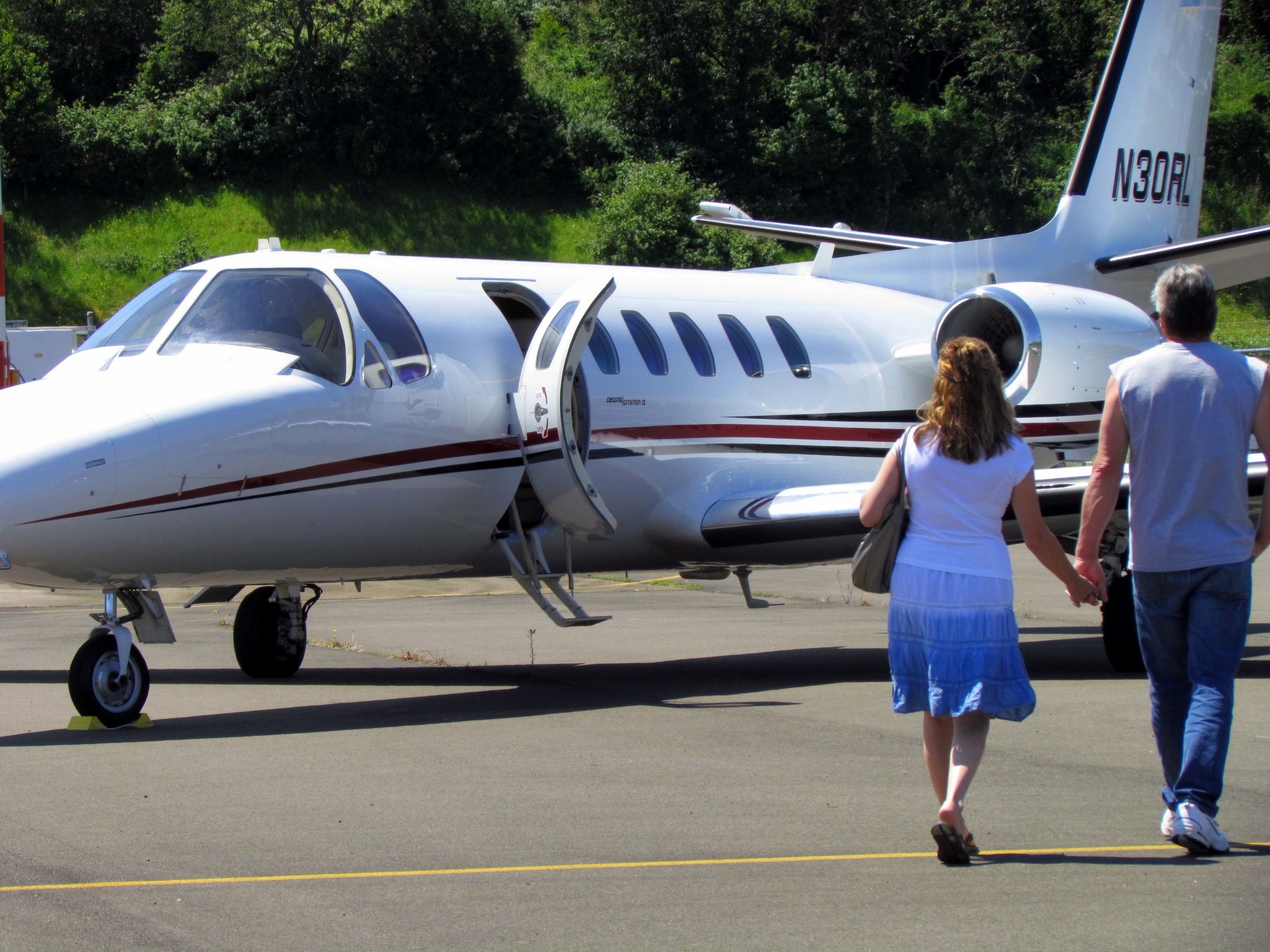 ROSEBURG, Ore. – Roseburg Regional Airport and the City of Roseburg have won up to $200,000 to extend a key airport taxiway – realizing a dream of an expansion and safety improvement more than 10 years in the making.
Roseburg City Manager Nikki Messenger applauded the news, which was announced Friday, July 1, by U.S. Sens. Ron Wyden and Jeff Merkley as part of more than $1.2 million in Bipartisan Infrastructure Law funding coming to the region for improvements and expansions at Roseburg Regional Airport and Southwest Oregon Regional Airport in North Bend.
Roseburg's City-owned airport will get up to $200,000 to reconfigure Taxiway A to meet Federal Aviation Administration (FAA) design standards.
"We are so appreciative of this grant for making the design possible and thank the Oregon delegation and FAA for making this safety improvement a reality," said Messenger. "We have been looking forward to extending the taxiway to match the runway length for over a decade and this will help us make that happen."
The Southwest Oregon Regional Airport in North Bend will get more than $1 million for a project to update existing northwest apron pavement that has reached the end of its useful life and to add another southwest apron to accommodate increased local use on the Oregon Coast.
"Oregonians and small businesses in rural parts of the state count on reliable air service and modern infrastructure to send their products and generate local jobs," Wyden said Friday in a joint press release with Merkley. "The Bipartisan Infrastructure Law I am proud to have supported helps small airports like the ones in North Bend and Roseburg maintain and expand their infrastructure in order to support Oregon's economic growth in a global market. And I'll keep fighting for airports throughout our state to secure their fair share of federal resources so essential to their success."
In March, President Joe Biden and the U.S. Department of Transportation announced $2.9 billion in funding would be made available for major infrastructure projects of regional and national significance under Biden's Bipartisan Infrastructure Law. Three major discretionary grant programs were combined into one multimodal projects discretionary grant program to reduce local and state governments' burdens when applying for the grants and to create jobs, grow the economy, reduce emissions, improve safety, make U.S. transportation more sustainable and reliable, and to expand transportation options in rural America, according to a U.S. Department of Transportation press release.
"Regional airports connect rural communities to economic opportunities across the state and beyond," Merkley said Friday in the joint press release. "This funding for airports in Roseburg and North Bend will help to improve the critical infrastructure that we rely on when flying – whether transporting people or cargo. These improvements will not only support the airports, but local economies and Oregon as a whole."