Press Releases
Roseburg Public Library to expand hours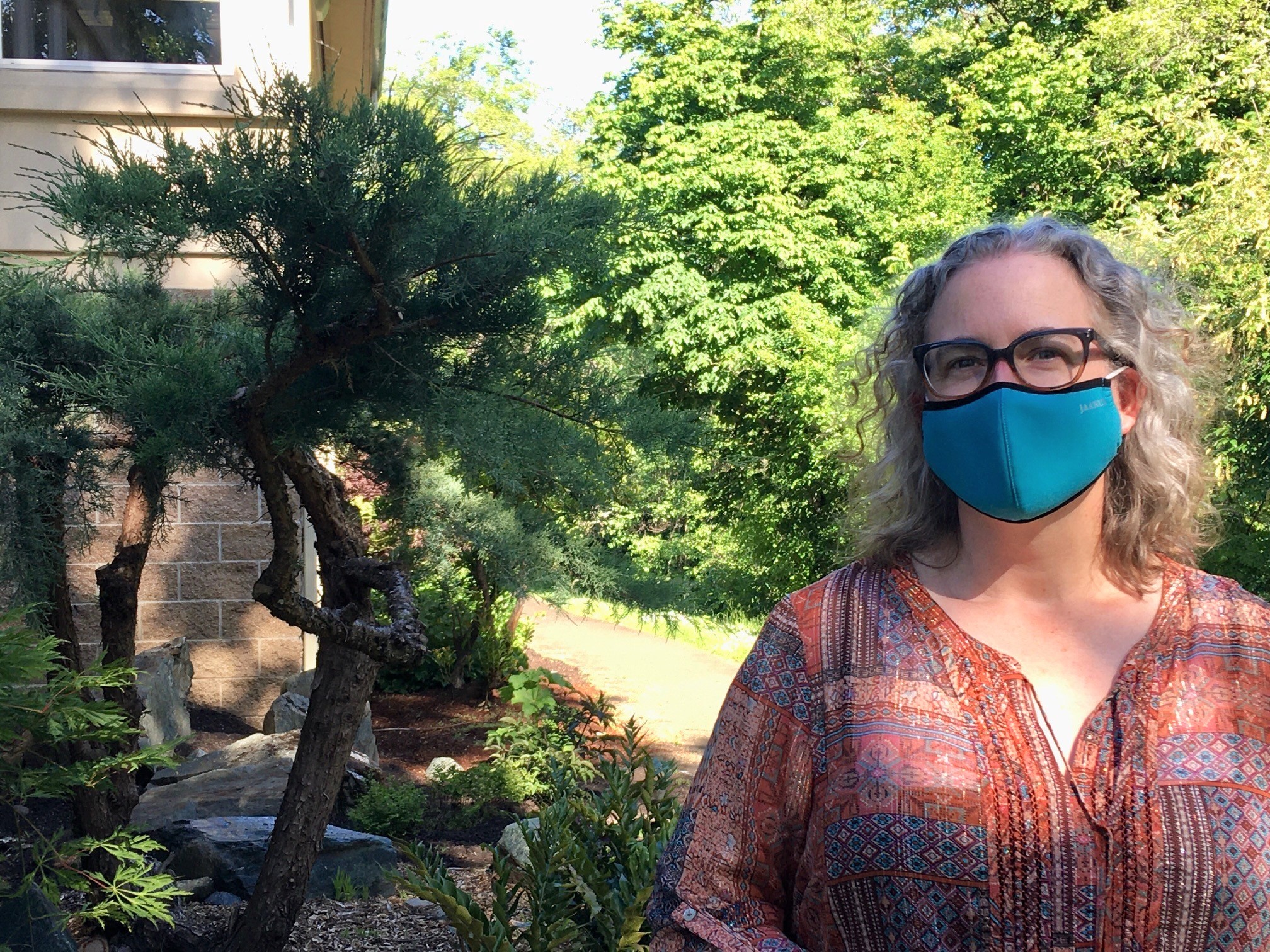 Roseburg Public Library Director Kris Wiley outside the library May 12, 2021.
ROSEBURG, OR – Roseburg Public Library Director Kris Wiley is pleased to announce the library will expand hours open to the public beginning July 6.
Starting Tuesday, July 6, the library will be open three extra hours on Tuesdays and Thursdays. Library hours for the public will be Tuesdays and Thursdays from 11 a.m. to 6 p.m., Wednesdays from 11 a.m. to 3 p.m. and Saturdays from 10 a.m. to 2 p.m.
The library will continue to follow Oregon Health Authority guidance during a transitional phase before fully reopening at a later date. Masks or face coverings must be worn inside the building at all times. Patrons are asked to limit their visits to one hour.
"I appreciate the community's patience and support during this transition phase," Wiley said.
Meeting rooms will not be available and library staff will not accept reservations for future meeting room use.
Patrons may continue to use the drive-up pickup service that has been available for the past year. Those patrons should park in designated spots in front of the library when the building is open to the public and then call the number on the sign to have materials delivered to their vehicles.
Most programs, including storytimes, will continue online through the library's Facebook page @roseburglibrary. Events are posted on the library's website at www.roseburgpubliclibrary.org; click on "events."
For more information, including how to get a library card, please visit the library website, email library@cityofroseburg.org or call 541-492-7051.