Press Releases
Roseburg Public Library to open on Fridays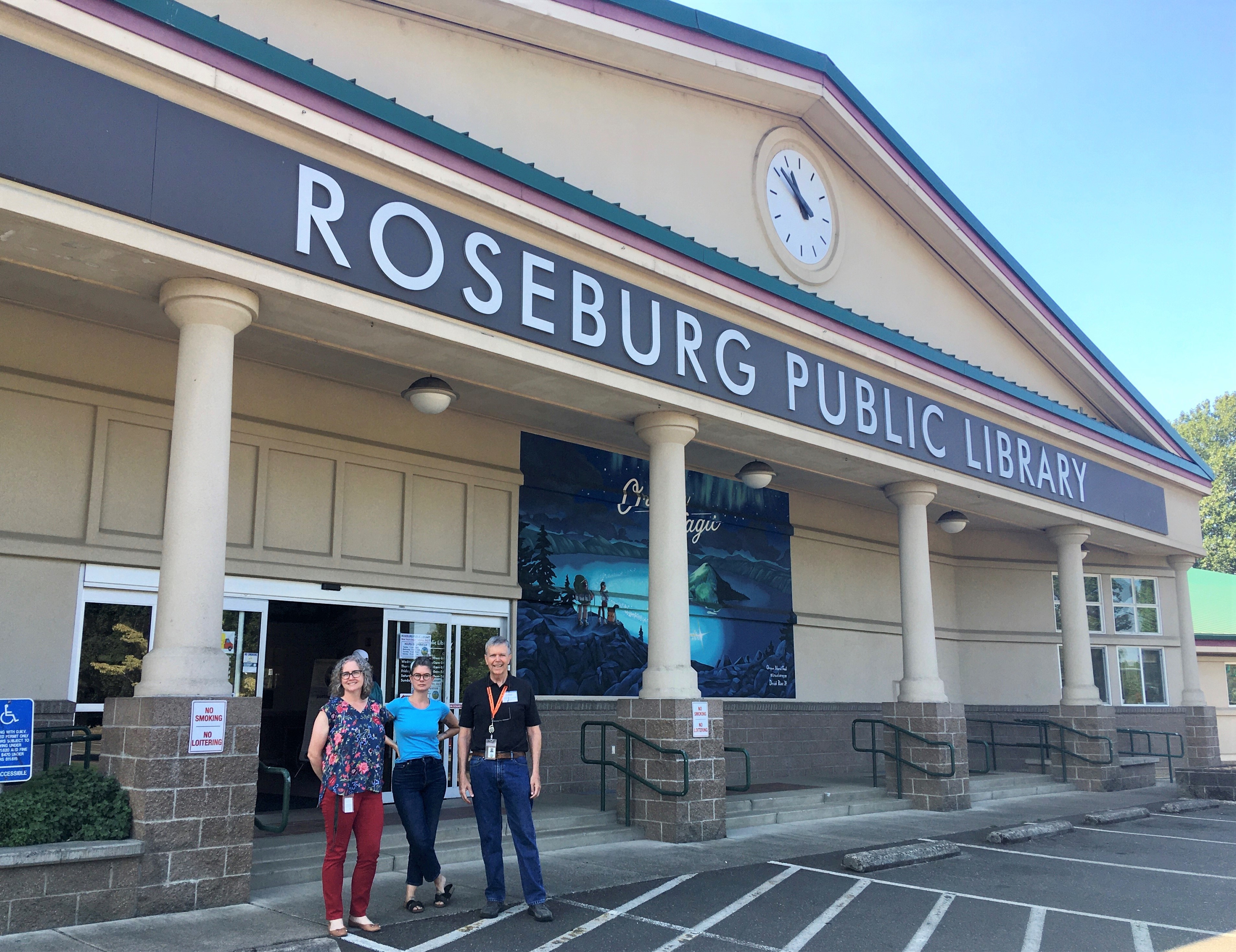 ROSEBURG, OR – Roseburg Public Library will expand its hours to be open on Fridays starting next week.
As of March 1, library hours will be from 10 a.m. to 6 p.m. on Tuesdays, Wednesdays and Thursdays, and from 10 a.m. to 2 p.m. on Fridays and Saturdays.
Library patrons are asked to limit their visits to one hour. Masks or face coverings must be worn inside the building at all times. Public computers, WiFi and printing services are available.
Meeting rooms are not available, and library staff is not accepting reservations for future meeting room use.
Also next week: the Friends of the Roseburg Public Library bargain book sale will be held from 10 a.m. to 6 p.m. Thursday, March 3; 9 a.m. to 4 p.m. Friday, March 4; and 9 a.m. to 2 p.m. Saturday, March 5. Children's books and mass-market paperbacks will cost 25 cents. All other books will be 50 cents. On Saturday, prices will be half that.
Library-sponsored programs will remain virtual and be held via Zoom or on Facebook at www.facebook.com/roseburglibrary.
Patrons may continue to use the drive-up pickup service when the building is open to the public. Just park in designated spots in front of the library and call the library at the phone number on the sign -- 541-492-7050 -- to have materials delivered.
For more information, including how to get a library card, visit the library website, www.roseburgpubliclibrary.org, email library@cityofroseburg.org or call 541-492-7050. Be sure to follow/like the library on Facebook and Instagram @roseburglibrary.