Press Releases
Library's Spanish Storytime online Thursdays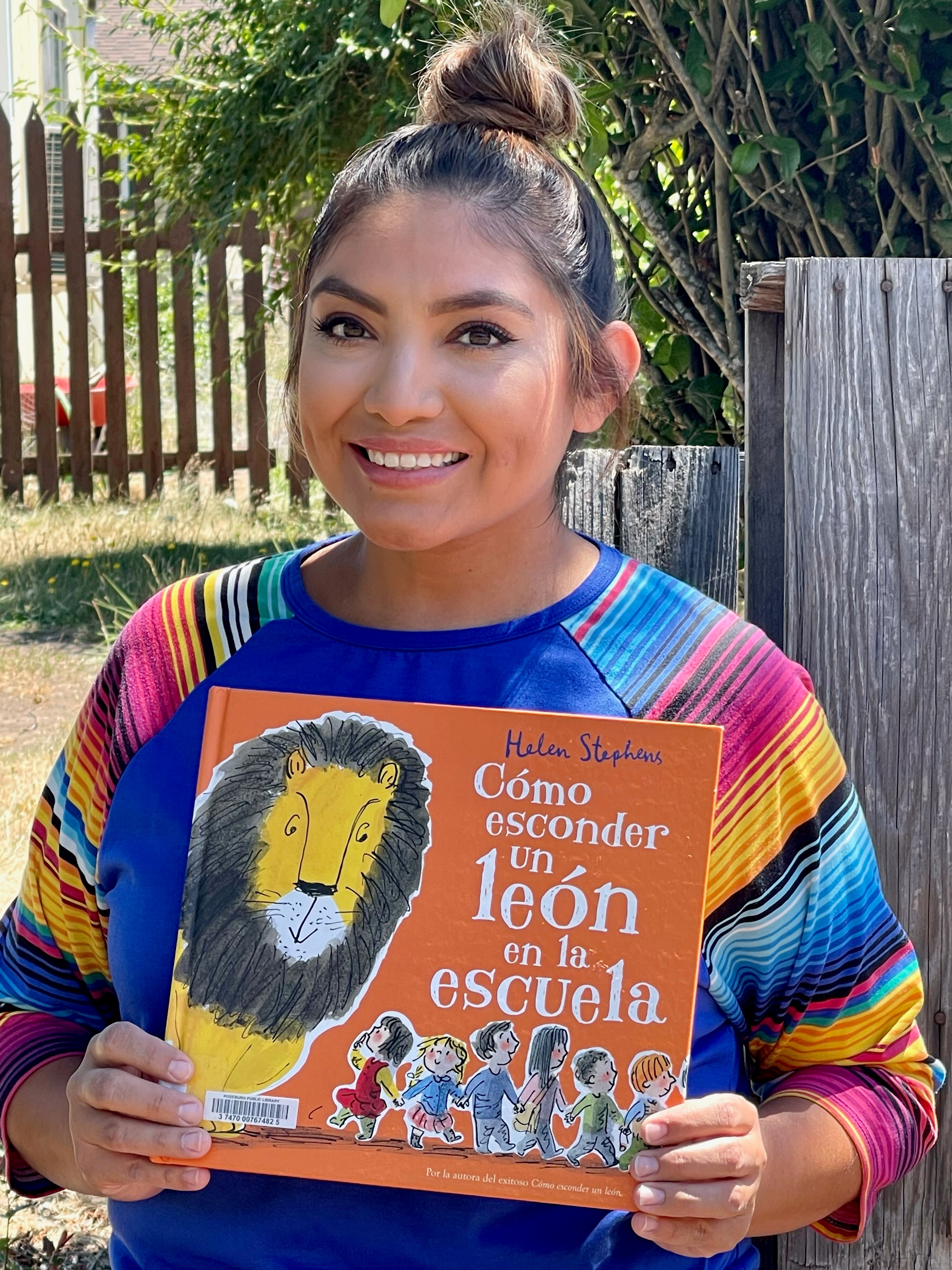 Julia Masner
ROSEBURG, OR – A five-year strategic plan for the Roseburg Public Library identified a need to increase interaction and connections with the Latinx community – and one way that's being tackled is through Spanish Storytime.
Last year, Resource Assistance for Rural Environments (RARE) AmeriCorps participant Katie Fischer surveyed the Roseburg community, ran countless meetings and developed a strategic plan with recommendations on how the library can move forward to best serve the area.
Every Thursday, Spanish Storytime is released on the library's Facebook page, @roseburglibrary. Each online Storytime involves the reading of a children's storybook that was written in Spanish or written in both Spanish and English. A coordinating craft is available at the library on Thursdays as well.
Library Director Kris Wiley said she's grateful to have Julia Masner, a native Spanish speaker, read Spanish storybooks for Roseburg's library patrons. Masner is very expressive when she reads and does a great job to draw in listeners even if they don't fully comprehend the story, said Wiley.
Masner said she is "currently a full-time mommy. I homeschooled my girls during COVID and I substitute for the Roseburg School District.
"I do Spanish Storytime for the Roseburg Public Library because I love to share my culture and heritage," Masner said. "I love to read! I have always had a passion for reading. When the opportunity presented to do something that I love and feel so passionate about, I jumped right in!"
When asked what she likes best about Storytime, Julia replied, "My favorite part of Spanish Storytime is reading in my native language. Spanish is such a beautiful language, and Storytime in Spanish brings excitement to our community and helps grow a love for the Hispanic culture."