Press Releases
Temporary construction parking signs are downtown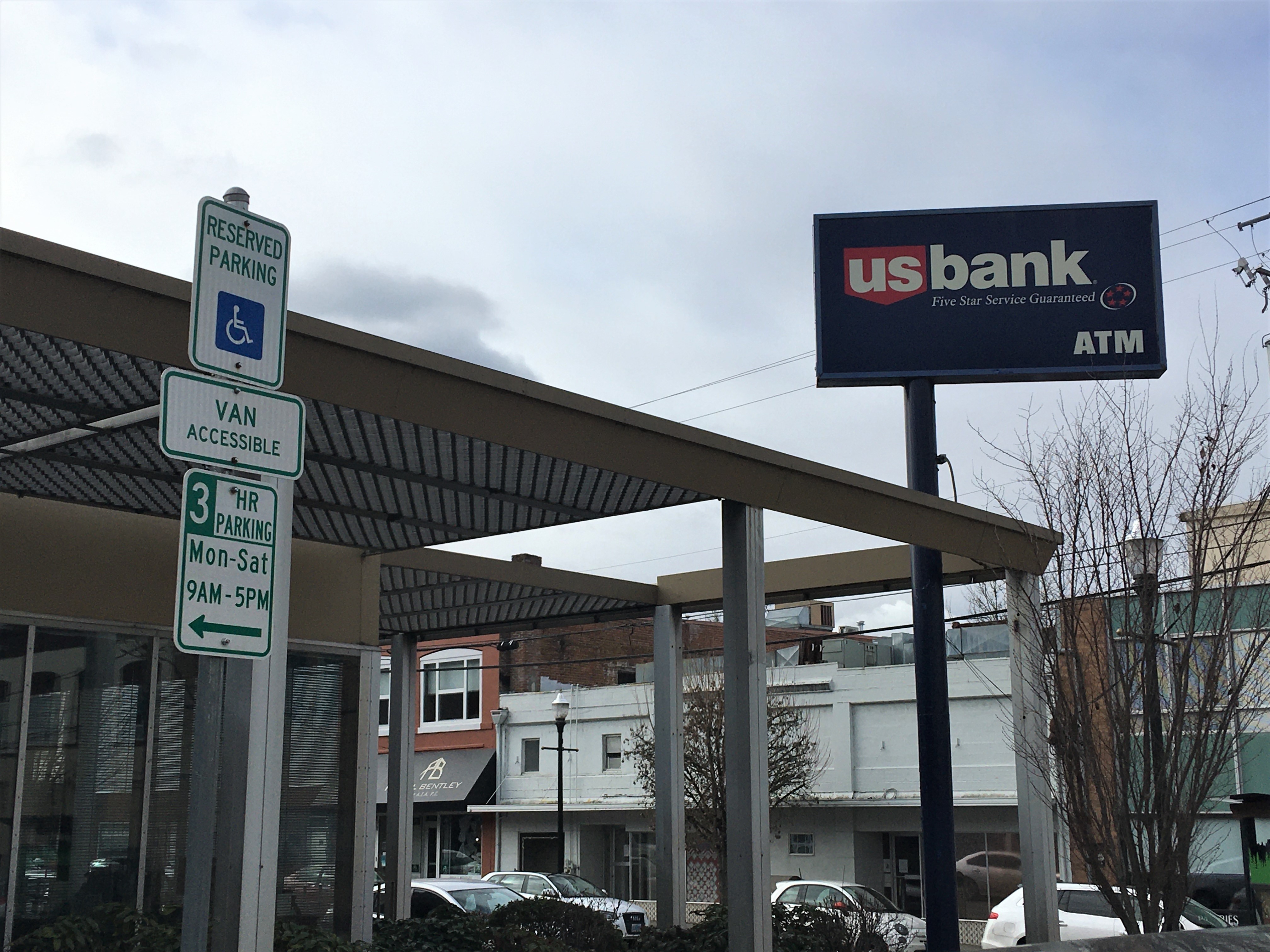 The first signs for free, time-limited parking were installed Feb. 2, 2022.
ROSEBURG – City officials want to assure residents and downtown businesses that temporary "No Parking" signs have been placed on downtown streets for construction purposes only. No current parking spaces are being removed.
A recent news article and accompanying photos gave misleading information about temporary paper construction signs – the same signs that the City has used with past construction projects. City officials apologize for not giving advance notice about the signs to downtown professionals and customers.
Temporary paper signs and orange construction cones have been placed downtown to allow City street crews and their vehicles space to install permanent signs about new parking time limits of two or three hours. Those time-limited parking signs will be installed over the next two weeks, said Roseburg Public Works Director Brice Perkins.
The configuration or placement of on-street parking spaces downtown won't change, said City Manager Nikki Messenger.
"The signs are temporary to allow our street crews access to install the new time-limited signs," she said. "The parking will still be free. We're not changing the configuration of the spaces. We're just changing the signage."
The signs about free, time-limited parking will be installed after a new parking services contractor, ACE Parking, began community outreach and education this week. The company won a contract to help the City resume parking enforcement downtown and in the Laurelwood neighborhood following extensive community input on a new parking plan.
The Roseburg Parking Stakeholder Advisory Committee met four times from September 2020 through February 2021 to work with the City on developing the Downtown Parking Assessment and Plan in 2021. The committee included downtown business owners of at least one restaurant, retail business, personal service and professional service, as well as their employees and residents of downtown and Laurelwood. The committee reviewed on-street time limits, on-street paid parking zones, public off-street free and permit parking, enforcement hours and residential permit parking, among other issues.
In addition, a public outreach campaign was launched to get input from residents and other stakeholders, and to understand and prioritize key challenges and potential improvements for parking downtown & in Laurelwood. Two virtual public hearings were held. A public survey about parking needs was filled out by more than 300 Roseburg residents, including 55 downtown business owners or workers, according to Roseburg Community Development Department Director Stuart Cowie.
The City appreciates residents and business owners who volunteer their time and expertise to help work on important issues such as downtown parking. City officials also apologize for the inconvenience caused by the signs and thank residents, business owners and their employees for their patience.