Press Releases
Winter Book Sale set for early December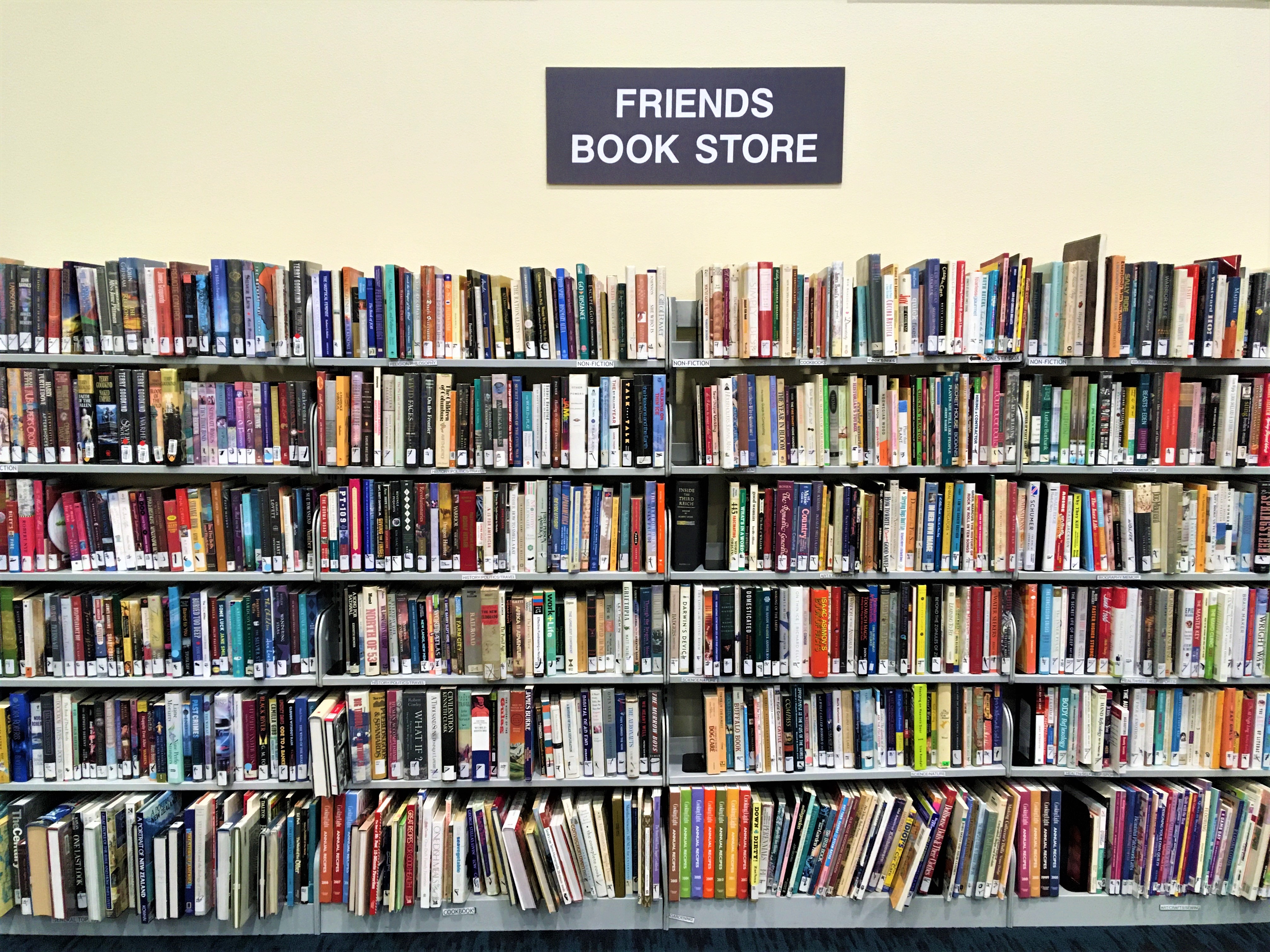 ROSEBURG, OR – The Friends of the Roseburg Public Library will hold a Winter Book Sale in early December, just in time for holiday shoppers.
Library Director Kris Wiley encourages residents to mark their calendars for the sale, which will be held Dec. 2 through Dec. 4 in the Ford Room at the library, 1409 N.E. Diamond Lake Blvd. in Roseburg.
Book sale hours will be from 10 a.m. to 6 p.m. on Thursday, Dec. 2; 9 a.m. to 4 p.m. on Friday, Dec. 3; and 10 a.m. to 2 p.m. on Saturday, Dec. 4, when books will be half price.
Hardcover books will initially be sold for $2 and paperbacks are priced at $1 each. The Ford Room will be full of books suitable for gifting, with none that were withdrawn from the library, according to Wiley.
"I appreciate how organized the sale is, with tables clearly marked and books arranged neatly, making for a pleasant shopping experience," shared Wiley. "That is the result of a ton of behind-the-scenes work by our Friends, who sort donations, box them up and store them for months at a time."
Proceeds benefit the library's collections, programs and projects. Over the past year, such funding has supported author visits, the Summer Reading Program, craft supplies and other projects.
This will be the first sale since the COVID-19 pandemic began, so visitors can expect several modifications to ensure customer and volunteer safety. Masks are required and only 10 patrons will be allowed in the Ford Room at one time.
"I anticipate a line, especially Thursday morning, and ask for everyone's patience as we navigate this new format. For those looking for a shorter wait, consider shopping during non-peak times in the afternoons," said Wiley, who added a reminder for patrons to shop the Friends' permanent book store inside the library. "We have carts and volunteers to help haul your new treasures to your vehicle."
For more information about the book sale, visit the Friends of the Roseburg Public Library website at www.roseburglibraryfriends.org. For more information about the library, including how to get a library card, visit roseburgpubliclibrary.org, email library@cityofroseburg.org or call 541-492-7050.