Press Releases
Audubon, Library program with wildlife artist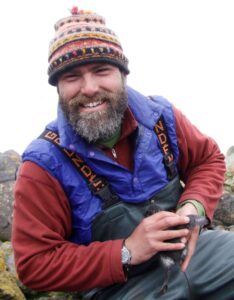 ROSEBURG, Ore. – The Umpqua Valley Audubon Society and Roseburg Public Library invite the community to a Facebook Live streaming event with Oregon artist Ram Papish at 6:30 p.m. Wednesday, Sept. 6.
Papish will present "Using Art to Capture the Personality of Birds," a 40-minute discussion about how he combines his education in fine art with his experiences working as a field biologist to create artistic and accurate wildlife images.
Papish has illustrated interpretive panels for the National Park Service, U.S. Fish and Wildlife Service and the Bureau of Land Management, among others. He has written and illustrated two children's books: "The Little Fox: An Alaska Adventure" and "The Little Seal: An Alaska Adventure." His illustrations appear in many books and publications, including "Handbook of Oregon Birds: A Field Companion to Birds of Oregon" written by Hendrik G. Herlyn and Alan L. Contreras and "Halcyon Journey: In Search of the Belted Kingfisher" by Marina Richie.
For more information, visit Papish's website at www.rampapishart.com.
A moderated Q&A session will follow the presentation. Questions may be submitted before the event to Library staff at library@cityofroseburg.org or 541-492-7051. Alternately, viewers who have a Facebook account may post questions during the event by commenting on the live stream.
To view the live stream, go to Facebook.com/RoseburgLibrary. A Facebook account is not required.