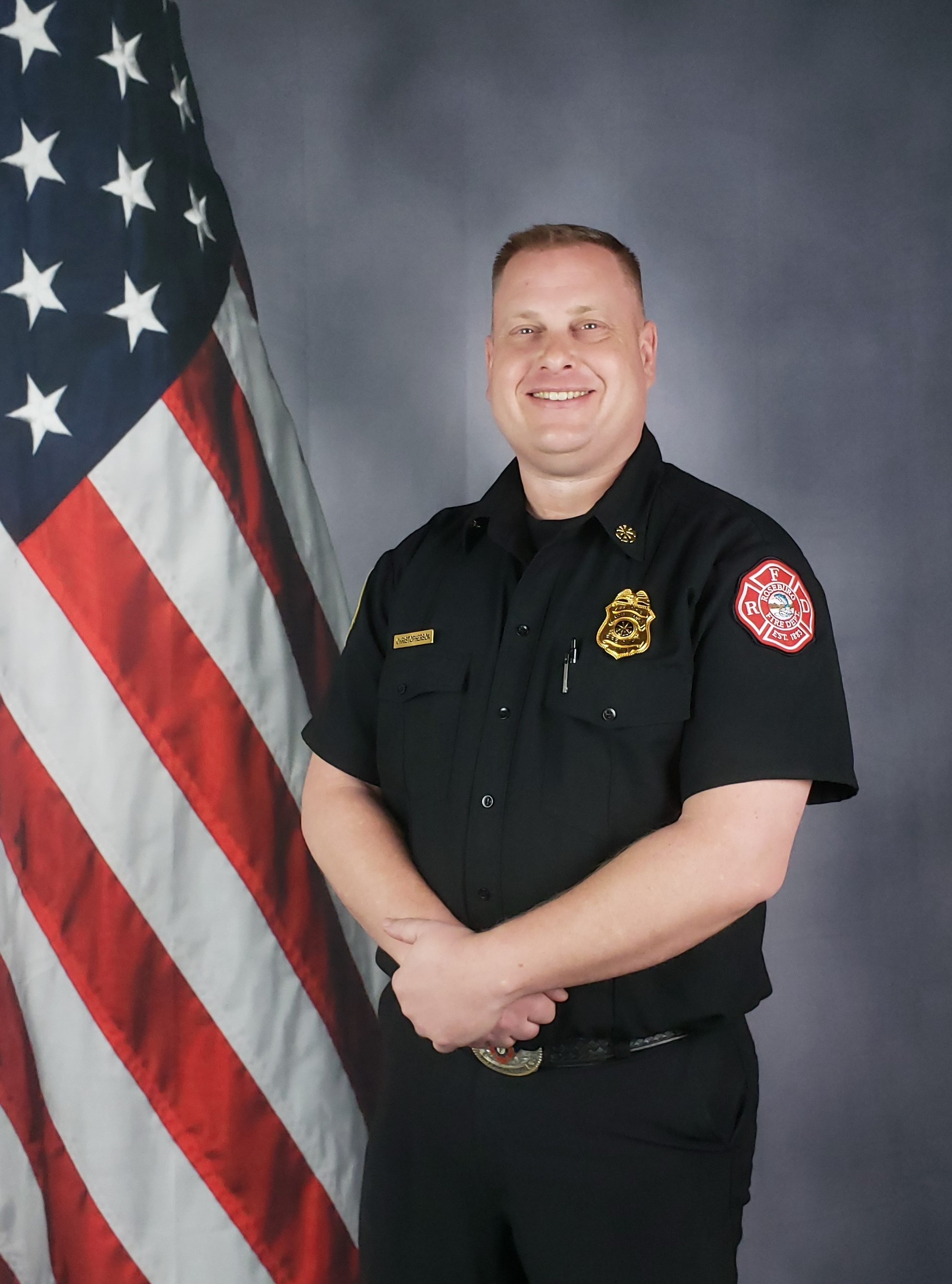 Tyler ChristophersonFire Chief
On behalf of the men and women of the City of Roseburg Fire Department, welcome to our Department's web-page. Although comprehensive, the following pages and links only tell part of the story about the dedication, pride, and professionalism with which Department members serve our community.
roseburgfire@cityofroseburg.org
Welcome to the Fire Department
The Fire Chief and administrative staff are responsible for establishing policy, planning operations, controlling budget, managing expenditures, supplies, facilities and personnel, evaluating operational effectiveness, and implementing improvements.
The department continually focuses upon the effectiveness in managing the City's Fire Protection System in order to minimize loss of life, property, personal injury and environmental damage from fire, accident, medical, and hazardous materials related emergencies.
Mission Statement
The City of Roseburg Fire Department proactively and aggressively protects life, property, and the environment with a culture of safety and leadership. We serve all with integrity, respect, and professionalism.
Our Core Values
Integrity - The firm adherence to a code of moral and ethical standards: Honesty, Trust, and Accountability.

Respect - The willingness to show consideration and appreciation of others and their opinions.

Safety - The use of equipment and procedures to minimize unnecessary risk.

Professionalism - Utilizing the standards, methods, and best practices of the profession.

Leadership - All members of the organization are leaders in the community and among their peers.

Service - As Fire Service professionals, our first and foremost responsibility is service to our community.