Alerts

Burn Permits - Fall 2021 (Photo)
2021-09-20 10:47:55
The City of Roseburg Fire Department will begin issuing residential burn permits, beginning on October 1, 2021 and ending on October 31, 2021.
These permits are issued for seven (7) days at a cost of $75.00. Residential yard waste is the only material that may be burned. Prohibited items include standing berry vines, paper, wood, plastics, tires, standing grass, weeds, construction material, and material from lot clearing. Burning may not be done on vacant lots or the property of another. Fires must be monitored by a competent adult and extinguished prior to darkness. Tools to control or extinguish the fire must be on-site whenever there is material burning.
Burn barrels are never allowed inside City limits, and anyone burning trash or burning without a permit may be subject to a fine and/or legal action. Additionally, due diligence must be exercised while burning, even with a permit, as fire can quickly get out of control, and the person responsible for the fire may be subject to fines, legal action, or restitution.
If possible, residents are urged to utilize alternatives to burning, such as composting, chipping, mulching, or transporting the debris to the Douglas County Landfill. More information on these options can be found at http://www.recyclepower.org/wood.asp.
To request a burning permit in the City of Roseburg, call (541) 492-6770 between the hours of 8 a.m. and 5 p.m., Monday through Friday. This information, as well as the burn permit request form is also available on the city website at https://www.cityofroseburg.org/departments/fire/permits-and-forms
Station 2 Reopening - 9-17-21
2021-09-17 20:59:23
As of 9 p.m. today, September 17, 2021, the Roseburg Fire Department will be reopening Station 2 after the recent temporary closure. The department is continuing to make every effort to limit closures and to reopen the station as quickly as possible if a closure is necessary.
As a reminder, the public will be notified via FlashAlert when these closures and the subsequent reopening occurs. The public can sign up for news from various organizations on FlashAlert at https://www.flashalert.net. Sign up for Roseburg Fire Department FlashAlerts at https://www.flashalert.net/id/RoseburgFire
The City of Roseburg Fire Department wants to remind the public that we strive to continuously provide the highest level of customer service to the citizens of Roseburg. If you have an emergency, please call 911. If you need to contact the fire department for non-emergency business, please contact the fire department at 541-492-6770 or via email at roseburgfire@cityofroseburg.org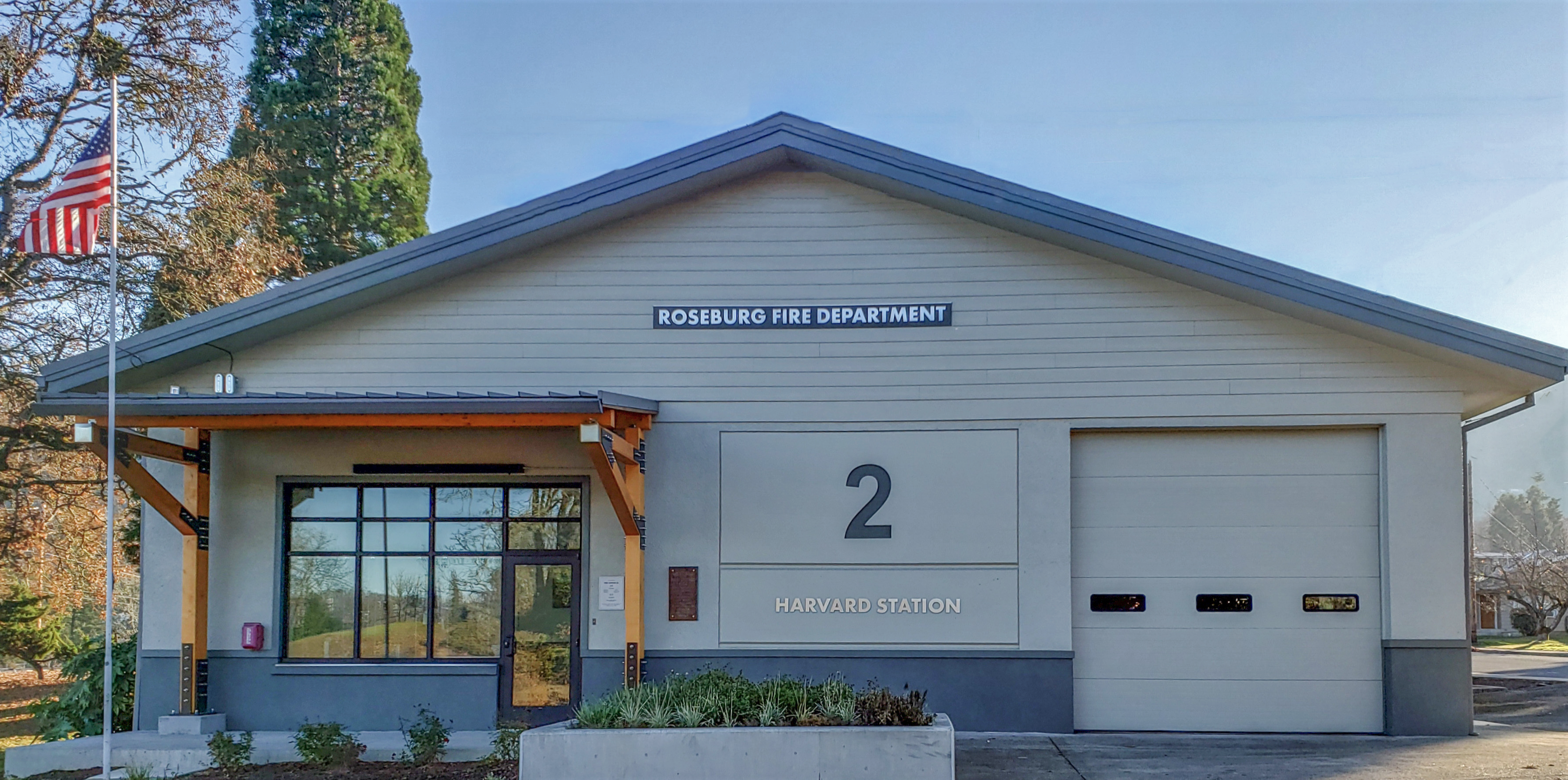 Station 2 Temporary Closure - 9-17-21 (Photo)
2021-09-17 16:44:06
Roseburg Fire Department is closing Station 2, located at 2177 W. Harvard Avenue, temporarily due to staffing issues and will reopen once staffing needs are met. Temporary station closures may occur due to ongoing related staffing shortages during the current COVID-19 crisis.
The public will be notified via FlashAlert when these closures and the subsequent reopening occurs. The public can sign up for news from various organizations on FlashAlert at https://www.flashalert.net. Sign up for Roseburg Fire Department FlashAlerts at https://www.flashalert.net/id/RoseburgFire
If you have an emergency, please call 911. If you need to contact the fire department for non-emergency business, please call 541-492-6770 or via email at roseburgfire@cityofroseburg.org