Press Releases
Bargains abound at Friends book sale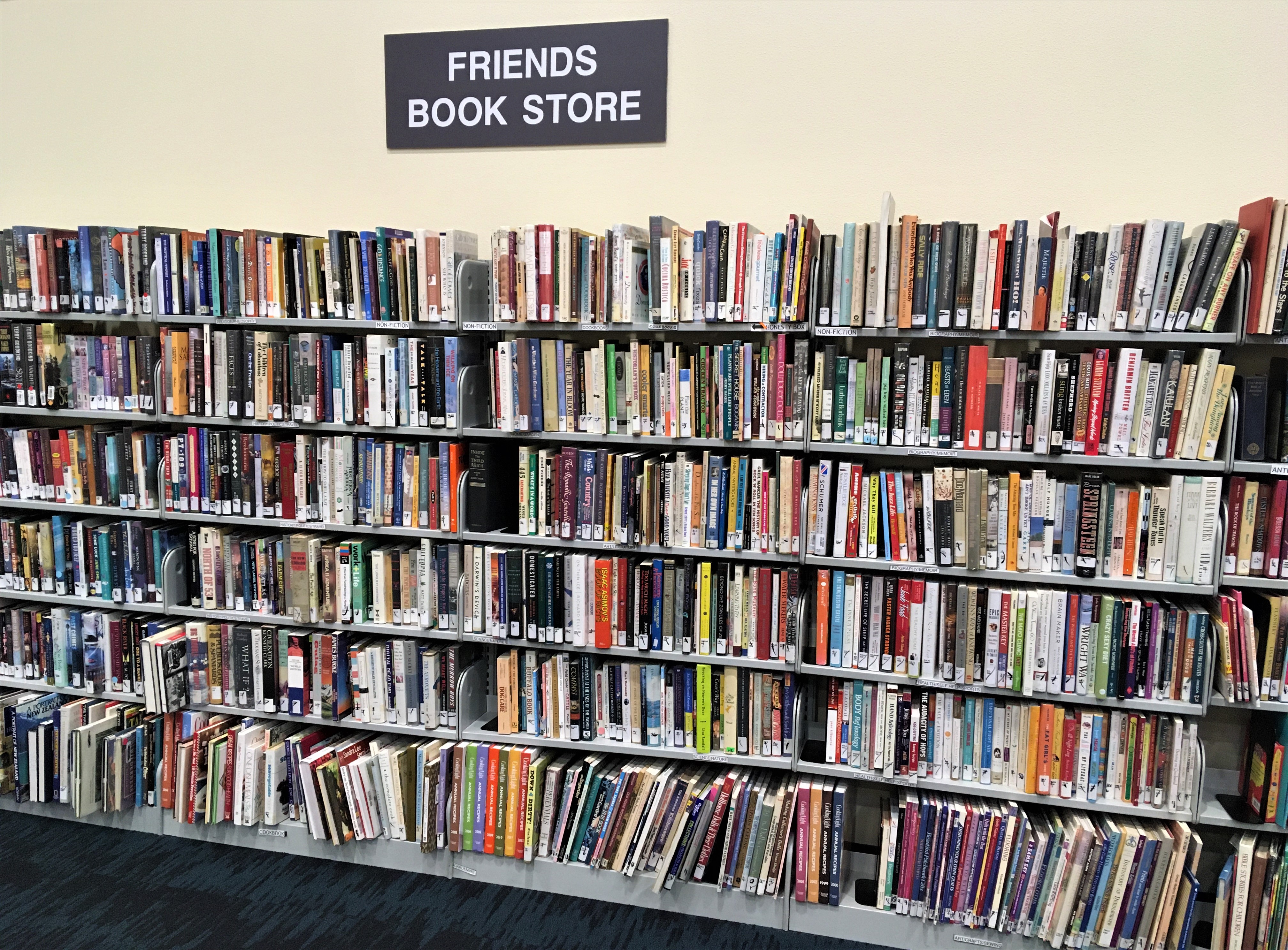 ROSEBURG, OR – The Friends of the Roseburg Public Library's giant bargain book sale is this week.
The sale will be held from 10 a.m. to 6 p.m. Thursday, 9 a.m. to 4 p.m. Friday and 9 a.m. to 2 p.m. Saturday.
The Ford Room at the library, 1409 NE Diamond Lake Blvd., will be full of books for every age and nearly every interest. Parents and caregivers should take special note that the sale will include many children's books withdrawn from the library collection. Items may not be in perfect condition, but they are not damaged or defaced.
Everything is selling at rock-bottom prices. Children's books and mass-market paperbacks are 25 cents. All other books are 50 cents. All items are half price on Saturday.
COVID-19 precautions will be enforced. Masks will be required and 10 patrons will be allowed in the room at one time. That may lead to a waiting period to shop, so consider visiting during off-peak hours every afternoon.
Don't forget to check out the Friends' permanent bookstore inside the library, which always features free magazines and a wide range of books for up to 50 cents each.
Proceeds benefit the library's collections, programs and projects. Over the past year, the Friends has helped fund the Children's Room literacy workstations, guest speakers, the Summer Reading Program and more.
The Friends of the library continues to accept donations of good quality books, DVDs and audiobooks on CD at the front desk during library hours. The Friends also accepts magazines published within the past three years.
Magazines older than three years (as well as other paper items) may be recycled for free at Sisters Shredding LLC at 193 NE Exchange Drive in Roseburg from 9 a.m. to 12 p.m. on Tuesdays and Thursdays.
Those wishing to donate or purchase encyclopedia sets should first contact the library at 541-492-7051 or library@cityofroseburg.org. The Friends matches sellers with buyers and does not handle the physical sets because of their size and weight.
Every book sale involves a lot of work, from sorting materials and unpacking boxes to handling transactions and so much more. Under the guidance of Marcy Tassano and with help from many volunteers, Public Works staff and library staff, the event is a well-oiled machine.
Thank you to everyone behind the scenes and to everyone who patronizes the sale. Your support is priceless.
For more information about the book sale, visit the Friends of the Roseburg Public Library website at www.roseburglibraryfriends.org.
For more information, including how to get a library card, visit the library website, www.roseburgpubliclibrary.org, email library@cityofroseburg.org or call 541-492-7050. Be sure to follow/like the library on Facebook and Instagram @roseburglibrary.