Press Releases
Battalion Chief promoted to Assistant Chief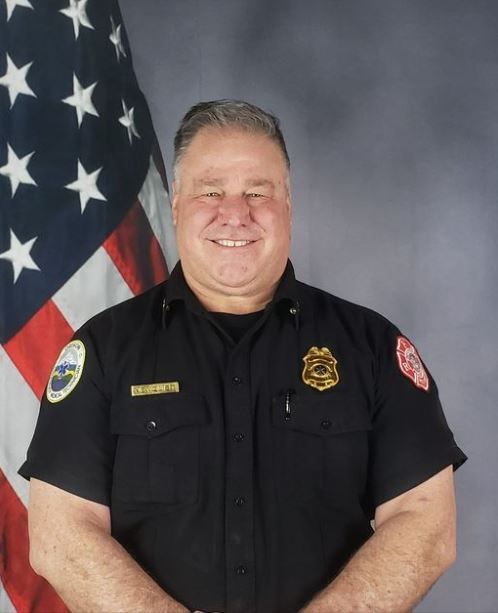 ROSEBURG, Ore. – Roseburg Fire Department Battalion Chief Dave Newquist will be promoted to Assistant Chief of Operations effective March 1, Roseburg Fire officials have announced.
Newquist has served as the C shift Battalion Chief for the past six years. He began his career in the fire service in 1989 as a volunteer with the Butte County Fire Department in California and working for the U.S. Forest Service as a seasonal wildland firefighter based in California.
In 1995, the Yuba City Fire Department hired him as a full-time firefighter. While there, Newquist worked his way up the ladder. He served eight years as a Driver Engineer before being promoted to Captain. In 2017, he and his family moved to Oregon after he accepted a position as Battalion Chief with the Roseburg Fire Department.
Newquist has an associate degree in Fire Science from Butte College and an emergency medical technician basic license from the Oregon Health Authority. Over the past six years, he has been responsible for Roseburg Fire Department physicals, apparatus maintenance, testing and maintenance of self-contained breathing apparatus, and uniforms for all department personnel.
As Dave is a hardworking and dedicated team player who strives to make the fire department and the City of Roseburg better, he is very deserving of this promotion, according to Roseburg Fire officials.
In his free time, he enjoys spending time with his wife and family, bird hunting and fishing. Please join the Roseburg Fire Department in congratulating Dave Newquist on his promotion.