Press Releases
City buildings closed for Labor Day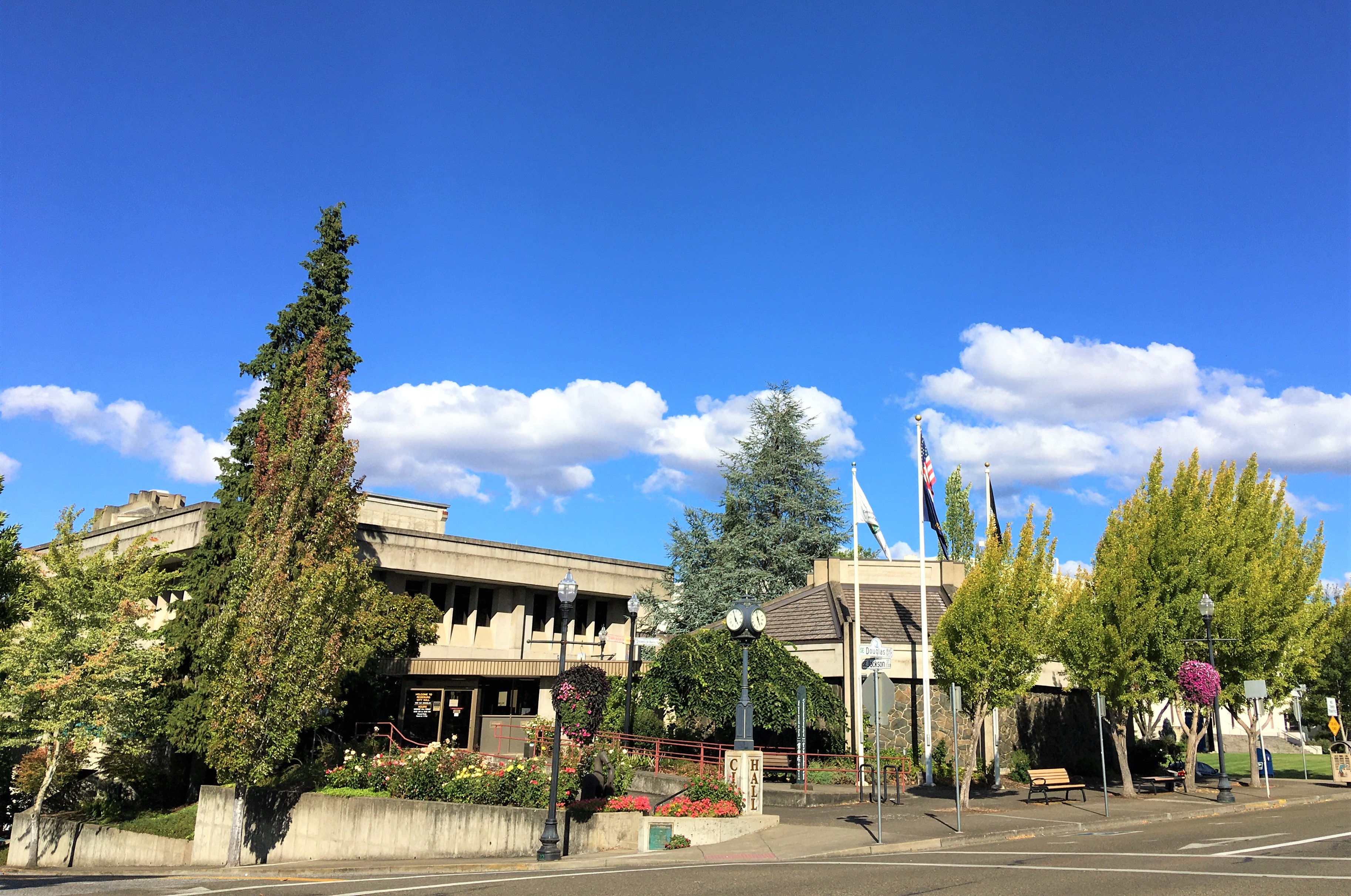 ROSEBURG, OR – Roseburg city buildings will be closed Monday, Sept. 6, in observance of the Labor Day holiday.
Roseburg City Hall, the Public Safety Center and other City offices will be closed. However, police officers and firefighters will continue to provide public safety throughout the holiday weekend.
Roseburg city parks, the Fir Grove Park Splash Pad and the Stewart Park Golf Course will be open to the public. The free splash pad is open daily from 10 a.m. to dusk until closing for the season on Tuesday, Sept. 7.
Lobbies at City Hall, 900 S.E. Douglas Ave., and the Public Safety Center, 700 S.E. Douglas Ave., are normally open Monday through Friday from 8 a.m. to 12 p.m. and 1 to 4:30 p.m. The Oregon Health Authority and City of Roseburg require masks to be worn inside all City buildings.
The Roseburg Public Library building remains closed to the public amid a spike in local COVID-19 cases. However, library staff offer contactless, curbside delivery in the parking lot from 3 p.m. to 6 p.m. every Tuesday.
To reserve materials for curbside pickup, log into your library account and place holds at roseburg.biblionix.com using your library card number and password (default password is the phone number used to register the account). Library patrons also can contact the library at 541-492-7050 or library@cityofroseburg.org to get assistance.
Please remain in your vehicle when picking up materials using contactless service. All library materials can be returned 24/7 in the new outside book drop in the parking lot's northwest corner. The library's digital platforms also remain available 24/7 through cloudLibrary and OverDrive.
Residents are strongly encouraged to do business online, or by phone or email as the COVID-19 pandemic continues:
• Administration: info@cityofroseburg.org or 541-492-6866;
• Community Development: cdd@cityofroseburg.org or 541-492-6750;
• Finance: finance@cityofroseburg.org or 541-492-6710;
• Fire Department: roseburgfire@cityofroseburg.org or 541-492-6770
• Municipal Court: rmc.mailbox@cityofroseburg.org or 541-492-6720;
• Parks and Recreation: pwd@cityofroseburg.org or 541-492-6730;
• Public Works: pwd@cityofroseburg.org or 541-492-6730.