Press Releases
Cleaned-up, patrolled parking garage should help downtown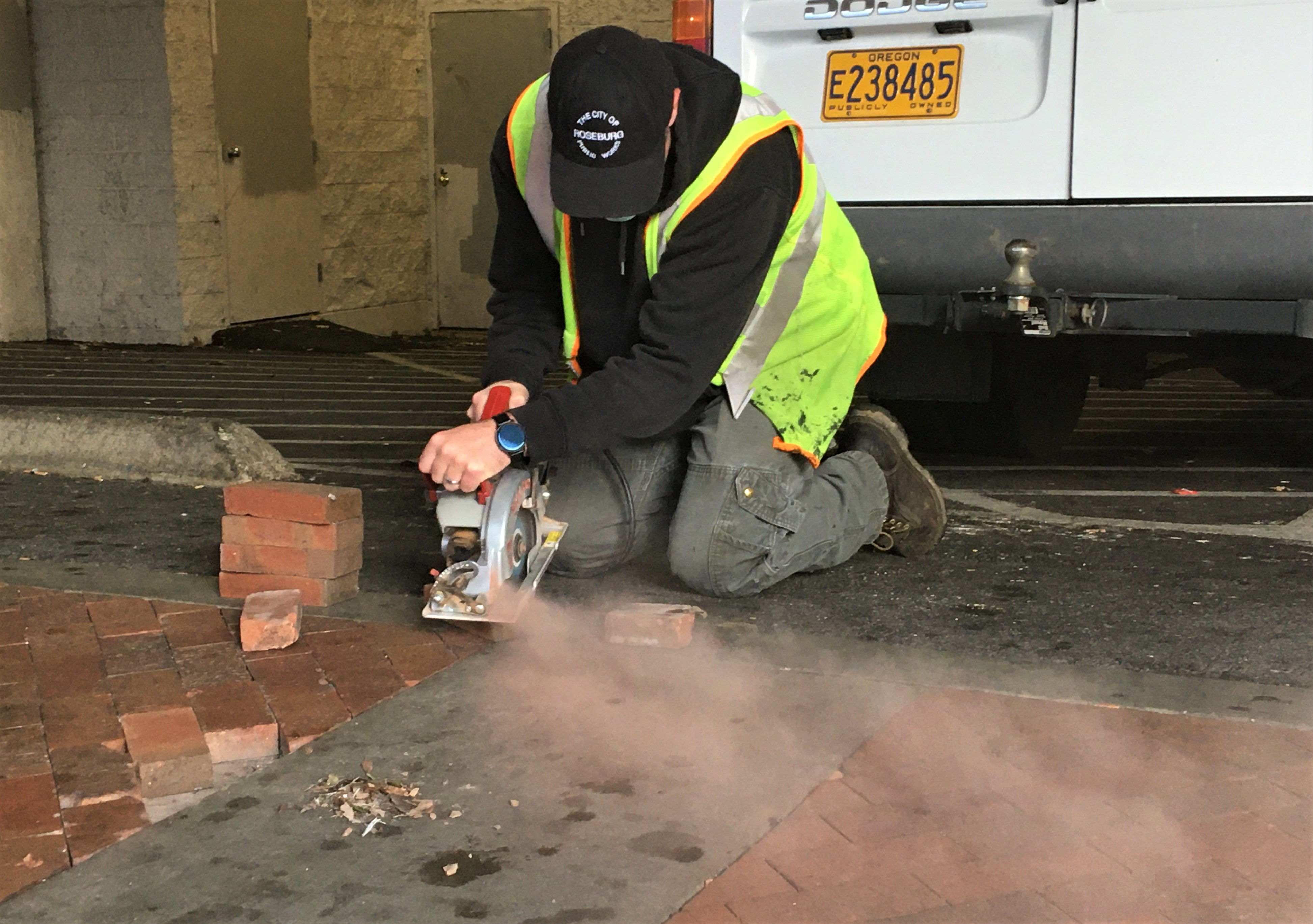 ROSEBURG -- We all want a safe, vibrant, downtown where businesses thrive and customers can stroll and shop, eat and drink.
Parking is critical to that vision.
Parking enforcement has had its challenges over the years, so when the City ended the previous contract, we decided to step back and hire a parking consultant to evaluate the situation.
We did not do this in a vacuum. A citizen advisory committee of downtown business owners and residents took part in a series of meetings to form the parking assessment plan, which was adopted by the Roseburg City Council and is now being put into motion.
Many people are working hard to make downtown a success – including the City. A good parking program will support those efforts.
At the same time, the City recognizes that conditions in the downtown public parking garage need to be addressed.
City officials have been striving to find a solution to the lack of parking enforcement that has troubled downtown for almost two years and, last month, awarded a new three-year contract to ACE Parking of San Diego, which has already started collaborating with the City to begin services Feb. 1. The City's efforts have included working with a parking consultant over the last year to evaluate downtown parking challenges and needs, such as making more on-street parking available to business patrons.
"The garage can be an asset for downtown, and we hope more people will soon begin using it once we've addressed their concerns," Roseburg Community Development Department Director Stuart Cowie said.
The Roseburg Public Works Department has routinely performed periodic cleanups of the garage. City officials hear and understand the concerns about the garage expressed by downtown merchants and their employees in two letters to the City Council, and we are taking immediate steps to address the situation:
The Public Works Department will perform a deep-cleaning of the entire garage, including the stairwell and elevator, by Jan. 31.
Public Works staff on Wednesday, Jan. 12, inspected the garage, brick alleyway and courtyard surface for graffiti and damage. On the same day, the City began removing and painting over graffiti there and will make regular inspections and repairs.
On Thursday, Jan. 13, Public Works staff began repairs to the brick alleyway and courtyard surface, which the City owns. However, the City does not own the buildings that form the courtyard walls, and the exterior walls of those privately owned buildings must be maintained by the property owners.
Public Works maintenance staff assessed the elevator's condition Wednesday, Jan. 12, and found the elevator to be in working order and painted the exterior. Maintenance staff will clean and paint the interior.
The City's IT division will analyze the potential for installing surveillance cameras in the garage.
Stenciled signs inside the garage clearly prohibit trespassing and any other prohibited use, such as illegal camping and vandalism, aka criminal mischief, which is the intentional and malicious destruction of another person's property. Police regularly drive through downtown and all levels of the garage and will continue to do so. Parking enforcement staff will soon begin patrolling the garage Monday through Saturday in a vehicle with a flashing light, which they say discourages illegal activity. They also will report crimes and other problems they see to Police and City staff.
At the Downtown Roseburg Association's request, portable toilets, aka Porta Potties, were generously installed downtown by United Community Action Network.
The funding source for garage maintenance has been parking enforcement revenue, which has been minimal for nearly two years.
"Parking enforcement is the key to improving and maintaining the garage," said Roseburg Finance Director Ron Harker.
Construction of the garage was funded several decades ago by bonds and paid back with property tax revenue generated by a special downtown taxing district set up for that purpose. However, ongoing garage maintenance, capital improvements, utilities, insurance and other needs are continuing costs, Harker said.
The Downtown Roseburg free parking zone will soon contain new signs with two- and three-hour time limits from 9 a.m. to 5 p.m., except for Sundays and holidays.
Downtown parking garage permits for upper-level parking were reduced earlier to $17 a month on level two and $13 a month on level three. Permit fees will return to previous levels starting Feb. 1, but remain far lower than other cities, Harker said.
Anyone experiencing or witnessing a non-emergency crime including vandalism or graffiti should call Douglas County non-emergency dispatch at 541-440-4471 or use their online crime tip form. To report graffiti, vandalism or excessive trash that has appeared in or on the garage, brick alleyway or courtyard surface, contact Roseburg Public Works at 541-492-6730 or pwd@cityofroseburg.org. In emergencies, dial 9-1-1.
The more the parking garage is used as intended -- and the more shoppers, restaurant-goers and downtown workers use the garage on a daily basis -- the less appealing that will be to illegal campers, graffiti vandals, loiterers and others who don't belong there.
"Most crimes that are committed at the parking garage occur when no one is around. Increased use of the parking garage means more customers will be circulating, which will equate to less crime," said Roseburg Police Chief Gary Klopfenstein. "The garage is clearly marked with signs prohibiting trespassing and stating that the garage is only to be used for customer parking and permit holders. Laws will be strictly enforced against those who commit crimes or violations at the parking garage."
City officials take these concerns seriously and are taking immediate steps to address them. We look forward to working together as a community to make downtown Roseburg a better place to shop, live and work.
Hear City Manager Nikki Messenger's KMTR-CW taping from Jan. 19, 2022, about downtown parking on the City website: https://vimeo.com/cityofroseburg