Press Releases
Commercial Structure Fire 610 W. Luellen Dr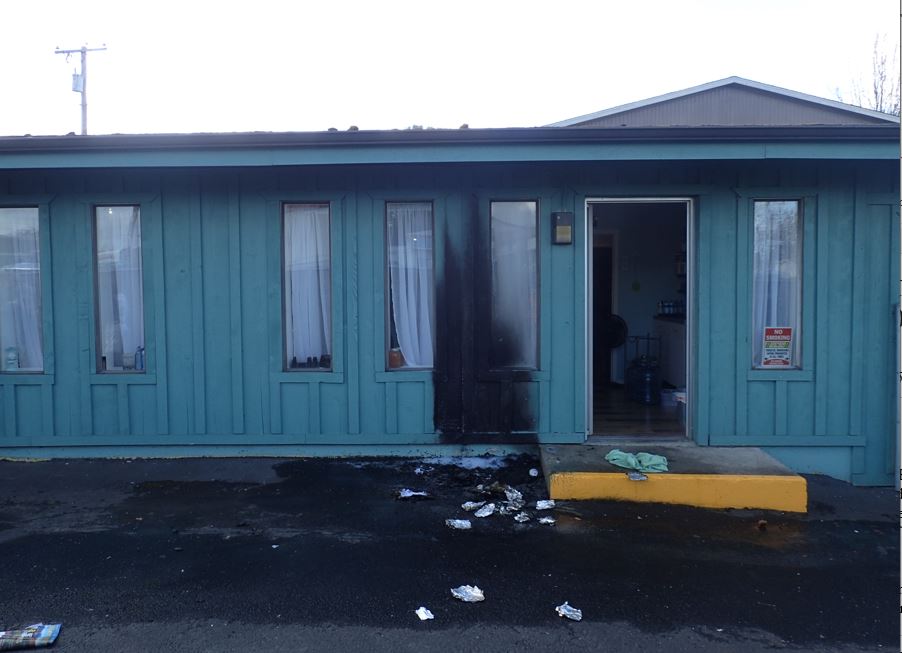 At 11:07 a.m. on April 5, 2022, Roseburg Fire Department personnel responded to a reported structure at 610 W. Luellen Drive, according to the Roseburg Fire Department.
Firefighters arrived on scene to find a garbage can on fire that was quickly spreading to a nearby commercial structure. Firefighters quickly extinguished the fire and stopped the forward spread to the remaining portion of the structure. The commercial structure currently houses the Hair Affair.
A fire investigator was on scene and the fire was determined to be accidental in nature due to discarded material. Damage was contained to the garbage can and the exterior siding of the structure.