Press Releases
Cooling center closing after today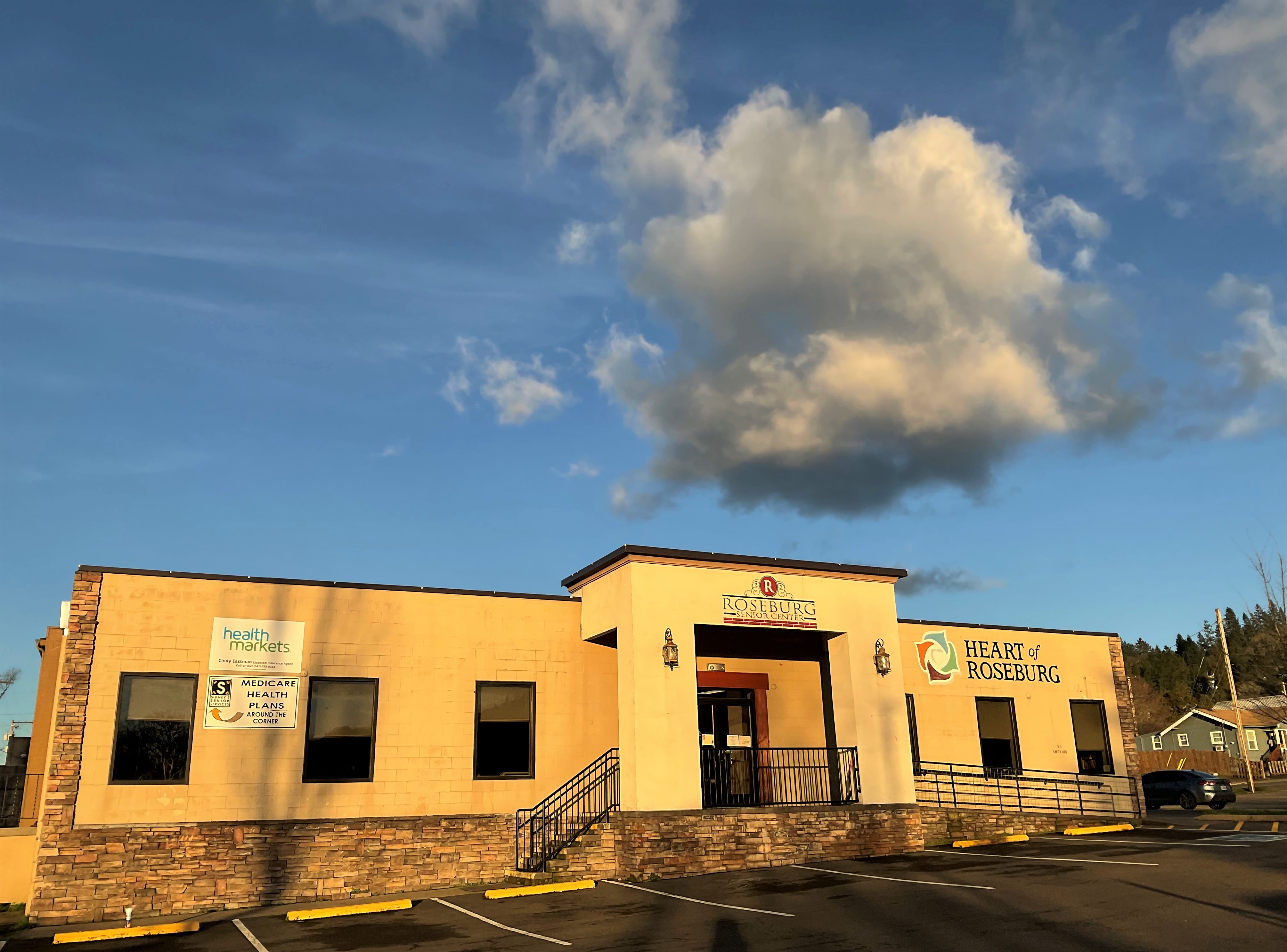 ROSEBURG, Ore. – The Roseburg Senior Center will close the cooling center for the week after today.
Senior center officials will open the building at 1614 S.E. Stephens St. as a cooling center today from 1 to 7 p.m., but close the center for the rest of the week. The center had originally been planned to stay open through Thursday, but that day's weather is now forecast to be lower, senior center Board President Steve Lewis said Wednesday morning.
The National Weather Service has issued an excessive heat watch with temperatures predicted to reach 107 again Wednesday but drop down to a high of 96 degrees Thursday and 89 Friday. Overnight lows are forecast in the low to upper 60s. Friday night should drop down to 55 degrees. A slight chance of showers is forecast for tonight and Thursday.
The cooling center was used by about 40 guests Monday and about 30 guests Tuesday, along with at least four dogs, a cat and a duck. Guests are allowed to bring friendly pets inside, but kennels and leashes are supplied and required.
"I do think the cooling center went pretty well. There were a couple little issues the first day. But yesterday, it was good," Lewis said. "We had the duck yesterday. The cat didn't come in. We had fewer dogs."
City officials want to thank the senior center for stepping up to fill this need. The City provided $12,500 to support the senior center's effort to operate a cooling center this summer. However, the cooling center is not owned or operated by the City. United Community Action Network (UCAN) is providing funding for portable toilets, aka portapotties.
Local residents and nonprofits provided needed donations including snacks and water. The Roseburg Dream Center donated 15 men's shirts for male clients who arrive without shirts on, Lewis said.
"The public was greatly appreciated for their donations," Lewis said. "We're good for today. We have plenty of water. We have plenty of snacks for today."
Showers are available outside the cooling center, which offers indoor air conditioning, bottled water, snacks and a bag supper. Outdoor canopies will be set up for people who prefer to stay outside in the shade or if needed for people to rotate in and out. Inside, the cooling center has a 45-person capacity. Cooling centers operated at the senior center during the last two summers saw no more than 40 people visiting at any one time.
Volunteers from the senior center, Adapt and Onward Roseburg have provided support at the cooling center this week, Lewis added.
"They were good to have," he said.