Press Releases
Cooling Center helped residents last week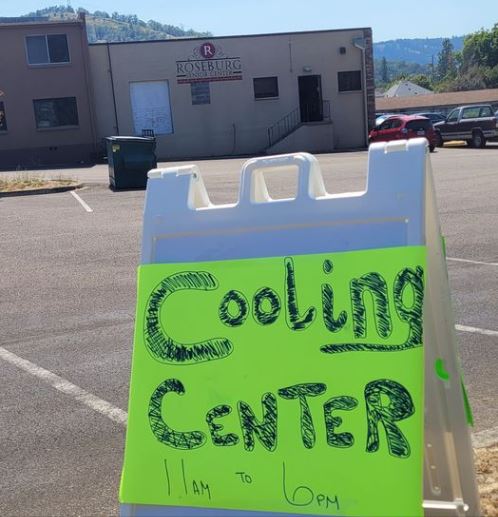 ROSEBURG, Ore. – Roseburg's cooling center operated for seven days in a row last week – providing unhoused people and elderly residents with shelter from the extreme heat wave.
The cooling center at the Roseburg Senior Center is not expected to be open this week, when the National Weather Service predicts highs in the 80s with some patchy smoke today and hazy skies Tuesday. Senior Center volunteers ran the cooling center, which is funded by the City, from Monday, July 25, through Sunday, July 31, and saw an average of 54 people a day seeking an escape from the heat.
"We were pooped. We're taking a few days off," said Senior Center Board President Ruth Smith.
Cooling center guests and even some volunteers included senior citizens who don't have air conditioning or fans at their homes, Smith added.
Hot weather conditions that trigger the opening of a cooling center are:
• Forecasted high temperature of 102 degrees Fahrenheit or more;
• Forecasted temperatures of 95 degrees Fahrenheit or more, and additional factors and considerations that would reasonably cause a person to be at increased risk of exposure to heat, including:
- Precipitation;
- Humidity;
- Wind;
- Duration and potential for cumulative effects (hours per day, consecutive days);
- Overall weather patterns.
Community partners provided assistance to the cooling center last week. United Community Action Network (UCAN) paid for all guests' lunches and dinners; provided fresh fruit, snacks and water; and gave the senior center an awning so volunteers monitoring showers or people waiting to use them didn't have to wait in the heat. Aviva Health brought a medical van Friday, July 29, and Saturday, July 30, said Smith.