Press Releases
New faces join Council, two retire
| | |
| --- | --- |
| Councilor Bob Cotterell | Councilor Beverly Cole |
| Councilor Kylee Rummel | Councilor Shelley Briggs Loosley |
ROSEBURG, Ore. – Some new faces are joining the Roseburg City Council following the recent election as well as an appointment Monday night, while two retiring Councilors are being recognized for their service.
During the City Council meeting Monday, Mayor Larry Rich declared the results of the November 2022 General Election in which Ellen Porter was elected to Ward 3, Ruth Smith was elected to Ward 4, and Mayor Rich and Councilors Kylee Rummel and Shelley Briggs Loosley were re-elected.
Also in the meeting, the City Council appointed Roseburg resident David Mohr to replace Ward 1 Councilor Sheri Moothart, who resigned in early October to focus on her new job. Mohr, who was born and raised in Roseburg, works in information security for PacificSource health insurance.
In addition, Rich recognized retiring City Councilors Bob Cotterell and Beverly Cole as they took part in their last Council meeting before their final day in office Saturday, Dec. 31. Neither sought re-election in November. Cole has served as a Ward 4 Councilor since January 2019.
Cotterell, who is Council President, has served the Roseburg community for about 45 years -- working for the Roseburg Police Department for 25 years and serving Ward 3 on the Council from 2011 through 2014 and 2019 through now. The U.S. military veteran chairs the Public Works Commission, sat on the City Charter Review Committee and is the Council's veterans services liaison. He's also done extensive volunteer work such as serving on the Half Shell committee and helping to raise funds to pave a parking lot between the soccer fields and the original Veterans Administration cemetery.
The mayor acknowledged Cotterell and Cole would be missed.
"It's always a sad moment when you lose somebody you spent four years working with, so tonight is probably a celebration for them and a sad note for us as we have to say our goodbyes," Rich said. "I want to thank them for their service – so the service that they gave to this Council, the service that they gave to the City staff and the service they gave to the community and the city of Roseburg. We appreciate it very much. It's a huge commitment…."
The mayor also announced the Oath of Office ceremony for the newly appointed/elected and re-elected officials would take place at 4 p.m. Tuesday, Jan. 3, in the Roseburg Public Safety Center. The three new Councilors will attend their first City Council meeting on Monday, Jan. 9.
City ballot measure 10-204 asking if the City should allow psilocybin-related businesses in Roseburg was rejected by voters, the mayor added during the meeting.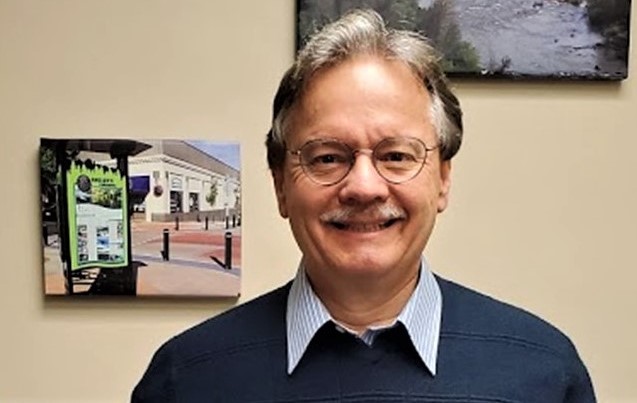 Mayor Larry Rich