Press Releases
COVID-19 restrictions eased at City buildings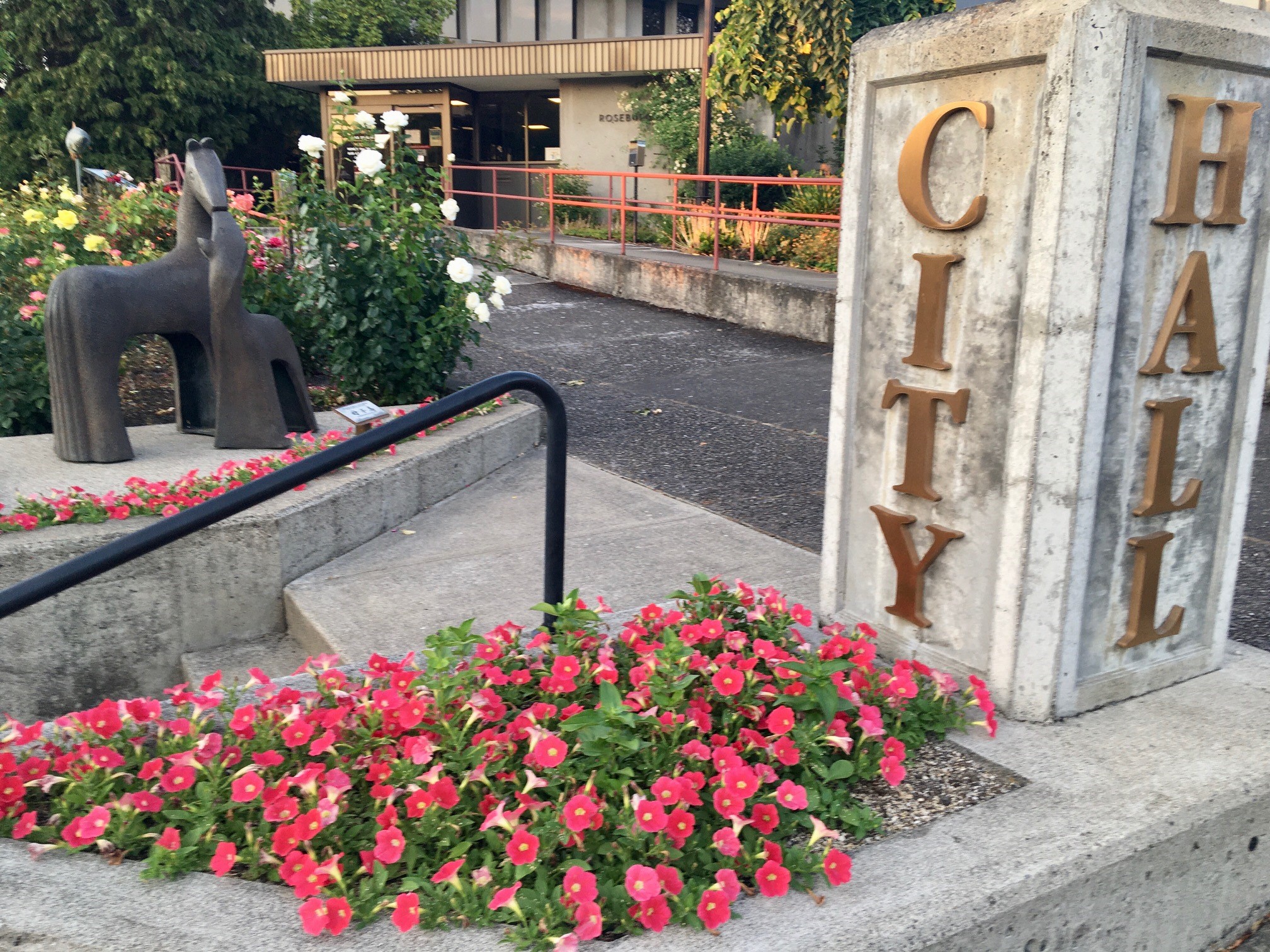 ROSEBURG, OR – City of Roseburg officials lifted most COVID-19 restrictions at all City facilities Wednesday, June 30.
Residents and others doing business with the City can visit in person and no masks are required – although appointments are encouraged for most visits and respectful physical distancing is encouraged for all as coronavirus infections causing COVID-19 are still a risk in Douglas County.
The Roseburg Public Library and lobbies at City Hall, 900 S.E. Douglas Ave., and the nearby Public Safety Center, 700 S.E. Douglas Ave., are the only areas open without an appointment, said City Manager Nikki Messenger, who encouraged people to do business by email, phone or online whenever possible.
The Roseburg City Council will hold its first in-person meeting in more than a year on July 12, while City commissions that meet in July will continue to hold virtual meetings via Zoom and Facebook Live. The City Council has not met in person, holding only electronic meetings via Zoom and Facebook Live, since June 22, 2020 after City Hall began limiting public access to help limit the spread of COVID-19.
"We're looking forward to getting back to in-person Council meetings and are still evaluating how to best hold commission meetings," said Messenger.
Based on updated state guidelines and Oregon Gov. Kate Brown's executive order, the City ended restrictions involving masks or face coverings and some physical distancing effective June 30. Along with the change, all state risk level categories and guidance ended.
In-person public meetings will be phased in over the next two months as the City continues Covid-19 capacity restrictions of 35 square feet per person for the time being. Roseburg City Council chambers are limited to 47 people. City Commission meetings are expected to be held in person starting in August.
Public meeting rooms at the Public Safety Center and Roseburg Public Library will be available only for internal City use until further notice.
The library has no one-hour use limits or capacity limits, said library Director Kris Wiley.
Residents and other members of the public will be allowed in City staff work areas on a limited basis for essential business functions when escorted by a staff member.
Employees may continue wearing masks. First responders will wear masks in certain situations. As always, please stay home if you are sick and possibly contagious.
People are encouraged to do business online, or by phone or email, or to make appointments for in-person business with the City:
• Administration: info@cityofroseburg.org or 541-492-6866;
• Community Development: cdd@cityofroseburg.org or 541-492-6750;
• Finance: finance@cityofroseburg.org or 541-492-6710;
• Fire Department: roseburgfire@cityofroseburg.org or 541-492-6770
• Municipal Court: rmc.mailbox@cityofroseburg.org or 541-492-6720;
• Parks and Recreation: pwd@cityofroseburg.org or 541-492-6730;
• Public Works: pwd@cityofroseburg.org or 541-492-6730