Press Releases
City's February e-newsletter now online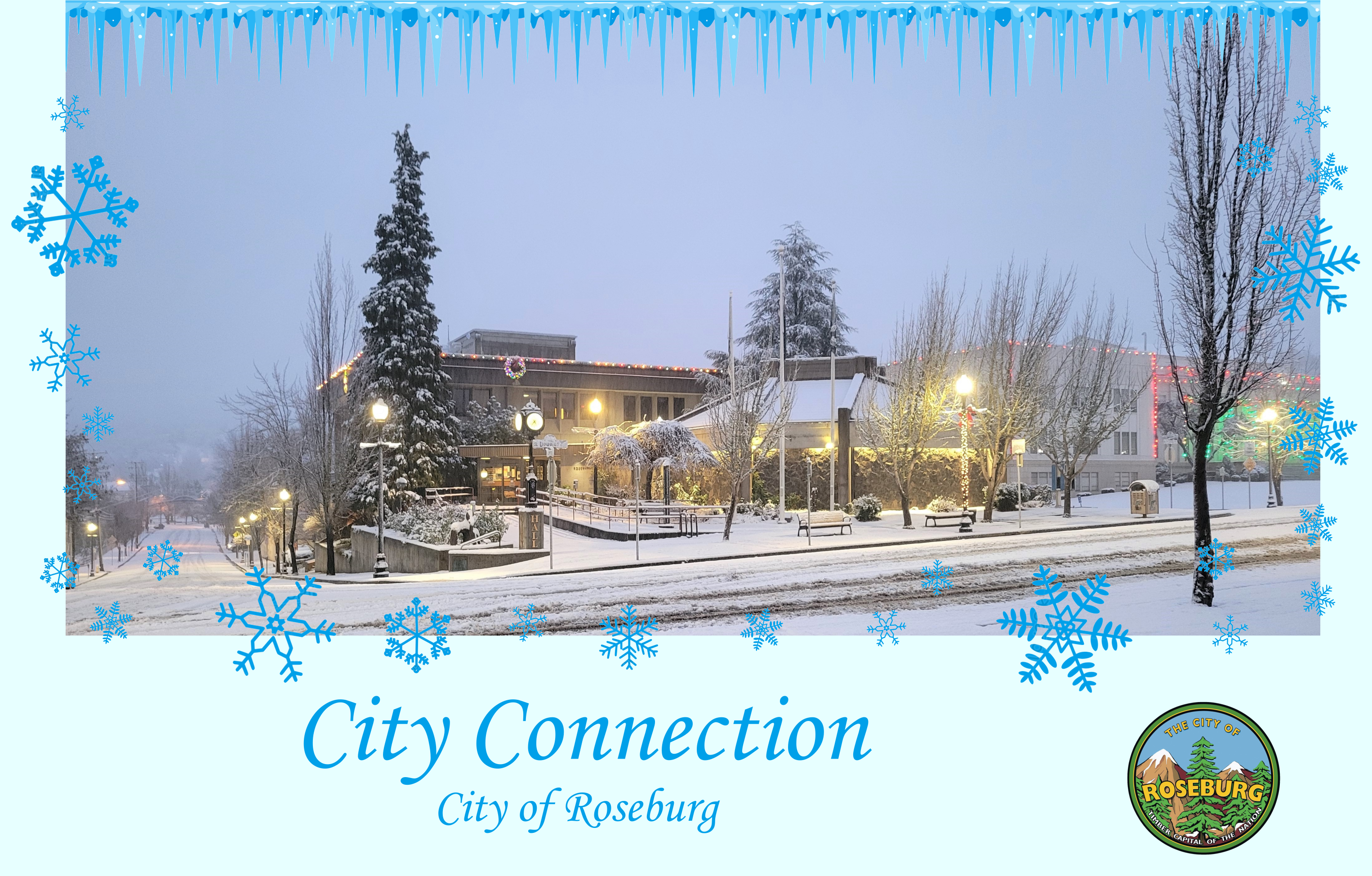 ROSEBURG, OR – Stay up to date on what's been happening at the City of Roseburg this winter with the February 2022 City Connection e-newsletter, which is now available.
The online newsletter shares the latest news from various City departments.
Inside the February newsletter, you'll learn about the State of the City as we head into 2022, improvements to the downtown parking garage, changes to downtown parking, water projects underway and where to get the facts about City news.
You can also check out more than 50 cool photos submitted to the Winter/Holidays Photo Contest, discover the City's new floodplain information map, gain insight into an updated southern Oregon medical training facility agreement, find out about library outreach and a spring book sale, find out about a fun geocaching event and learn about job opportunities and commission and council meetings.
Would you like to get the newsletter delivered right to your email inbox?
You can sign up for the online City Connection newsletter on the City website by clicking here.
More City Connection e-newsletters can be viewed on the City website by clicking here.