Press Releases
Fir Grove Splash Pad opens Saturday, May 28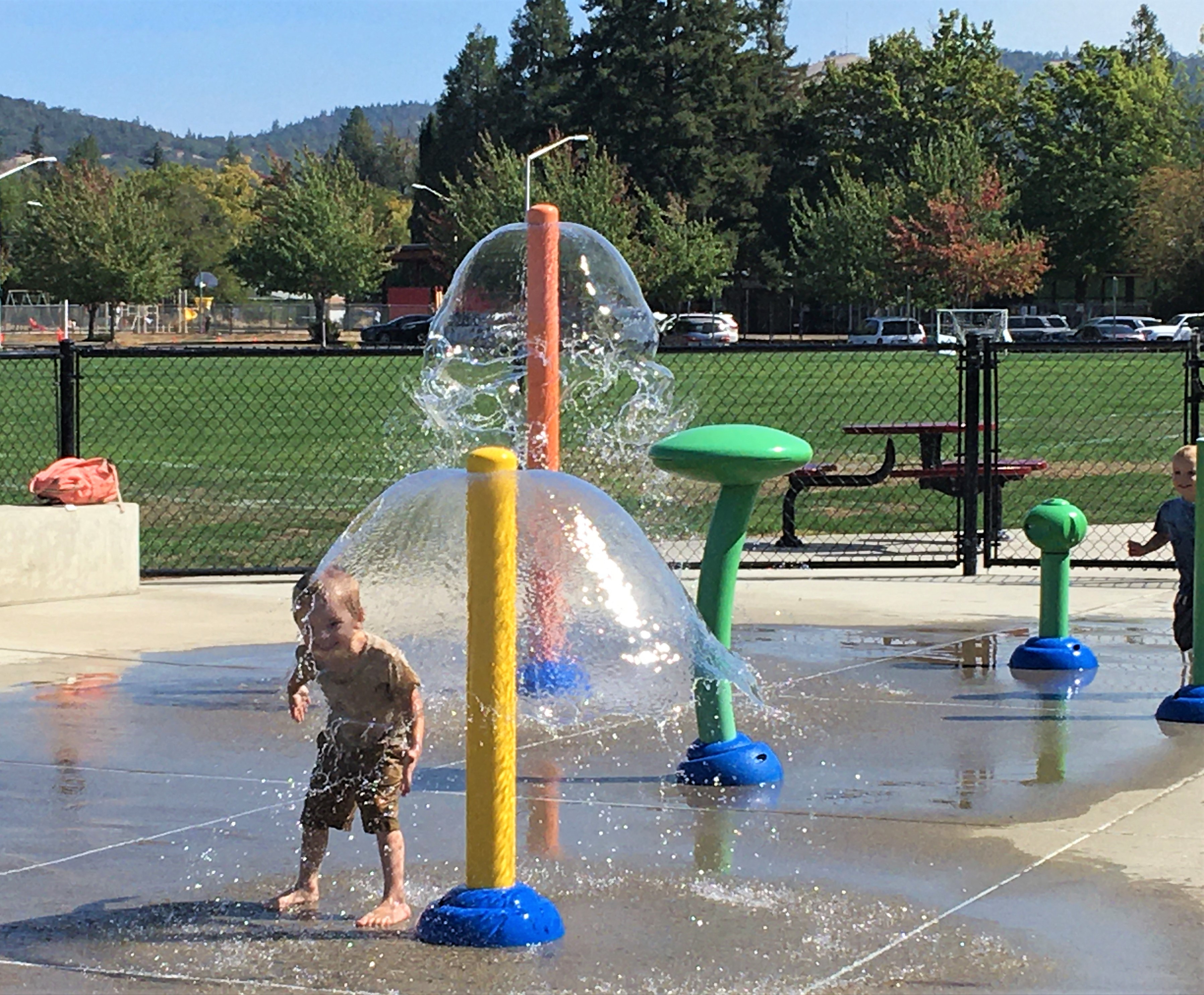 ROSEBURG, Ore. – Summer's nearly here, so the countdown has begun to open the splash pad for the season!
Roseburg Parks and Recreation crews have been busy getting ready to open the Fir Grove Park Splash Pad on Saturday, May 28. Parks crews have filled the system's 4,000-gallon water tank, replaced water filters and updated water feature nozzles.
"Everyone seems ready to get outdoors and spend time with friends and family and we are very excited to kick-off summer by opening the splash pad!" said Roseburg Parks and Recreation Program Manager Val Ligon.
Hours of operation are from 10 a.m. to dusk. The interactive spray park is located just off Harvard Avenue behind the Umpqua Valley Arts Center, 1624 W. Harvard Ave. in Roseburg. The splash pad is a free seasonal offering open daily each summer from Memorial Day Weekend through Labor Day.
Shade is limited, so Parks and Rec staff advise residents to be prepared with sunscreen.
For park facility updates, check out the city's social media channels on Facebook, Nextdoor and Twitter, and visit the city's website, www.CityofRoseburg.org.
For more information, please contact the Public Works Department at 541-492-6730 or parks@cityofroseburg.org.