Press Releases
Fire Dept hires first female fire marshal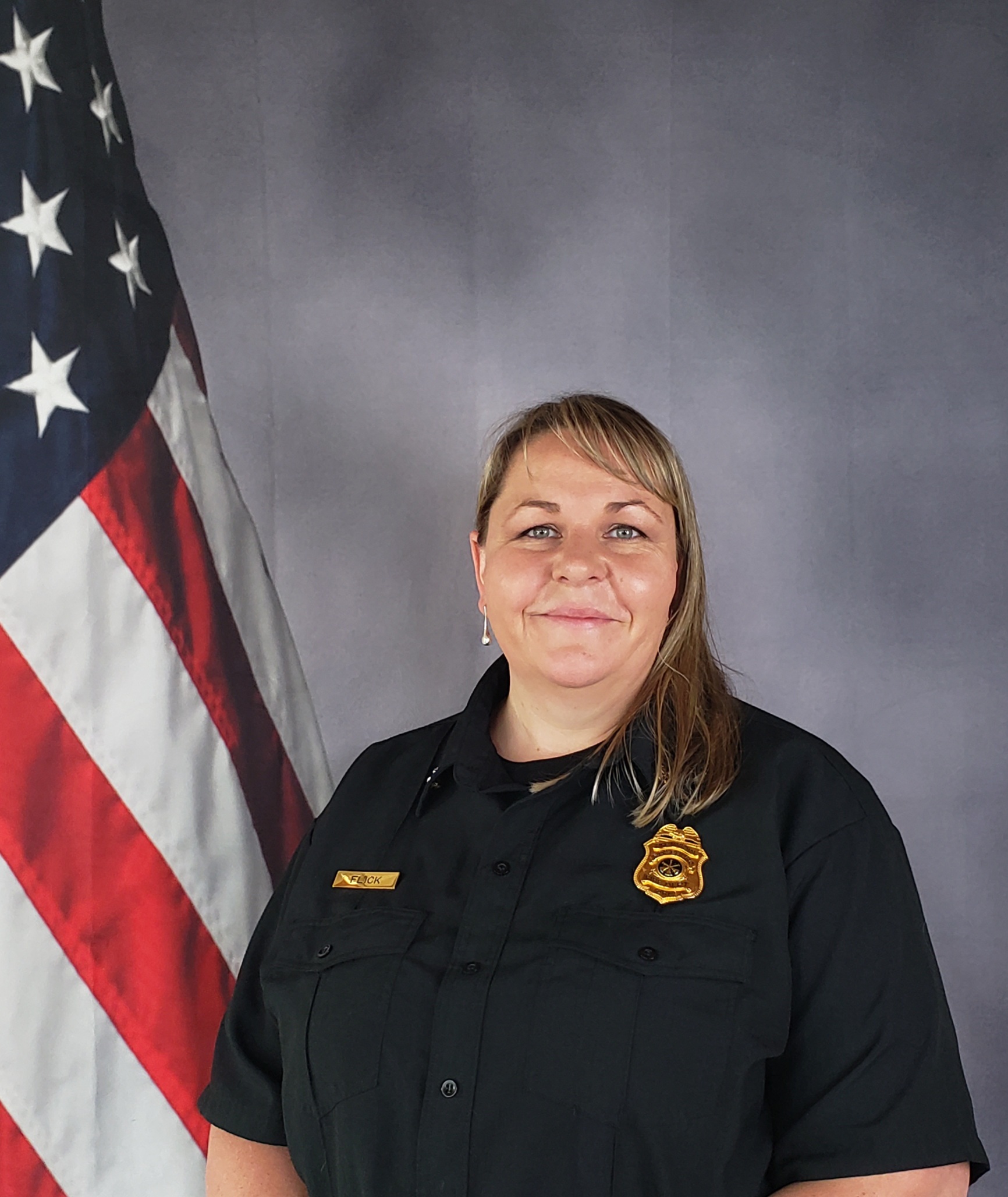 The Roseburg Fire Department is pleased to announce the hiring of Fire Marshal Cheryl Flick – who will serve as the City's first female fire marshal.
"Today is a remarkable day for our fire department and our community as a whole. We celebrate a significant milestone in our journey -- the appointment of our first female Fire Marshal. As we stand on the edge of progress, it is essential to reflect on how far we have come as an organization. Our fire department has a legacy built upon dedication, courage, and unwavering commitment to service. Today, that legacy takes a bold step forward," said Fire Chief Tyler Christopherson.
Chief Christopherson added, "As we welcome her into this new role, let us remember that diversity is our strength. Our fire department is an organization that values different perspectives, backgrounds and experiences. With each new addition to our team, we expand our knowledge and enrich our capabilities."
Cheryl joins more than 11,000 women across the United States who work as career firefighters and officers in the fire service, including Oregon State Fire Marshal Marianna Ruiz-Temple.
Fire Marshal Flick received advanced education from Oregon State University, Chemeketa Community College and Lane Community College. She holds certification as a Fire and Life Safety Plans Examiner, Commercial Building Inspector and Commercial Mechanical Inspector, in addition to several more certifications from the state of Oregon and International Code Council.
Before starting with Roseburg Fire Department, Fire Marshal Flick worked as a full time plans examiner for Douglas County Building Department. Cheryl previously worked as a building inspector for Douglas County. She previously worked for the City of Corvallis and City of Salem in various inspector roles. Cheryl's strong work ethic, experience in customer service and ability to effectively communicate fire and life safety code will be valuable in her new role.
In her new position as Fire Marshal, Cheryl will serve as a fire inspector, arson investigator, fire safety educator, instructor and more. She will oversee Roseburg's Fire Prevention Division and supervise the Deputy Fire Marshal as they work together to improve fire and life safety within our community.
When she is not studying fire code and working in her new position as Fire Marshal, Cheryl spends her free time with her family. They enjoy camping, hiking and riding all-terrain vehicles. Please join us in welcoming Fire Marshal Flick to the department. She will serve our community well.