Press Releases
Library to close building, resume curbside service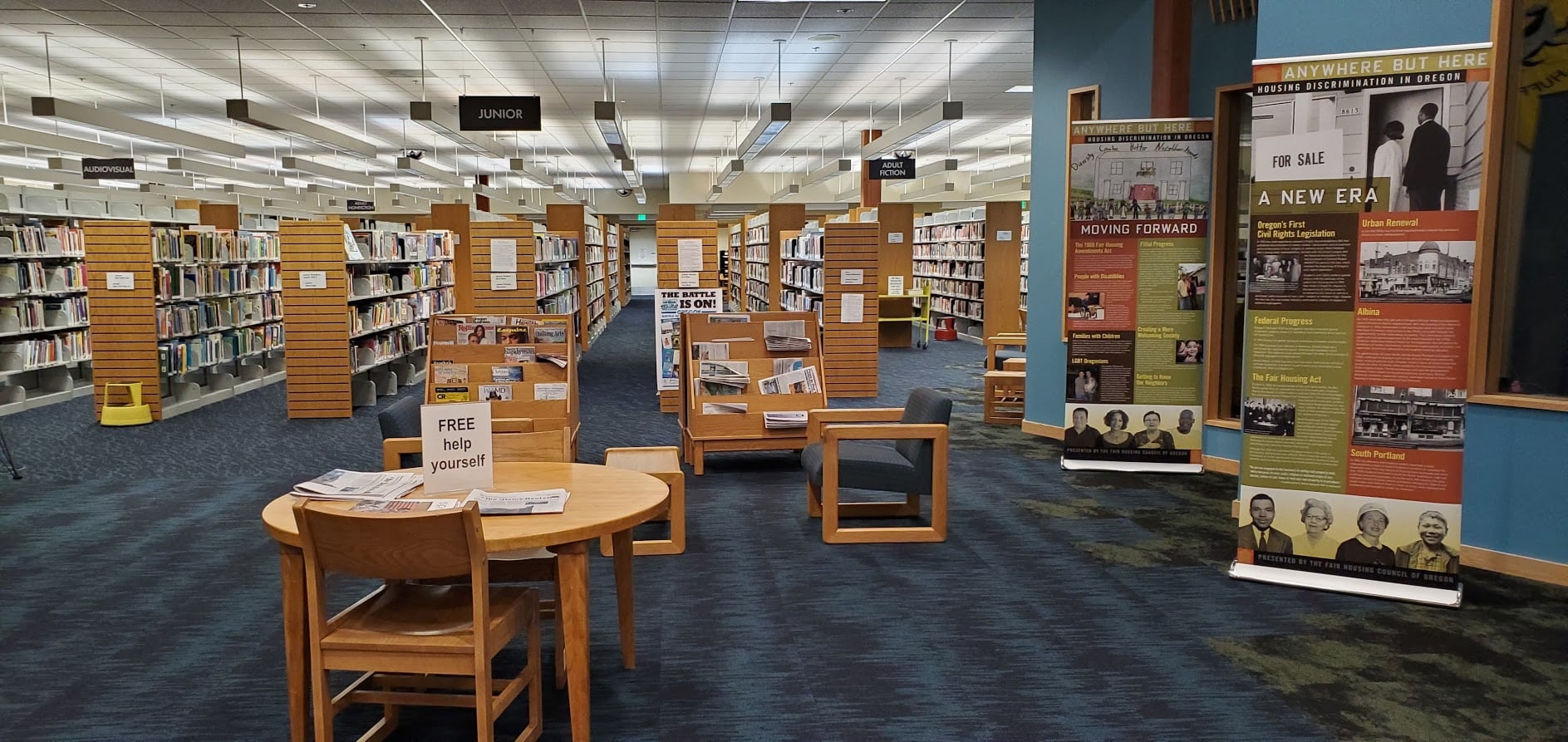 ROSEBURG, OR – In response to the rise in COVID-19 cases locally, the Roseburg Public Library is closing the building and returning to curbside service starting next week.
All in-person library programs have been canceled, effective immediately. That includes Wednesday craft sessions at Stewart Park and Saturday events in front of the library.
The library will remain open this week to provide a place for people to get out of the heat and smoke. Operating hours are Thursday from 11 a.m. to 6 p.m. and Saturday from 10 a.m. to 2 p.m.
Beginning Tuesday, August 17, library staff will provide contactless, curbside delivery in the library parking lot between 3 p.m. and 6 p.m. on Tuesdays. This service will be offered at the same time every Tuesday while the building is closed.
To take advantage of this option, patrons should log into their accounts and place holds at roseburg.biblionix.com using their library card number and password (the default password is the phone number used to register the account). Patrons also may contact the library at 541-492-7050 or library@cityofroseburg.org to receive assistance.
Library staff will pull requested items from the shelves and check them out to patrons.
To pick up materials, patrons should enter the library parking lot on Fowler Street and drive up to the main door, where staff will hand over items. Patrons are asked to remain in their vehicles and follow the posted instructions in the parking lot.
Patrons may return all library items at any time in the new outside book drop in the parking lot's northwest corner.
The library's digital platforms remain available 24/7. Thousands of electronic books and audiobooks are available for readers of all ages through cloudLibrary and OverDrive. Each library cardholder may check out up to three items on cloudLibrary and six items on OverDrive at one time.
For more information, please contact Library Director Kris Wiley at 541-492-7051 or KWiley@CityofRoseburg.org