Press Releases
Library to host program with solar advocate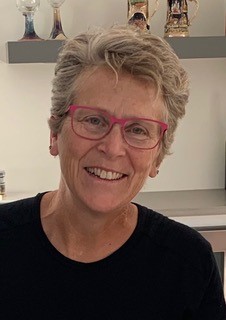 ROSEBURG, OR – Roseburg Public Library invites the public to join a Facebook Live streaming event Thursday, March 31, to discuss sustainable practices with community solar advocate Julie Williams.
Tune in to Facebook.com/RoseburgLibrary at 6:30 p.m. March 31 to learn about everyday changes you can make to reduce your carbon footprint. A Facebook account is not required.
Julie Williams is the founder of the grassroots nonprofit Seeds for the Sol, which works to remove financial barriers to residential solar power and received the Celebrate Corvallis Good Steward of the Planet Award in 2015 and the Benton County Environmental Award in 2018. Williams recently retired after 33 years of teaching at Corvallis High School and is dedicating her time to growing the Seeds for the Sol model for providing renewable energy equity throughout Oregon.
During the library program, participants will learn how to calculate their carbon footprint and discover steps they can take to decrease emissions. Williams will discuss solar financing, energy-efficient swaps and incentive programs. She'll also discuss how the small things we do can make a big impact. In this presentation, Williams will explore food waste, recycling and consumption that affect our influence on climate.
The presentation will be followed by a Q&A moderated by library staff. Speaker questions may be submitted before the event to Lydia Rathe at lrathe@cityofroseburg.org or 541-492-7052. Viewers who have a Facebook account can post questions during the event by commenting on the live stream.