Press Releases
Inspection to close "Green Bridge" next week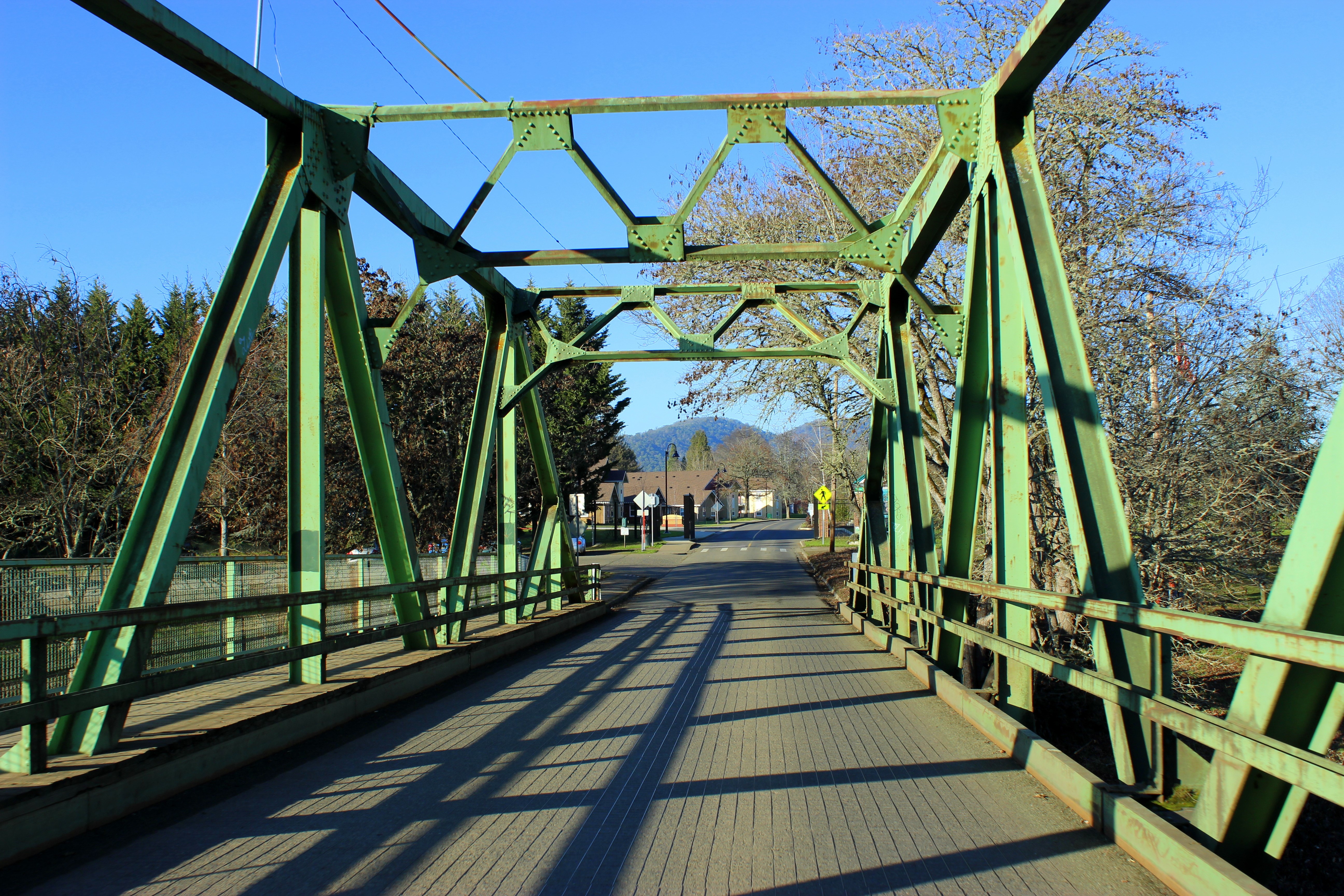 ROSEBURG, Ore. – Stewart Park Drive Bridge will be closed to vehicle traffic during inspection work Tuesday, Sept. 20, and Wednesday, Sept. 21.
The jade-green steel truss bridge known as the "Green Bridge" will be closed over the South Umpqua River each day from 8 a.m. to 6 p.m. while a contractor performs inspection work on the bridge, according to the Roseburg Public Works Department.
The 327-foot bridge, which was built in 1932 to 1933, links Stewart Park to Fir Grove Park and is not to be confused with the Stewart Parkway Bridge.
The Public Works Department appreciates drivers' understanding and patience during the closure.
For more information, contact the Public Works Department at 541-492-6730 or pwd@cityofroseburg.org.