Press Releases
Rail crossing closing briefly for reconstruction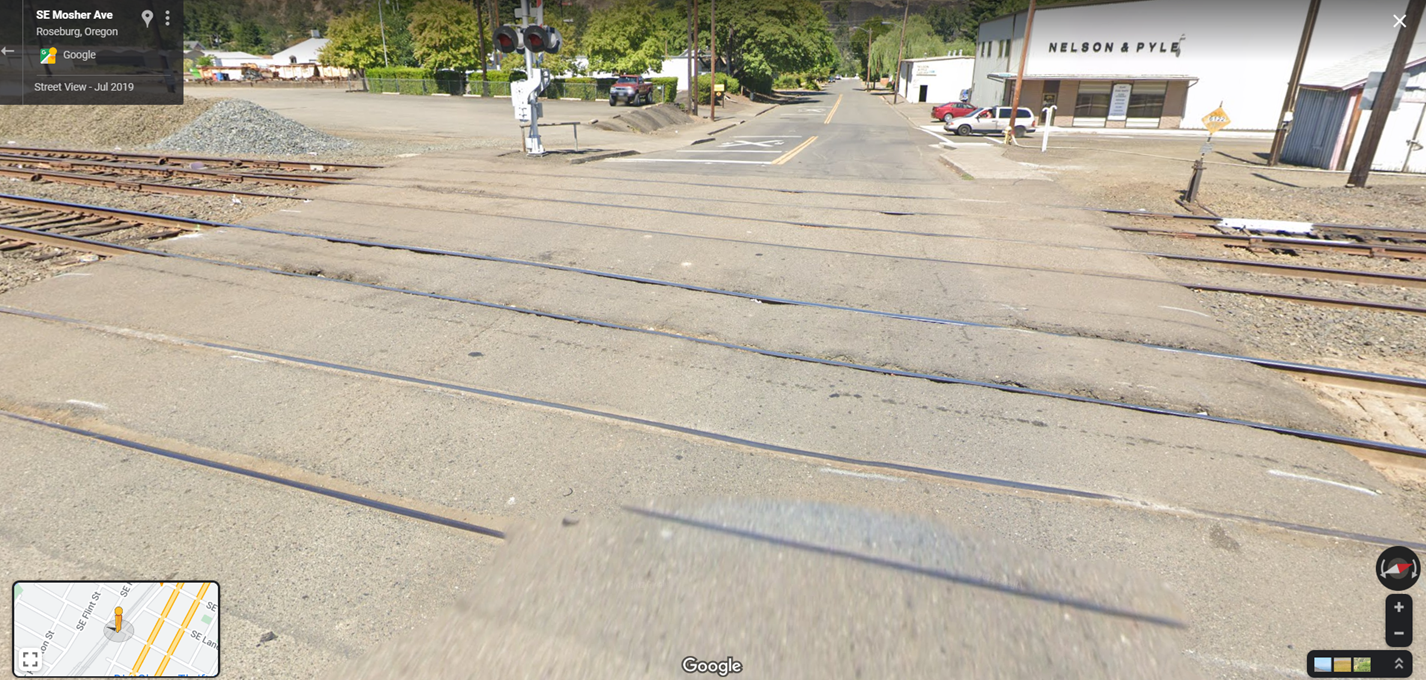 NOTE: This press release has been corrected to include the accurate name of the railroad that will be handling the reconstruction. The City of Roseburg regrets the error.
ROSEBURG, Ore. – The Mosher Avenue railroad crossing near downtown Roseburg is expected to be closed for five days so the crossing can be rebuilt later this month.
The Mosher Avenue rail crossing between Spruce and Sheridan streets -- used by some residents to access Templin Beach Park, Happy Tails Dog Park and Micelli Park -- is expected to be closed around-the-clock from about 7 a.m. Monday, Aug. 22, until 7 p.m. Friday, Aug. 26.
Detours will be set up to direct traffic around the closure, according to the Roseburg Public Works Department.
Central Oregon & Pacific Railroad will reconstruct the existing railroad crossing with a new foundation, track ballast or bed, and railroad ties. The project will include improvements to the pedestrian crossing path.
The City appreciates motorists' understanding and patience throughout the project, and asks drivers to use caution when traveling through the work zone.
For more information, contact the Roseburg Public Works Department at 541-492-6730 or pwd@cityofroseburg.org.