Press Releases
Roseburg Public Library to reopen Nov. 23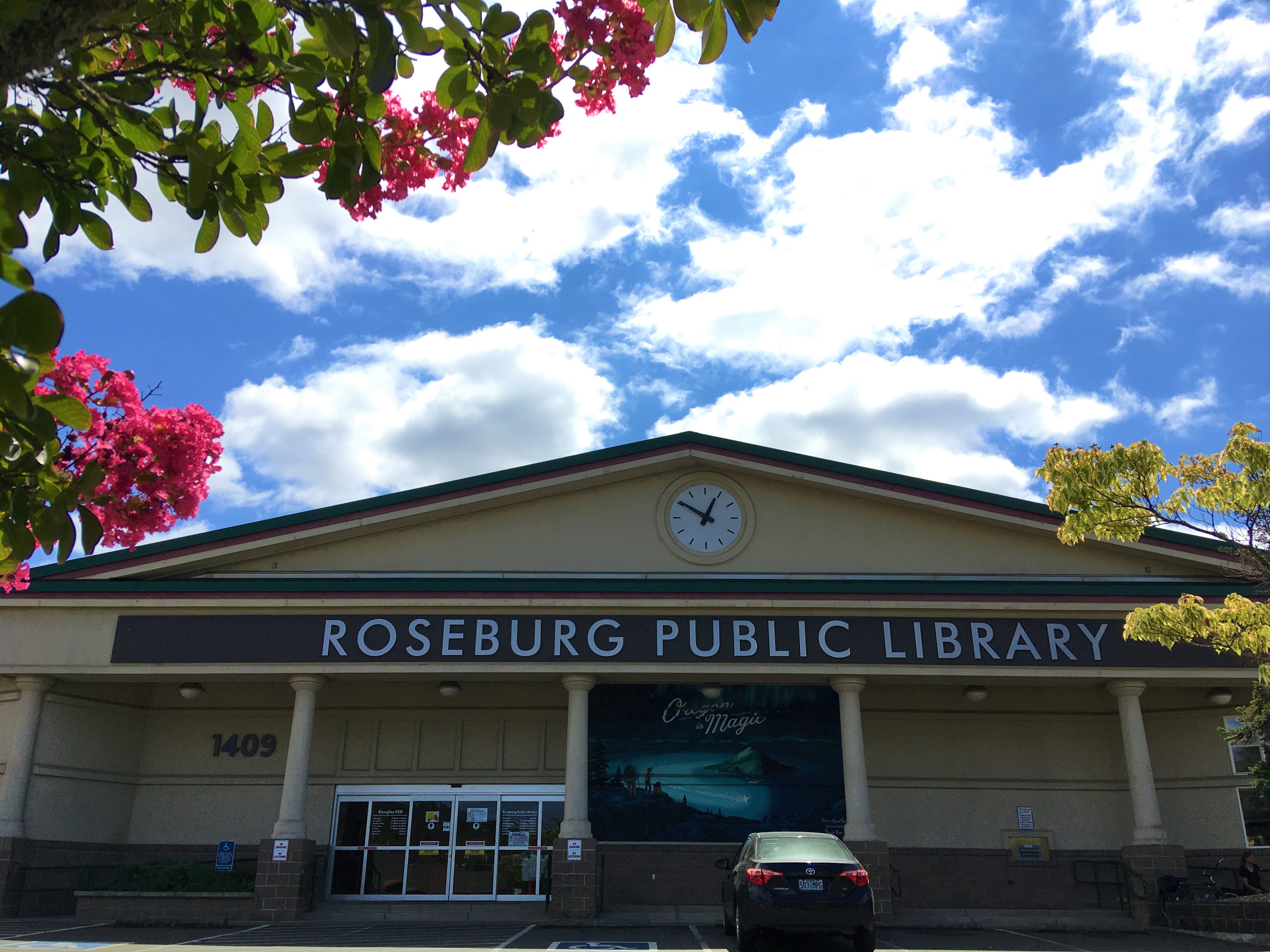 ROSEBURG, OR – Patrons can start visiting Roseburg Public Library again when the building reopens Tuesday, Nov. 23.
Library staff is excited to welcome patrons back after the building has been closed to the public since mid-August because of the continuing COVID-19 pandemic.
The library will be open from 10 a.m. to 6 p.m. Tuesday, Nov. 23, and Wednesday, Nov. 24, but will be closed the remainder of the Thanksgiving holiday week.
Beginning Tuesday, Nov. 30, library hours will be from 10 a.m. to 6 p.m. on Tuesdays, Wednesdays and Thursdays, and from 10 a.m. to 2 p.m. on Saturdays. That schedule will continue for the foreseeable future.
Patrons are asked to limit their visits to one hour. Masks or face coverings must be worn inside the building at all times.
Public computers, WiFi and printing services will be available.
Meeting rooms will not be available. Library staff will not accept reservations for future meeting room use.
Library-sponsored programs will remain virtual and will be held either via Facebook at www.facebook.com/roseburglibrary or via Zoom.
Patrons also may use the contactless drive-up pickup service, which will be available during all hours the library is open to the public. Anyone who'd like to use drive-up service should park in designated spots in front of the library during open hours and call the number on the nearby sign to have materials delivered to their vehicles.
In addition, the library will begin using volunteers again.
For more information, including how to get a library card, visit the library website, www.roseburgpubliclibrary.org, email library@cityofroseburg.org or call 541-492-7050. Be sure to follow/like the library on Facebook and Instagram @roseburglibrary.