Press Releases
Roseburg Public Library reopens May 25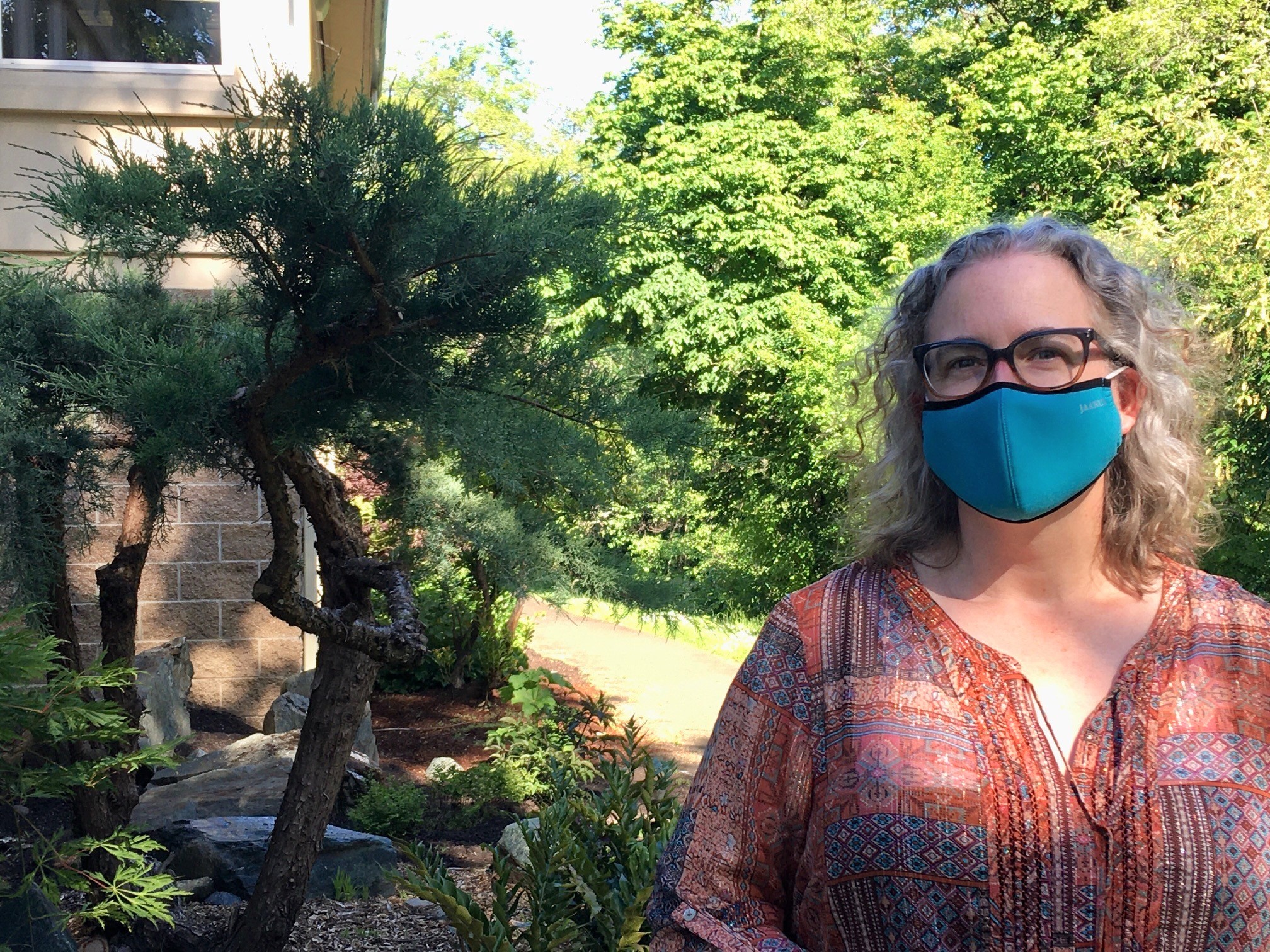 Kris Wiley stands outside Roseburg Public Library on May 12, 2021,
ROSEBURG, OR – Patrons can start visiting Roseburg Public Library again when the building reopens with limited hours Tuesday, May 25, shortly before the summer reading season kicks off.
The library staff is eager to welcome patrons back after the building has been closed to the public since mid-November because of the continuing COVID-19 pandemic.
The library will follow Oregon Health Authority guidance during this transitional phase before fully reopening at a later date. Library hours will be Tuesdays and Thursdays from 2 to 6 p.m., Wednesdays from 11 a.m. to 3 p.m. and Saturdays from 10 a.m. to 2 p.m.
"We are excited to reopen the library space," said Library Director Kris Wiley. "Our goal is to continue providing services in a safe way for the public, volunteers and staff."
Patrons are asked to limit their visits to one hour. Masks or face coverings must be worn inside the building at all times.
Public computers, WiFi and printing services will be available.
Meeting rooms will not be available. Library staff will not accept reservations for future meeting room use.
Patrons may continue to use the drive-up pickup service that has been available for the past year. Those patrons should park in designated spots in front of the library when the building is open to the public and then call the number on the sign to have materials delivered to their vehicles.
The Summer Reading Program, "Reading Colors Your World," begins June 1 with activities for all ages. The library will continue providing grab-and-go craft kits for youth, the StoryWalk will appear at several City of Roseburg parks and patrons will be encouraged to read for prizes.
In addition, the library will begin reintegrating volunteers into the workflow.
"We have missed the contact we've had with our patrons and volunteers, and we look forward to seeing everybody back again," Wiley said.
For more information, including how to get a library card, visit the library website, www.roseburgpubliclibrary.org, email library@cityofroseburg.org or call 541-492-7051. Be sure to follow/like the library on Facebook and Instagram @roseburglibrary.