Press Releases
Roseburg Swift Watch returns to Fir Grove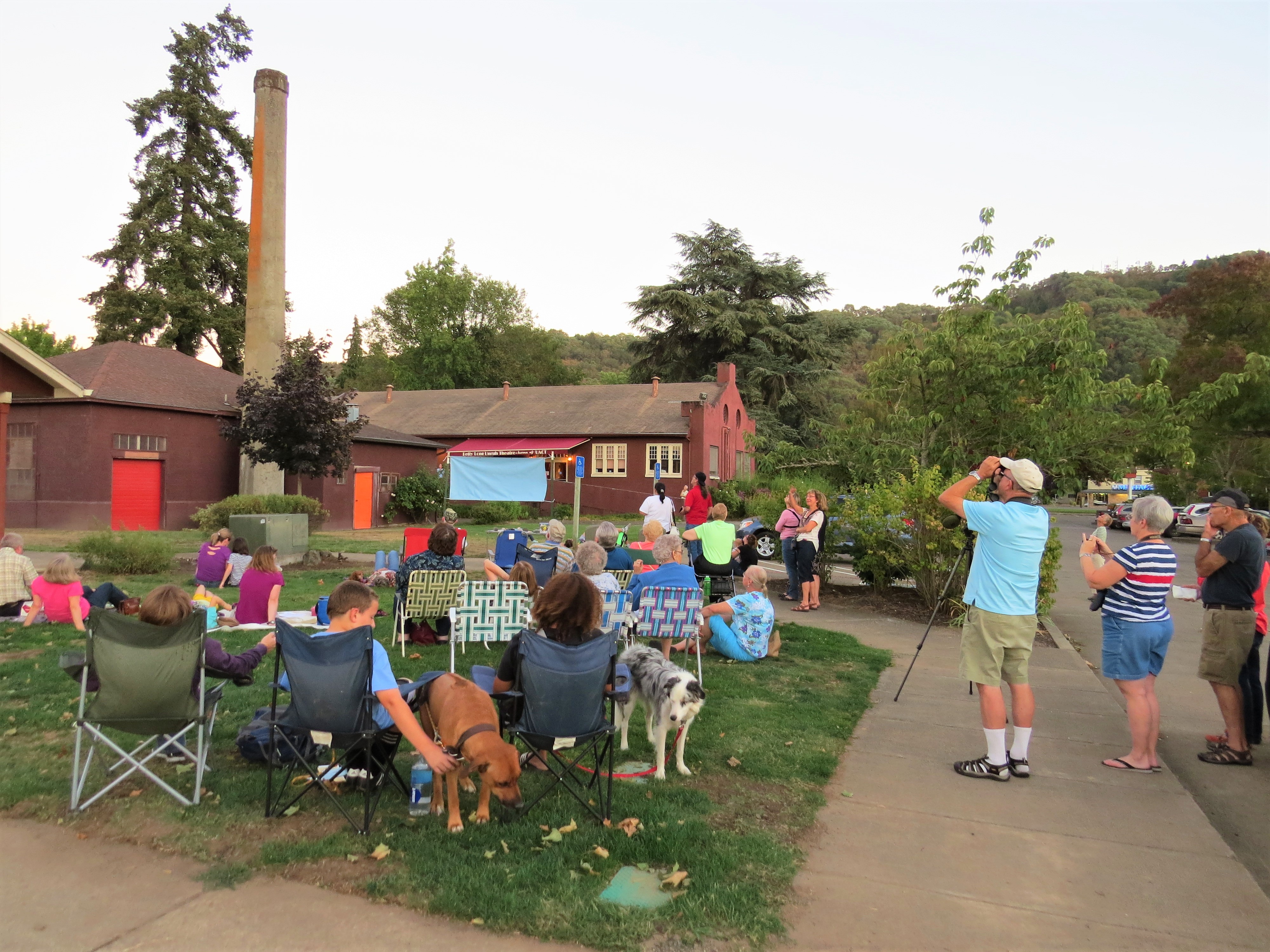 ROSEBURG, OR – Witness the spectacle of seasonal bird migration during Roseburg Swift Watch 2021 & World Migratory Bird Day Celebration on Friday evenings, Sept. 3 and 10, in Fir Grove Park.
Roseburg Parks and Recreation is co-sponsoring the event with the Umpqua Valley Audubon Society (UVAS) and the Bureau of Land Management (BLM). Both evenings will be used to celebrate World Migratory Bird Day, which could not be honored last spring due to COVID-19 restrictions.
Audubon Society members invite the public to gather near Umpqua Valley Arts' Clay Place, a community clay studio behind the Umpqua Valley Arts Center at 1624 W. Harvard Ave., between 6:30 p.m. and sunset to watch displays by Vaux's Swifts before the birds drop into the studio's chimney to roost for the night.
"We just want them to discover this amazing natural phenomenon in Fir Grove Park that happens every night for about six weeks," said UVAS President Diana Wales. "What's spectacular is watching – Holy Cow! -- a thousand birds. And what's fun about it is they go in feet first."
Each night, dozens, hundreds or even thousands of swifts use the chimney to roost during annual fall southward migration to Central and South America for the winter. Audubon Society members, who say the birds have been using the chimney for decades, will be there to count swifts as part of a West Coast data-collection effort and to serve as interpretive naturalists answering questions. The BLM will offer displays and information as well.
Similar to hummingbirds, Vaux's Swifts have extremely high metabolisms and are unable to perch on a branch. They spend daytime flying around with their mouths open so they can eat as many bugs as they can. Cold weather can be problematic for them, so about sunset, they gather together in tight formations and circle around old hollow trees or chimneys, zoom around the top and then quickly drop inside so they can cuddle up next to each other, Wales said.
Organizers urge people to wear masks, use social distancing, and bring a folding chair, camp chair or blanket – although some people just watch from cars. Arrive at least half an hour before sunset. An Audubon Society member watches swifts every evening starting in mid-August.
"It's one of those kind-of 'Wow' moments," said Wales. "Come out and have a 'Wow' moment in nature without even having to get out of your car."
For more information, contact Umpqua Valley Audubon Society at info@umpquaaudubon.org or 541-680-0436.