Press Releases
Painting to be unveiled Monday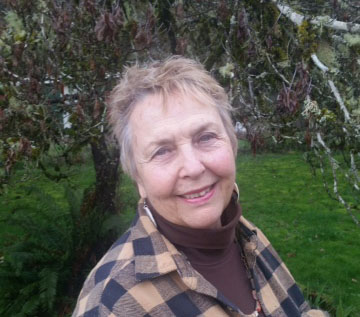 ROSEBURG, Ore. – A new Roseburg Sesquicentennial painting commemorating the city's 150th birthday will be unveiled to the public at the Roseburg City Council meeting Monday, Dec. 12.
The painting, "Celebrating Roseburg's 150 Years," was created by local artist Susan Applegate, who will give a short presentation about her artwork during the 7 p.m. meeting at City Hall, 900 SE Douglas Ave. The retirements of City Councilors Bob Cotterell and Beverly Cole also will be recognized then.
"I wanted this painting to reflect both the history and a look at the current culture. I wanted the painting to emanate vibrancy and brightness in optimism for the future. I wanted people to look at it and think, 'This is a good place to live,' " Applegate said Friday.
Serving as a tribute to Roseburg's Sesquicentennial Oct. 3, the painting will hang in the City Hall lobby next to art pieces produced for Roseburg's Centennial in 1972 and near a restored, life-sized cutout of city founder Aaron Rose.
During the Council meeting, Mayor Larry Rich will recognize Applegate as well as Roseburg artist Susan Comerford for originally painting the Aaron Rose cutout in 1996 and his wife, Alpha Rich, for restoring the cutout so that could be unveiled at the Sunday, Oct. 2, Roseburg 150 Party in the Park celebrating the city's birthday.
The wooden cutout had stood for years outside the front door to City Hall but became weather-damaged, so the cutout was taken down by City staff in about 2007 with a plan for Comerford to restore the painting. Due to miscommunication and a misunderstanding, that never happened and the cutout was moved into City Hall storage.
The artwork was located there in the spring of 2022. Current City staff no longer knew who had originally painted the cutout and began efforts to recruit someone to restore the painting, which had not been signed. Artist Alpha Rich, a member of the Roseburg 150 Sesquicentennial Planning Committee, volunteered. Rich's restoration was underway when City staff discovered Comerford had been commissioned to paint a wooden "mural" by the Roseburg Visitors and Convention Commission in 1996. Read more about the "Mystery of the Aaron Rose cutout."
A frame has been ordered for the Sesquicentennial painting. Once framed, that new painting will be permanently displayed inside the City Hall lobby next to the Aaron Rose cutout. Residents are invited to take selfies with the new painting and life-sized cutout, which was mounted on a sturdy steel display stand produced by Roseburg metal fabricator Bryson Steele and Roseburg designer Paul Whitworth, who also built the Sesquicentennial Time Capsule buried outside City Hall Oct. 3.
The Council meeting can be watched live in person or via the City website at https://bit.ly/3vPEoN7 or facebook.com/cityofroseburg, or the next day through the City website.