Press Releases
Spring Book Sale a success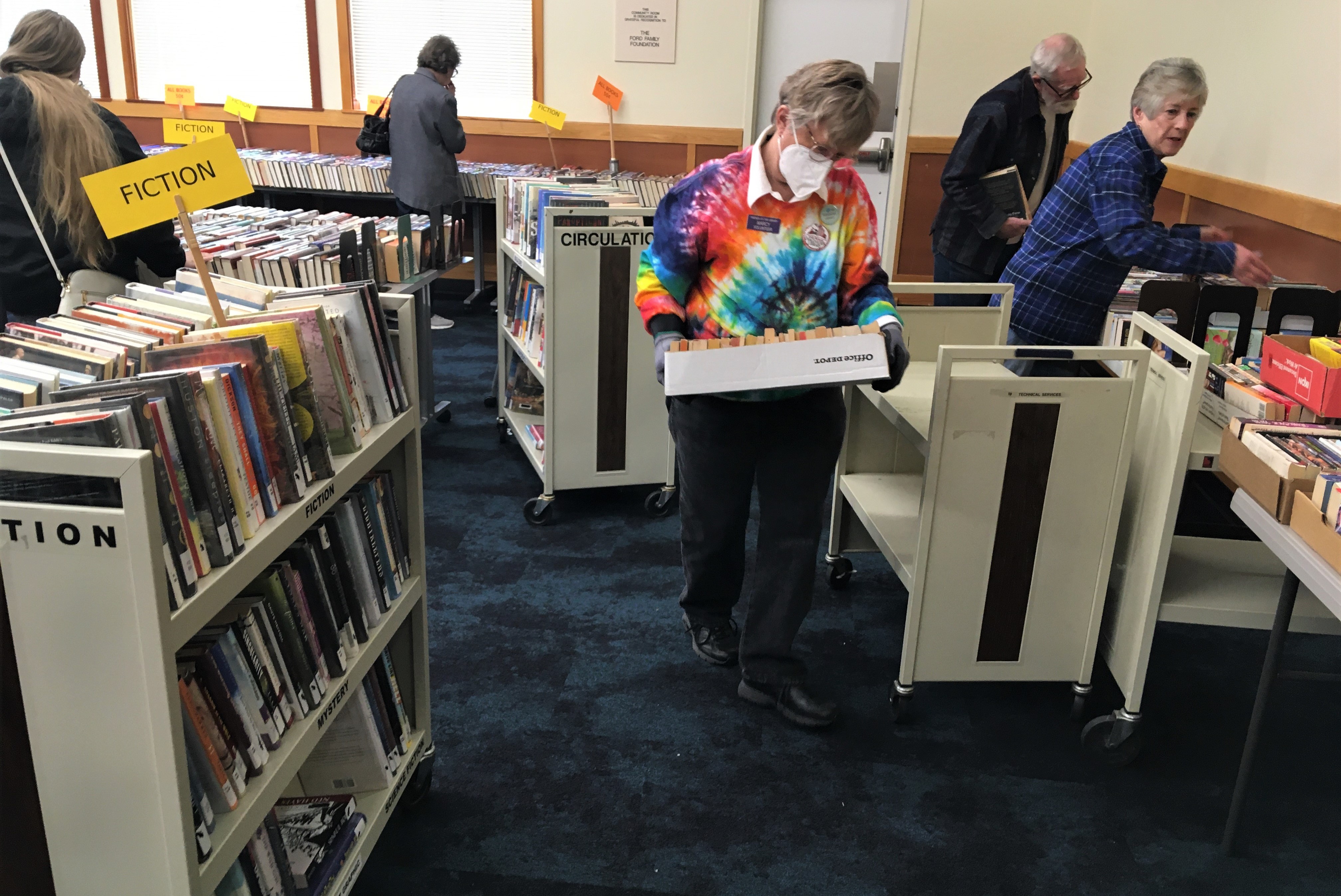 ROSEBURG, Ore. – The Friends of the Roseburg Public Library's Spring Book Sale was a success – thanks to the efforts of book buyers and volunteers.
The sale held early this month raised $2,944 – including donations -- for the library at 1409 NE Diamond Lake Blvd. Volunteers worked more than 125 hours to prepare and run the sale.
"The Friends of the Roseburg Public Library wish to thank all the people who purchased books at our Spring Book Sale," said sale organizer Marcy Tassano, vice president of the Friends nonprofit. "We found homes for over 240 boxes of books and raised close to $3000 for our wonderful library."
Proceeds benefit the library's collections, programs, projects, special events, equipment and supplies. The Friends recently bought the library a printer/copier for the public and sponsored the Winter Reading Program and grab-and-go craft kits.
"Thank you for your generous donations above the purchase price and especially on "Free Book Day," Tassano added. "Whenever you see the words 'made possible by the Friends of the Library,' this is the result of your contributions."
Some of those who visited the sale also donated to the library's Dolly Parton's Imagination Library program, which is a book-gifting program that mails a high-quality book each month to children from birth to age five. Parents can register their children online on the Roseburg Public Library website: cityofroseburg.org/departments/library.
"We received enough money to pay the postage for nine additional children aged 0 to 5 to receive a free book in the mail every month. Sign up your child today," Tassano said.
The Summer Book Sale will be held in early June. Tassano also expressed gratitude to the many sale volunteers.
"We could not make any of this happen without the time and effort donated by our enthusiastic volunteers who worked over 125 hours at this event. Sincere gratitude to all of you who help with the preparation and success of our book sales," Tassano said.
The Friends accept donations at the library's front desk during operating hours. Please contact the library at 541-492-7050 for information or if you're interested in helping with future sales.