Press Releases
Streets get Sunday traffic control for filming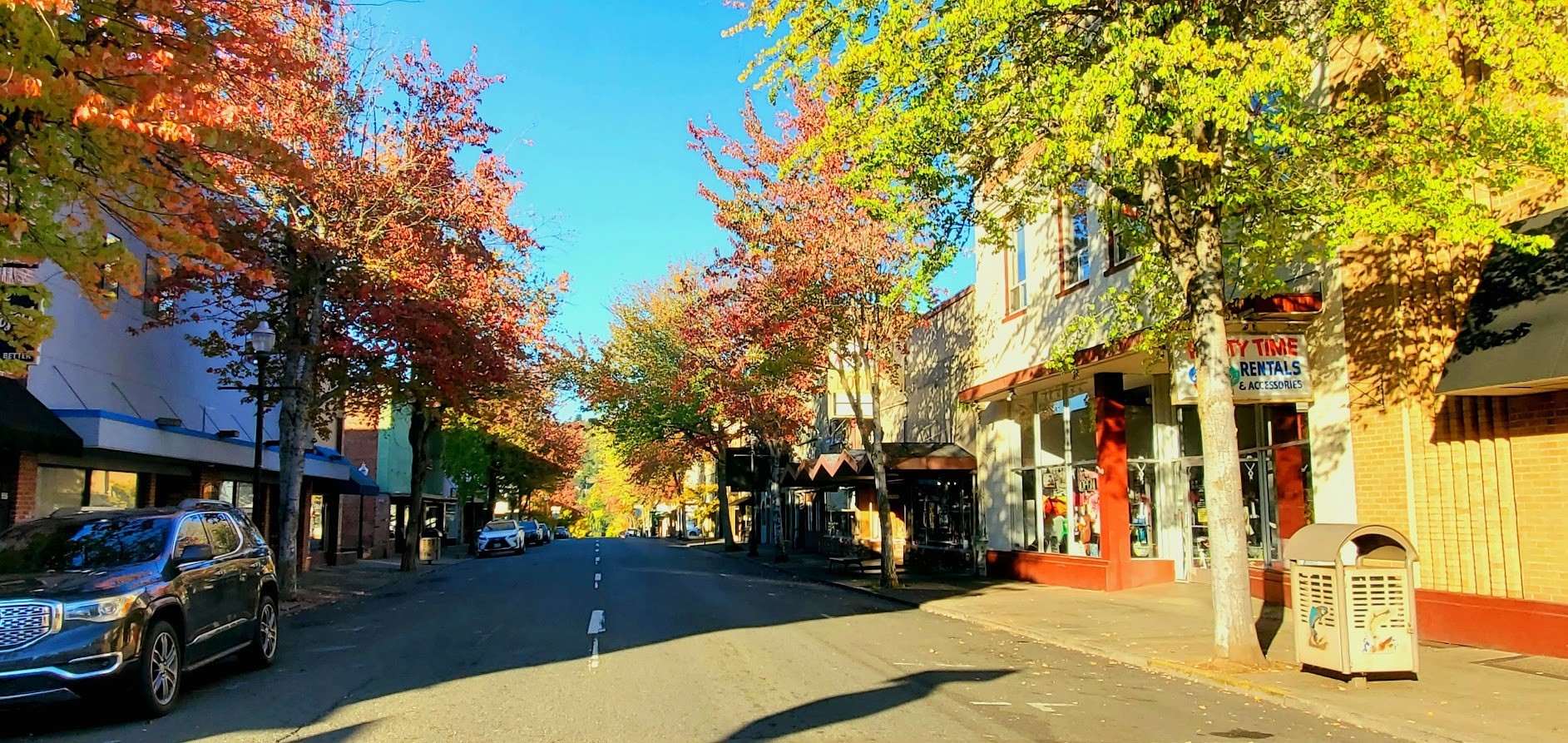 ROSEBURG, OR – Streets in downtown Roseburg and the nearby Laurelwood Park neighborhood will be under intermittent traffic control Sunday, Nov. 7, for TV commercial filming that will capture a small-town America look.
Location scout and photographer Rob Gregory is returning to Roseburg and bringing Minnesota-based Ripsaw Productions and its director with him to shoot scenes for a TV commercial in which residents may one day recognize the backgrounds as coming from their hometown and surrounding area.
Gregory, who specializes in the automotive industry and outdoor specialty products, first brought a film crew to Roseburg in 2019 after discovering the Umpqua and Willamette valleys west of the Cascade Range were one of only two places in the lower 48 states still green in late November – the other being an area between Dallas, TX, and Texarkana.
Gregory actually spent two weeks scouting out potential shooting locations in the state of Washington before deciding to return to Roseburg this weekend.
"There's a bigger reason we're in Oregon this year: It's because it's so green," said Gregory, who's based in Los Angeles. "I felt like this was the right place to come back to."
Two years ago, he was also drawn to this city after first being impressed by the beauty of a nearby cattle ranch listed on the Oregon Governor's Office of Film and Video's location database. The crew will be shooting at that same ranch this time, Gregory said.
"I try to find places with big properties where we're away from the public," he added.
However, the crew will also spend time in downtown Roseburg to capture a small-town main street look on Sunday when the streets are more empty and businesses will be less impacted, Gregory said.
On Sunday, the crew plans to use flaggers for intermittent traffic control for driving shots on several downtown Roseburg streets from 5 a.m. to noon – although the early hours may be used for prep time. The impacted streets include S.E. Washington Avenue from Rose to Main streets, S.E. Jackson Street from Douglas to Washington avenues and Oak to Cass avenues, and S.E. Cass Avenue from Main to Rose streets.
On Thursday, the City approved two outdoor event permits for the filming. Downtown businesses were notified about the event, "No Parking" signs will be set out and flaggers have been hired to assist with traffic control. About 45 crew members are expected.
A drone-mounted camera will be operated by a licensed pilot from Copter Kids of Reno, NV, and the crew may shoot "rain" scenes using rain towers and a water truck, according to one of the permits.
Rain effects may also be used in the Laurelwood Park neighborhood, where the crew plans to prep from 7 a.m. to 11 a.m. and use intermittent traffic control to shoot driving scenes from 11 a.m. to 7 p.m. on West Riverside Drive from West Casey to West Madrone streets and West Casey Street from West Chapman Avenue to West Riverside Drive. No parking signs will be posted on Riverside Drive and Casey Street.
Nearly 20 residents living on those streets signed statements saying they have no concerns about the filming after being notified last week.
There may be a camera position inside the park that shows homes in the background, and the park itself may be captured in a scene, Gregory said.
"It's a beautiful park," he added.
Gregory said he appreciated how quickly he was connected with the right City staff person when he called to ask about the event permits.
"I just love that. It's such a small town," he said.