Press Releases
Summer Book Sale June 2-4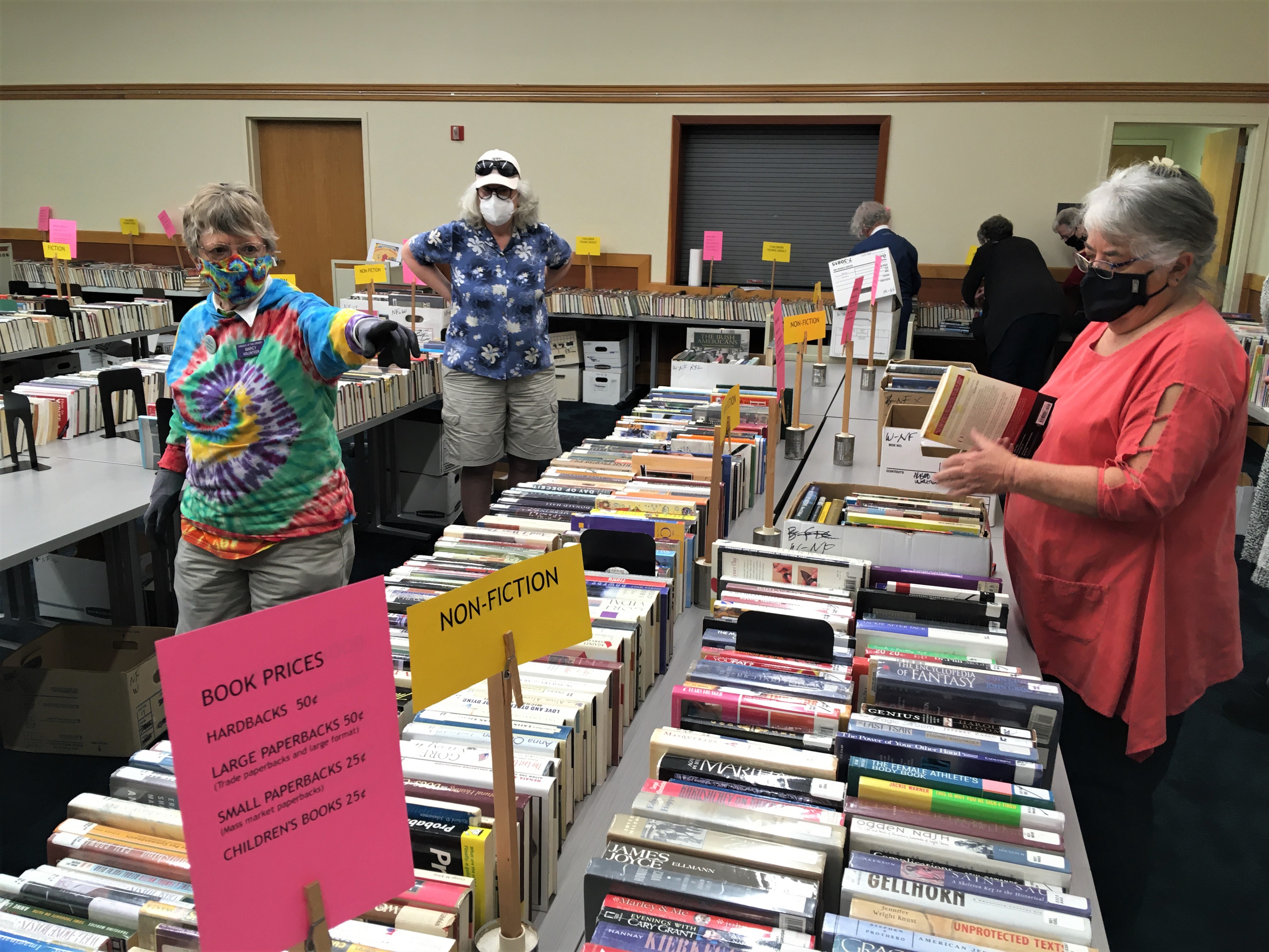 ROSEBURG, Ore. – The Friends of the Roseburg Public Library will hold its Summer Book Sale next week.
Library Director Kris Wiley encourages residents to mark their calendars for the sale in the Ford Room at the library, 1409 N.E. Diamond Lake Blvd. in Roseburg. The book sale will be held from 10 a.m. to 6 p.m. Thursday, June 2; 9 a.m. to 4 p.m. Friday, June 3; and 9 a.m. to 2 p.m. Saturday, June 4.
The sale will feature newer editions and older books in excellent condition suitable for gifting. Hardcover books will sell for $2 each and paperbacks will sell for $1. There will be a couple of bargain tables with withdrawn library books that will sell for 50 cents each. All materials will be half price on Saturday – including items in the Friends' permanent book store inside the library.
"I appreciate the enormous amount of work our Friends volunteers contribute to making the book sales a success," said Wiley. "Thank you to the community for supporting the Friends and the library by shopping here."
Proceeds raised by the Friends of the Roseburg Public Library benefit the library's collections, programs and projects. Over the past year, such funding has supported author visits, the Summer Reading Program, craft supplies and other projects.
For more information about the book sale, visit the Friends of the Roseburg Public Library website at www.roseburglibraryfriends.org. For more information about the library, including how to get a library card, visit roseburgpubliclibrary.org, email library@cityofroseburg.org or call 541-492-7050.