Press Releases
Winter 2023 City Connection now available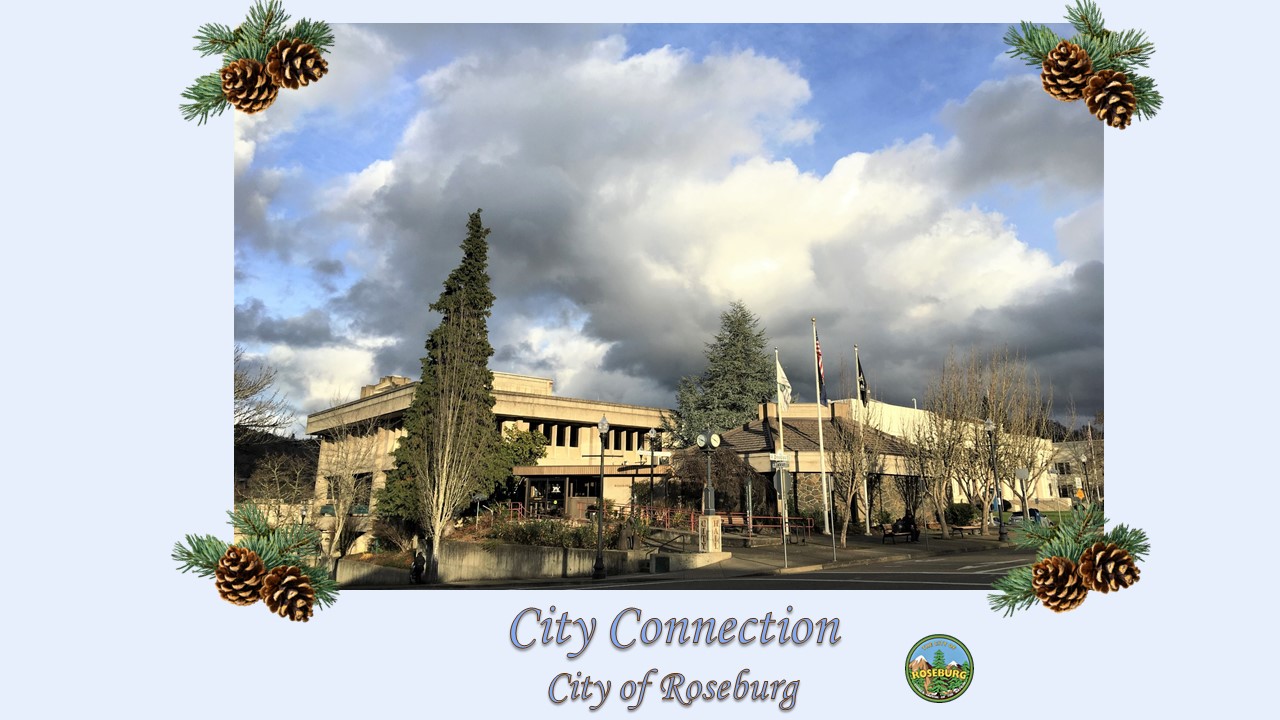 ROSEBURG, Ore. – Stay up to date on all that's been happening at the City of Roseburg this winter with the Winter 2023 City Connection e-newsletter, which is now available.
The online newsletter shares the latest news from various City departments and elsewhere around the city.
Inside, you can read Mayor Larry Rich's State of the City address; get the latest news on the City's Gary Leif Navigation Center, winter warming shelter and possible urban campground; and learn details about a public camping survey the City launched in February.
You can also "meet" the new City Recorder and Fire Chief, learn how bulk water carriers can sign up for the new automated system, check out the City's Sesquicentennial painting, find information about proposed changes to the City Charter and see the winners of the Winter Photo Contest!
Would you like to get the newsletter delivered right to your email inbox?
You can sign up for the online City Connection newsletter on the City website here.
More City Connection e-newsletters can be viewed on the City website here.