Alerts

Man arrested on numerous theft charges related to local car break-ins (Photo)
2020-10-26 16:13:41
On Monday, October 26th, 2020 just before 0830 A.M., Roseburg Police Officers went to the Howard Johnson motel in Roseburg to attempt to arrest Trask Austin Phelps. Phelps' probation officer called and reported he received information Phelps was at the motel, and Phelps had an active warrant for his arrest.
When Officers arrived and tried contacting Phelps at the room, he tried going out the back window. As he was emerging from the window, an officer could see Phelps was holding a handgun in each hand. The officer challenged Phelps, and tried to Tase him but the Taser missed, and Phelps retreated back into the room. Phelps then ran out the front door, but the officers on that side no longer saw him carrying any firearms. A foot pursuit ensued through several yards and businesses in the area and Phelps was eventually caught hiding under a shed on Neuner Street. Officers challenged Phelps at gunpoint, and he gave up and was arrested without further incident.
During the investigation, officers learned the two guns Phelps was holding were reported stolen from local car break-ins in the Harvard area during the past week. Officers were able to locate numerous other pieces of stolen property that linked Phelps to several other local car break-ins.
Trask Austin Phelps, 35 years of age from Roseburg, was lodged at Douglas County Corrections on the following charges: Unauthorized Entry Into a Motor Vehicle X 5, Felon in Possession of a Firearm X 2, Theft I X 2, Theft II, Theft III, and on an Oregon State Parole Board warrant. Roseburg Police Detectives are continuing the investigation and are currently applying for a search warrant in anticipation of recovering more stolen property.
Safety Grant Stats
2020-10-05 16:39:52
During the months of August and September the Roseburg Police Department participated in traffic safety enforcement that specifically focused on safety belt use, distracted driving, and child safety restraint use. These focused patrols were made possible through traffic safety grant funds. The following are statistics from those focused patrols:
22 citations were issued for driving while suspended
64 citations for failing to use a safety belt
48 citations for distracted driving (texting or using cell phone while driving)
6 people were arrested
Roseburg Man arrested on sexual assault charges
2020-09-28 11:33:06
Approximately two weeks ago Roseburg Police Detectives began working a sexual assault investigation that allegedly occurred in Roseburg several years ago. This investigation began when detectives were contacted by law enforcement officials from another state, where an alleged victim disclosed the previous abuse.
During the subsequent investigation detectives charged 62 year-old Roseburg resident Lawrence Walter Jackson with Sodomy in the First Degree and five counts of Sexual Abuse in the First Degree. Jackson was lodged at Douglas County Corrections on those charges.
The victim in this case was a minor child who was known to the suspect.
duii enforcement patrols
2020-08-18 11:00:06
Roseburg Police Officers will be participating in a traffic safety campaign focusing on DUII enforcement during August and September. There will be additional Officers working shifts to specifically target DUII drivers. This enforcement campaign was made possible through a grant received from Oregon Impact and the Oregon Department of Transportation. The Roseburg Police Department along with the Oregon Department of Transportation encourages all drivers to plan ahead, and follow these tips:

* Even one drink can impair your judgment and increase the risk of getting arrested for driving drunk--or worse, the risk of having a crash while driving.
* If you will be drinking, do not plan on driving. Plan ahead; designate a sober driver before the party begins.
* If you have been drinking, do not drive. Call a taxi, phone a sober friend or family member or use public transportation.
* Be responsible. If someone you know is drinking, do not let that person get behind the wheel.
* If you see an impaired driver on the road, contact law enforcement. Your actions may save someone's life, and inaction could cost a life.

Remember, it is never safe to drink and drive: Drive Sober or Get Pulled Over.
Suspect arrested on kidnapping charge
2020-07-14 12:22:57
Approximately one week ago the Roseburg Police Department investigated a report of a missing teenager from the Roseburg area. During the subsequent follow up, investigators learned the teenager was previously involved in online contact with a male who was suspected to be from southern California. This online contact was initiated through social media sites.
The male was later identified as 26 year old Travis Smith of Los Angeles, California. Information obtained during the investigation led investigators to believe Smith came to Roseburg to meet the teenager. Over the next two days investigators from the Roseburg Police Department, FBI, and Las Angeles Police Department worked tirelessly to locate Smith. The National Center for Missing and Exploited Children (NCMEC) also provided assistance in this case.
On Saturday, July 11th, Smith was located in Los Angeles, in the company of the missing teenager. The teenager was taken into protective custody, and Smith was arrested.
On Monday, July 13th, Smith was charged in the United States District Court with the following:
Kidnapping
Enticement of a Minor to Engage in Criminal Sexual Activity
Transportation with Intent to Engage in Criminal Sexual Activity With a Minor and Travel with Intent to Engage in Illicit Sexual Conduct With a Minor
The U.S. Attorney's Office in the Central District of California is prosecuting this case.
Fatal vehicle Accident
2020-07-09 10:54:40
On July 9th, 2020 around 0200 hours, emergency personnel from the Roseburg Police and Roseburg Fire Departments responded to a single vehicle rollover accident in the 1600 block of SE Pine Street in Roseburg.
The accident involved a 1999 Honda CRV that was reportedly driving at a high rate of speed, southbound on Pine Street. The vehicle left the roadway in the 1600 block, striking the guardrail and sending the vehicle airborne. The vehicle landed upside down on a lower access road, trapping both occupants inside. The passenger in the vehicle, 25 year old Jacob Bickell of Myrtle Creek, was pronounced deceased at the scene. The driver, 21 year old Michael McCollum also of Myrtle Creek, was transported to Mercy via ambulance for severe injuries he sustained in the accident. McCollum was later life-flighted to Sacred Heart Riverbend in Springfield for further treatment. Next of kin for Bickell have been notified.
The Oregon State Police assisted in the investigation by conducting an accident reconstruction, which is standard for all accidents involving a fatality. Driver impairment is suspected in this case, and the investigation is still ongoing.
body recovered from south umpqua river
2020-06-30 11:03:37
The deceased female has been positively identified as Tazia May, 32 years old, of Roseburg. Her next of kin have been notified.
On Monday, June 29th, 2020 just after 0815 hours a citizen reported seeing a human body floating face down in the South Umpqua river, just west of Micelli Park in Roseburg. Emergency personnel from the Roseburg Police Department, Roseburg Fire Department, Douglas County District #2 Fire Department, and DCSO responded to the area. They found an adult female, deceased, in the water about 25-30 feet from the shore. Personnel from District #2 Fire were able to recover the body with their boat.
The adult female has been positively identified, but her identity is being withheld pending notification of next of kin. The Douglas County Medical Examiner took possession of the body. The female was fully clothed and there were no obvious signs of external physical injury. The investigation is ongoing, but at this time there is nothing to indicate foul play was involved.
traffic Enforcement patrols
2020-06-26 10:36:10
During June through August the Roseburg Police Department will have some extra patrols out working traffic enforcement, with a specific focus on safety belt use, distracted driving and speeding. These focused patrols are made available due to grants received from Oregon Impact and the Oregon Department of Transportation.
In 2017 alone, seat belts saved an estimated 14,955 lives and could have saved an additional 2,549 people if they had been wearing seat belts.
Seat belts have been proven to be one of the best ways to save your life in a crash. Yet many still don't buckle up. Worse still, not wearing a seat belt is a habit that will pass on to impressionable youth, who in turn will think it's safe to not buckle up.
Distracted driving is one of the fastest growing safety issues on the roads today. Distracted drivers aren't just a threat to themselves: they're a danger to everyone else on the road. The national distracted driving effort focuses on ways to change the behavior of drivers through legislation, enforcement, public awareness, and education.
use of force informational class
2020-06-16 12:21:31
The Roseburg Police Department is hosting a two-hour presentation on our practices surrounding use of force and how we handle use of force incidents at the Roseburg Police Department. Due to social distancing requirements, we are limiting the number of people who can attend. If we receive a lot of interest and can't accommodate everyone, we'll likely schedule further sessions. You must pre-register in order to attend the class, as we have a limited number of spaces available. To register for attendance or inquire further, please contact Sgt. Jeff Eichenbusch at rpdpio@cityofroseburg.org and include the following:
Your full name
City of residence
Contact information (phone and e-mail are preferred)
Any questions you'd like to have answered at the session
This session will take place on Wednesday, July 1st at the Roseburg Public Safety center from 6:00 P.M. to 8:00 P.M.
If you have questions, please contact Sgt. Eichenbusch via e-mail or at 541-492-6781.
a joint message from douglas county law enforcement agency leaders
2020-05-30 13:46:55
The local law enforcement leaders in Douglas County have issued the following joint statement:
We stand together, as a unified body of local law enforcement leaders in Douglas County, to denounce the actions and improper tactics utilized in Minneapolis, Minnesota. As criminal justice officers we, and those in our employ, are charged to serve humankind and to provide for the security of our communities. We take seriously the oaths we swore and the ethics that guide our profession. The incident in Minneapolis is not reflective of the values we regard and seek to uphold in our respective jurisdictions. It is our resolve to continue serving our communities with a strong ethical and moral compass while earning your trust and respect on a daily basis.
Yours in service,
Sheriff John Hanlin - Douglas County Sheriff
Chief Gary Klopfenstein - Roseburg Police Department
Chief Brandon Sarti - Winston Police Department
Chief Jonathan Brewster - Myrtle Creek Police Department
Chief Troy Mills - Sutherlin Police Department
Chief Matt Smart - Reedsport Police Department
You can view the signed statement in the attachment.
Fatal Traffic Collision
2020-05-20 17:04:30
At approximately 1241 hours on Wednesday, May 20th, 2020 the Roseburg Police and Fire Departments responded to a two vehicle collision on Highway 138 East at Pomona Drive. It was reported that a Buick Century facing northbound on Pomona, pulled in front of a Chevrolet El Camino that was driving eastbound on Highway 138. The El Camino struck the Buick on the driver side, causing the El Camino to spin and the Buick to careen into a nearby embankment by Les Schwab, on the south side of Highway 138 adjacent to Pomona.
The driver of the Buick, 76 year old Carol Mohr of Roseburg, was pronounced deceased at the scene. Next of kin for Mohr have been contacted. The driver of the El Camino, 86 year old Lowell Fisher of Roseburg, was transported to Mercy Hospital via ambulance for treatment of non-life threatening injuries. There were no other people involved in the collision.
The Oregon State Police are assisting the Roseburg Police Department with a reconstruction of the collision. These reonstructions are common for vehicle collisions that result in a human fatality. At this time there are no signs that impairment was a factor in this collision. The highway in that area has been narrowed to one lane in each direction until the investigation is complete.
We appreciate the assistance of the Roseburg Fire Department, ODOT, Oregon State Police, and EMS with their assistance in this incident.
California Man arrested in Roseburg on multiple charges related to human trafficking
2020-02-13 11:56:16
At approximately 0357 hours on February 13th, 2020 Roseburg Police Officers observed a suspicious vehicle parked in the vicinity of the Roseburg Municipal Airport. Officers contacted a male, Maurice Pierre Hurth, 41 years old of Suisun City, CA and 3 minor females, in the rental vehicle. During the contact it was discovered that Hurth had multiple warrants for his arrest out of San Francisco, Fairfield, and Solano, California. After a brief resistance, Hurth was arrested on those warrants.
During further investigation it was discovered the three minor females were recently reported missing from a youth group home in the Seattle, Washington area. They were all taken into protective custody and were later transferred to the Douglas County Juvenile Shelter.
Evidence learned from this investigation led to Hurth being charged with the following crimes:
Trafficking in Persons (ORS 163.266) X 3
Compelling Prostitution (ORS 167.017) X 3
Custodial Interference in the First Degree X 3
Encouraging Child Sex Abuse in the First Degree
Hurth remains lodged at Douglas County Corrections as the investigation continues.
Loose Steer at Roseburg High School
2020-02-13 10:03:50
At approximately 0547 hours on February 13th, 2020 a citizen called to report a black angus steer got out of their trailer while they were near milepost #124 on Interstate 5 in Roseburg. The owner of the steer said he was trying to locate it and keep it from getting on the freeway, and he believed it would need to be put down.
The steer made its way to the Roseburg High School parking lot where it was put down.
The owner of the steer was able to remove it and load it back in the trailer afterward. There were no students on the campus at the time of this incident.
The Roseburg Police Department later received calls of a large pool of blood on the ground near the visitor's center on SE Spruce in Roseburg. It was determined this also was from the steer, as the owner pulled to the side of the road in that area after leaving Roseburg High School.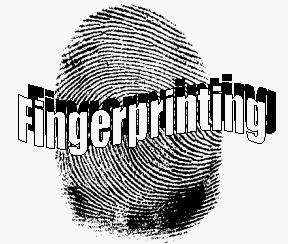 Fingerprinting Services Available at the Roseburg Police department (Photo)
2020-02-05 17:06:35
The Roseburg Police Department is again offering fingerprinting services to the community. If you need fingerprints completed for employment, schooling, or any other reason, you can call and make an appointment to have them taken at the Roseburg Public Safety Center.
Times each week are limited, and you must call in advance to make an appointment. Fees for the service are $25 for the first card and $5 for each additional card.
If you have any questions, or would like to schedule an appointment, you can contact us at 541-492-6760.
Citizen's Police Academy Now Accepting Applications
2020-02-04 16:59:35
We are still accepting applications for the 2020 Citizen's Law Enforcement Academy, but space may fill quickly. The 2020 Academy will take place during 14 sessions starting on April 2nd and ending on June 11th, 2020.
The course is designed to provide citizens of our community with an inside look at the world of law enforcement. During the course we try and cover everything related to the Douglas County law enforcement community. Classes are normally from 6:00 P.M. to 9:00 P.M. on Thursdays, with a few classes also happening on Saturday, and one event on a Sunday. The classes are usually taught by Roseburg Officers or Douglas County Sheriff's Office Deputies. There is no fee to attend the academy, but based on high demand and limited space (approximately 25-30 people), we ask that you please be able to commit to attending most of the classes.
Here is a breakdown of our current class topics:
Overview of the Douglas County Sheriff's Office, Oregon State Police, and Roseburg Police
Hiring process and training
Patrol procedures
Police equipment and Taser
Use of force / patrol situations
Crisis intervention / 911 center tour
Police K9 demonstration
Medical examiner presentation
Criminal law and court procedures
Psychological impact of officer involved shootings
Firearms range day
Officer safety and defensive tactics
Narcotics investigations
Jail programs and jail tour
Criminal investigations
Crime scene processing and mock crime scene
Emergency management
If you are interested in attending please complete an application and turn it in. If you have more questions about the academy, feel free to contact me at rpdpio@cityofroseburg.org.
The application can be downloaded through the following link: http://bit.ly/36P478V